Girl Scout Thin Mint cookies lead Hemet police to pursuit suspect
Some criminal suspects are undone by DNA evidence, some by wire taps and others by a friend who turned police informant.
Then there's motorcyclist Joseph Kopff. As Hemet police describe it, the fleeing biker was fingered by a box of Girl Scout cookies and a thank you note.
"People have called him the 'Thin Mint Bandit,'" said Sgt. Randy Young.
Join the conversation on Facebook >>
According to police, officers initially spotted Kopff, 31, riding his sportbike Thursday afternoon near the Ramona Plaza Shopping Center on East Florida Avenue.
The officers say they attempted to pull him over for an unspecified motor vehicle violation, but that Kopff hit the throttle and sped off at more than 100 mph.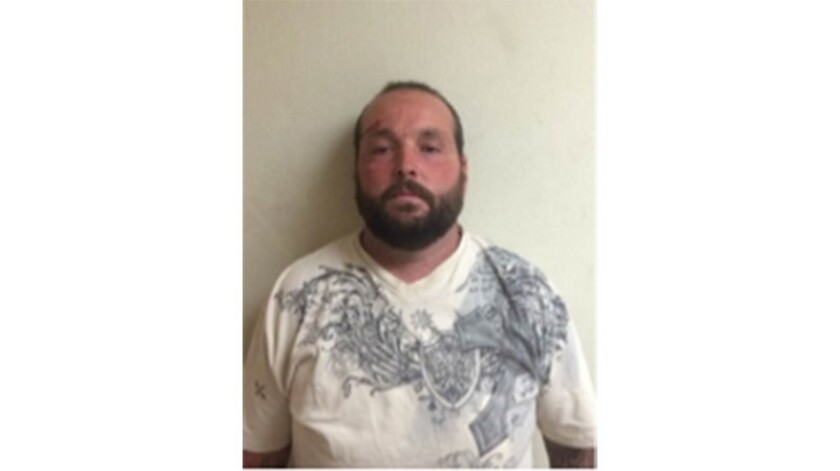 Although Kopff managed to elude police, officers say he tossed something into the bushes as he sped away.
When they stopped to investigate, they found a box of Thin Mint cookies and a handwritten note from the Girl Scouts thanking Kopff for his purchase. The note also included a phone number for him to call if he wanted more, Young said.
In the meantime, reports from residents and a code enforcement officer led authorities to the 600 block of North State Street, where a motorcyclist was seen riding into a trailer park, according to a statement released by police.
Police found the motorcycle under a tarp and Kopff in a mobile home next to it. The bike was so hot that it caused the tarp to smoke, officials said.
But police needed more than hot exhaust pipes to prove that Kopff led them on a chase -- so they dialed the number on the box of cookies.
"The sales representative confirmed a box of Girl Scout cookies was just sold to a motorcyclist," the police statement said. Officers drove the seller to the mobile home park, where they identified Kopff as the customer.
Kopff has since been booked on suspicion of felony reckless evading, speeding and driving on a suspended license. He is being held in lieu of $100,000 bail and is due in court Monday.
For breaking California news, follow @JosephSerna on Twitter.

See the most-read stories this hour >>
ALSO
Mistakenly released murder suspect remains at large
Washington murder suspect who fled on skateboard is in L.A., officials say
Doctor gets 30 years to life for murders in L.A. case tied to patients' overdoses
---
For reporting and exclusive analysis from bureau chief John Myers, get our California Politics newsletter.
You may occasionally receive promotional content from the Los Angeles Times.