Man accused of fatally crashing car into house had prior DUI arrests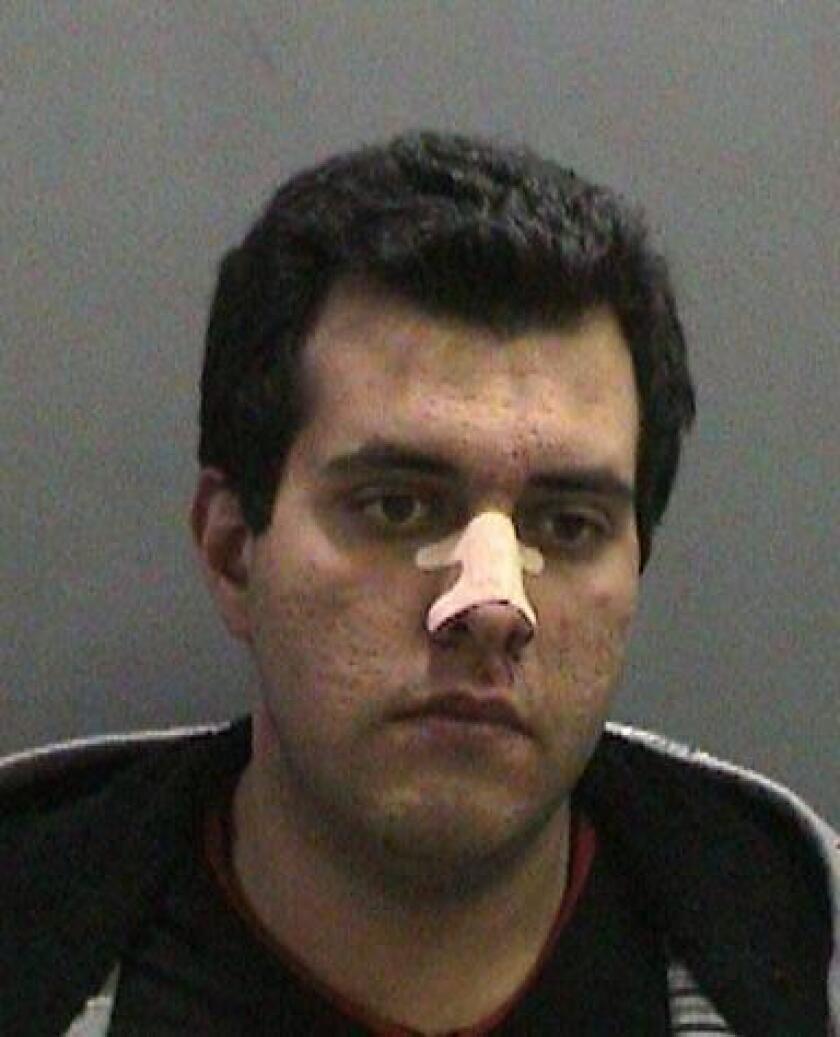 A motorist arrested Sunday and accused of driving his car into a Mission Viejo house, killing a resident, had a suspended license and a history of driving under the influence, authorities said.
Kourosh Keshmiri, 27, of Mission Viejo crashed a late-model Cadillac sedan into a bedroom of a home in the 26000 block of Pacato Drive, killing a man who was asleep in bed, authorities said. The victim's identity has not yet been released.
Keshmiri suffered minor injuries, as did a passenger in his car, authorities said. The passenger was interviewed and released.
But Keshmiri should not have been on the road in the first place. He had a prior misdemeanor DUI conviction in August 2010 and a pending case from June, according to a statement from the Orange County Sheriff's Department. His driver's license was suspended as a result of the incident earlier this year.
After Sunday's crash, officers booked Keshmiri on suspicion of felony DUI with a prior conviction. He may face additional charges after the investigation is complete.
"The vehicle basically went through the front exterior of the house just to the right of the front door," where the victim's bedroom was, Orange County sheriff's Lt. Jeff Hallock said. "It appears that alcohol and speed are factors in the collision."
Early Sunday, the Cadillac could be seen entirely inside the house. Hallock said the house is at least 30 feet from the curb.
The one-story dwelling sits at a traffic elbow, where Pacato Drive and Olivera Drive meet at a right angle. A car that failed to make the right turn from Olivera onto Pacato would be going straight toward the victim's residence.
Deputies were dispatched shortly after 3 a.m., sheriff's Lt. Jerry Carlsen said.
Another male resident, who had been in a different part of the house, was not injured.
The house sustained major damage, and investigators were checking its structural integrity. Crews repaired a ruptured gas line.
ALSO:
Gay couple to marry on Rose Parade float
Six teens arrested in series of police-impersonation pranks
Driver arrested after car crashes into house, killing man in bed
Twitter: @howardblume
---
For reporting and exclusive analysis from bureau chief John Myers, get our California Politics newsletter.
You may occasionally receive promotional content from the Los Angeles Times.