Court overturns murder conviction of man who became mentally unstable during trial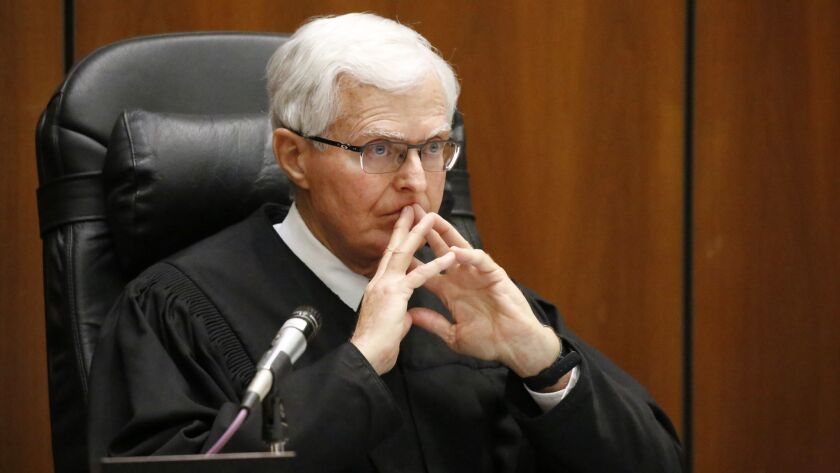 The California Supreme Court decided unanimously Monday to overturn the murder conviction of a Los Angeles man who became mentally unstable during his trial.
Domingo Rodas was convicted of killing Keith Fallin and attempting to kill two other homeless men in 2009 during a series of random stabbings on Hollywood streets over two months.
Rodas, who suffers from severe psychiatric disorders, was initially found incompetent to stand trial. He spent several months in a state psychiatric hospital receiving medication before his doctors said he was restored to competency.
They warned, however, that his symptoms would return if he stopped taking anti-psychotic and mood-stabilizing medications.
In March 2013, after a jury had been selected but before opening statements, Rodas' lawyer told L.A. Superior Court Judge Robert J. Perry that she doubted whether her client was mentally fit to stand trial. Rodas appeared deluded and spoke in what his attorney called a "word salad."
Perry briefly questioned Rodas, who admitted he had stopped taking his medication, and then allowed the trial to proceed. Rodas was sentenced to life without parole for the killing and two other life sentences for the attempted murders.
In a decision written by Justice Leondra R. Kruger, the state high court said Perry should have suspended the trial when doubts were raised about Rodas' competency and conducted an evaluation.
When a formerly incompetent defendant is stabilized solely or primarily by medication, evidence that he or she has stopped taking the prescribed drugs and become unstable requires a investigation, the court said.
"Given the circumstances, the trial court erred by proceeding with trial without undertaking the required formal inquiry into defendant's competence," Kruger wrote.
The court said Rodas may be retried on the murder and attempted murder charges if he is deemed mentally competent.
Twitter: @mauradolan
---
The stories shaping California
Get up to speed with our Essential California newsletter, sent six days a week.
You may occasionally receive promotional content from the Los Angeles Times.