Pomona man charged with murder of 11-year-old Inglewood boy in 1990 cold case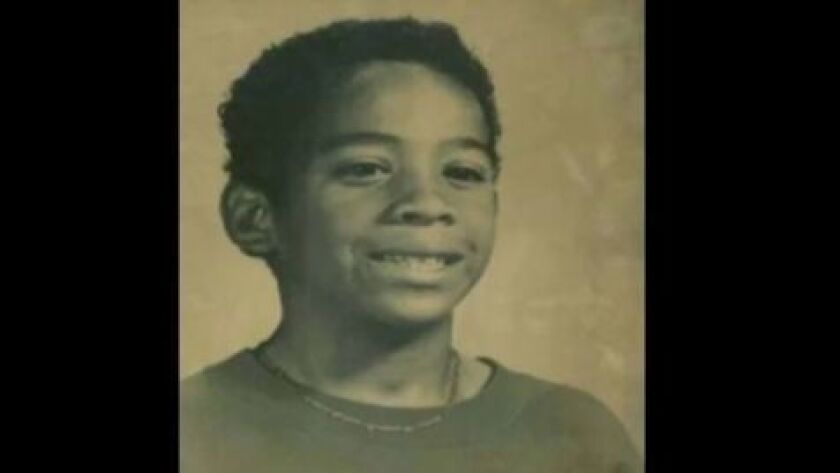 A 50-year-old man was charged with murder this week in the kidnapping and death of an 11-year-old Inglewood boy that dates back nearly three decades.
Inglewood police arrested Pomona resident Edward Donell Thomas last week in connection with the slaying of William Tillett. Thomas is being held in Los Angeles County Jail without bail.
It is not clear how police linked Thomas to the killing. At a news conference on Wednesday, Inglewood police Chief Mark Fronterotta declined to say what evidence tied Thomas to the case.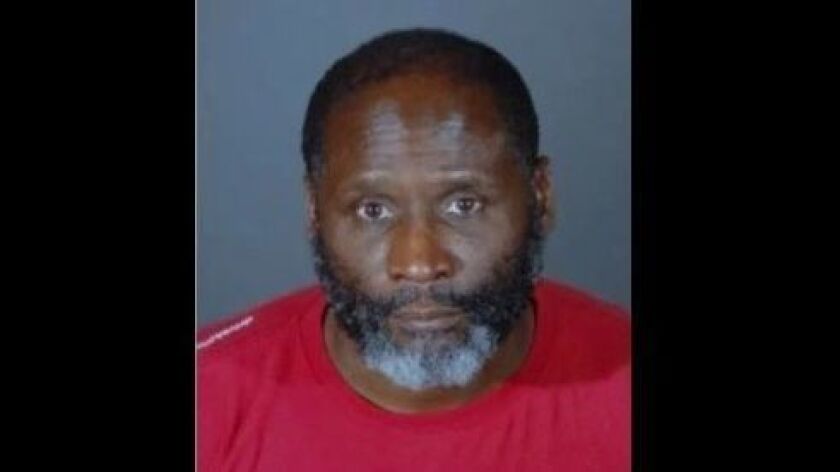 But Fronterotta said authorities do not believe Thomas acted alone. The chief, along with members of the Tillett family and Inglewood Mayor James Butts, asked that anyone with knowledge of the case come forward.
"I just want to keep the momentum going and plead with the community to come forward," said Hubert Tillett, the boy's father. "Take a look at this picture, and if anything jogs your mental Rolodex from three decades ago, please contact [police]."
According to authorities, Tillett, a fourth-grader, was kidnapped about 3 p.m. on May 24, 1990, while walking 10 blocks home from school near Imperial Highway and Crenshaw Boulevard in Inglewood.
He had started walking about 20 minutes earlier with two friends. But about six blocks from home, William said goodbye to his classmates and they went their separate ways. It was the last time he was seen alive.
"Walking home was very important for him," Anne Rodman, one of William's teachers, told The Times in 1990. "He wanted to show that he was not a baby anymore. He was in that independent stage of the growing-up process."
His parents, who at the time ran the commissary at the TV station KCET in Hollywood, became worried when their son didn't call them at work. They reported the boy missing when they arrived home and William wasn't there.
Roughly six hours later, a search by police, family and friends ended with news that the body of the 4-foot-8, 70-pound boy had been found in a dark carport in Hawthorne.
William's body had no obvious signs of trauma, though his wrists showed evidence that he had been bound before he was killed. The coroner later determined he had been suffocated.
Butts, who was deputy chief of Inglewood police at the time, said that even in that era of crack cocaine wars and drug-fueled bloodshed, the boy's slaying shocked the city and remained fixed in his memory.
"To this day, when that name was said, it resonated with me," the mayor said Wednesday. "I knew the year. I knew where it happened. I knew where the child was found. It affected this entire community that way."
Times staff writer Matthew Ormseth contributed to this report.
Twitter: @Hannahnfry
---
The stories shaping California
Get up to speed with our Essential California newsletter, sent six days a week.
You may occasionally receive promotional content from the Los Angeles Times.