Fictitious shooting in video game sparked real-life shooting in Kansas swatting case, records show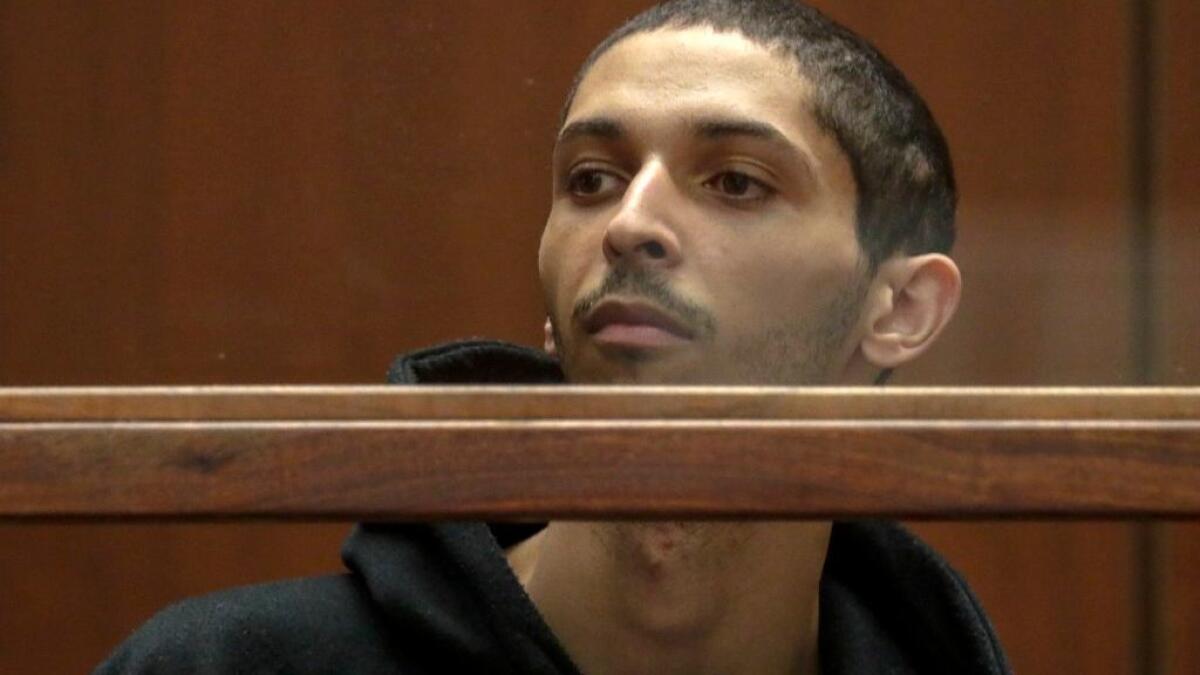 The fictitious death of a player in an online video game sparked the series of events that led a Los Angeles man to place a deadly prank call that ended with a fatal police shooting in Kansas late last year, according to court records released Friday.
Tyler Barriss, 25, was charged with involuntary manslaughter earlier this month for his role in a "swatting" incident that started with an online gaming dispute and ended with Wichita police fatally shooting a 28-year-old man.
Prosecutors say Barriss called Wichita Police from Los Angeles on Dec. 28, falsely claiming he had shot and killed his father and was holding his mother and a sibling hostage at a home in the city.
When police arrived, they shot and killed 28-year-old Andrew Finch after he exited the residence and reached toward his waistband. He was unarmed, and police quickly discovered no one had been injured or held at gunpoint at the home.
In a seven-page affidavit unsealed Friday afternoon, police said the series of events that led to Finch's death started when another Wichita resident, Shane Gaskill, inadvertently killed a teammate while playing an online video game. Sources previously told The Times that the dispute involved an online matchup in Call Of Duty: World War II, a recently released first-person shooting game.
Gaskill and the teammate, Ohio resident Casey Viner, became embroiled in a heated argument, according to the affidavit. Viner threatened to "swat" Gaskill, according to the affidavit, meaning he would place a hoax call that would prompt a large-scale police response at an address to frighten its occupants.
In response, Gaskill posted an address on West McCormick Street in Wichita and dared Viner to "try some (expletive)," according to the affidavit.
It was not clear why that address was chosen. But Finch, who does not appear to have been involved in the video game dispute, was fatally shot a short time later after he emerged from the West McCormick Street home in response to the police presence.
Police reviewed a Twitter account with the handle @Swautistic, which they believe belonged to Barriss, that had claimed credit for the "swatting" incident.
"That kids house I swatted is on the news," he wrote, adding later that he "didnt get anyone killed" because he hadn't actually fired a weapon, according to court records.
Previously, law enforcement sources told The Times that someone involved in the video game dispute contacted Barriss and asked him to "swat" the address.
Viner is considered a suspect in several "swatting" incidents in Cincinnati, according to the affidavit. Neither Viner or Gaskill could be reached for comment.
Earlier this month, Sedgwick County Dist. Atty. Marc Bennett said investigators had identified other "potential suspects" in the incident that led to Finch's death, but prosecutors are still deciding whether they should face criminal charges.
Barriss had a reputation for helping people gain revenge against online enemies and gaming opponents through swatting.
He pleaded no contest to charges of making false bomb threats in the Los Angeles area in recent years, sparking evacuations at a Glendale television station and two schools, records show.
Glendale police believe he was involved in at least two dozen other swatting and hoax calls around Southern California. Barriss has also been linked to swatting incidents in Illinois and New Hampshire, and police in Canada have also issued a warrant for his arrest, authorities have said.
The Los Angeles Police Department was investigating Barriss on allegations that he made similar calls in late 2017, and had planned a meeting with federal prosecutors before arresting the 25-year-old in connection with the Kansas incident.
A member of the FBI's Joint Terrorism Task Force in Los Angeles also contacted Kansas authorities this month, to advise them Barriss was the target of an open investigation, according to the affidavit unsealed Friday.
Follow @JamesQueallyLAT for crime and police news in California.
Sign up for Essential California for news, features and recommendations from the L.A. Times and beyond in your inbox six days a week.
You may occasionally receive promotional content from the Los Angeles Times.