Knife discovery stirs up skepticism and speculation in O.J. Simpson case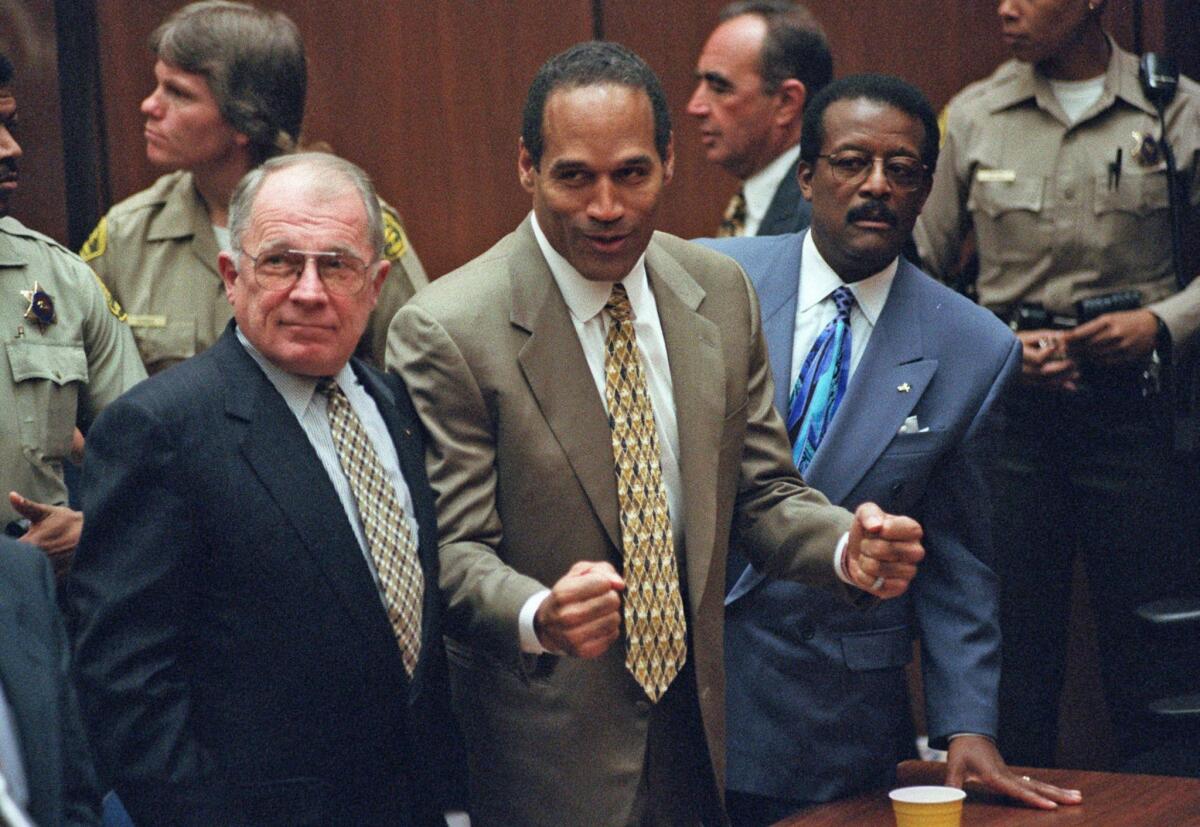 It was a problem that plagued prosecutors during the so-called trial of the century. Authorities said they had the bloody glove O.J. Simpson used in the stabbing death of his ex-wife and her friend, but they could never produce the knife itself.
This absence fueled public intrigue, along with two decades of theories about potential murder weapons.
There was the 15-inch retractable blade that O.J. Simpson purchased at a downtown Los Angeles cutlery shop. And the blood-stained kitchen knife wrapped in a blouse discovered near Simpson's Brentwood estate. Even a broken carving knife found in a waste tank at Chicago's O'Hare airport was turned in to investigators.
Now, 22 years after the killings of Nicole Brown Simpson and Ronald Goldman, a retired police officer has handed over a knife he said was given to him by a construction worker who helped raze Simpson's mansion in 1998.
The knife brought a frenzy of new speculation Friday but also deep skepticism in some quarters over whether it's just one more fruitless lead in the case.
Los Angeles police said the department was now testing the knife for DNA evidence and also trying to sort out the bizarre chain of events that brought it into their possession.
Los Angeles police Capt. Andrew Neiman publicly questioned why the officer didn't notify detectives of the knife when he first received it.
Discuss this story on our Facebook page >>
"I don't know why that didn't happen or if that's entirely accurate or if this whole story is possibly bogus from the get-go," Neiman said Friday. He added that the timing was "interesting," referring to the current FX miniseries about the 1994 killings and trial that has attracted a massive following.
Neiman declined to specify the type of knife, but a police source described it as a fixed blade that was not large.
The Robbery-Homicide Division is overseeing the investigation. Based on an initial review, the sources said, investigators believed it was unlikely that the knife was connected to the murder case but were continuing with a full investigation.
Detectives learned of the knife last month. According to Neiman, the retired officer said the construction worker was part of a crew tearing down Simpson's former home on Rockingham Avenue. When the worker discovered the knife, he gave it to the officer, who was off-duty and working on a movie set. The officer had believed the case was closed and kept the knife among his personal possessions. The officer retired in the 1990s and informed detectives of the knife's existence only recently.
Authorities are looking into whether the officer, whom they declined to name, could face charges for withholding evidence.
While the finding has stirred up controversy, it is yet another hypothesis in a tragic tale. Goldman's father, Fred, said he would rather not form an opinion on the knife until he hears more definitive news. "Right now it's a bunch of speculation and I'm going to stay away from that."
Experts say that any evidence that suddenly points to Simpson probably would not lead to charges. Following a drawn-out trial, Simpson was acquitted a day after jurors began deliberations. Double jeopardy precludes him from being tried a second time.
The only exception to that would be in federal court, said criminal attorney Dmitry Gorin. But the former prosecutor said he does not see how a federal issue might arise in the murder case.
It's possible, however, that if anything is ever traced to Simpson, it could potentially lead to charges against others, USC law professor Jody Armour said.
"Let's say a friend helped stash the evidence — the knife — and they get some proof from the knife of that role. Then there could be accomplice liability."
See the most-read stories this hour >>
A member of Simpson's legal "dream team" called the latest news "ridiculous" and possibly the work of someone seeking fame.
"It's amazing how the world cannot move on from this case," attorney Carl Douglas said. "And it, and the media, is apparently still fascinated by everything O.J. Simpson."
Alan Dershowitz, who served as an appellate advisor for Simpson's defense, said the knife sounds "highly suspect."
"It's totally suspicious when there is no chain of custody. Courts don't generally allow for that type of thing," he said. "I think everybody has to take a deep breath and view this with some degree of skepticism."
The owner of the construction company hired to tear down Simpson's estate for a new owner also believes the knife's back story has no credibility.
"No one on my crew found anything," said Mike Weber, whose crew was on site for six weeks as it demolished the 6,000-square-foot home and prepped the land for a new foundation — which meant digging up dirt and tamping it back down. Weber said he instructed his employees to turn in whatever they found.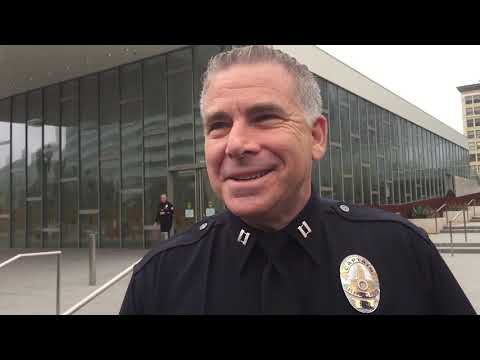 Los Angeles police are investigating and testing a knife that was reportedly recovered on property once owned by former football star O. J. Simpson.
"I think everyone knew at the time that the knife could be there," Weber said. "But I didn't find it."
After the killings, investigators followed several roads to possible murder weapons that led nowhere.
They combed a field near O'Hare airport — where Simpson had flown the night of the murders. They came up empty, although they were given part of a knife that had been found in a waste disposal tank.
That same week, a Los Angeles resident curious about the murders had visited Simpson's neighborhood with her family. As she walked down the block, she happened upon a polka-dot blouse near a fence not far from Simpson's home. She kicked at the cloth and uncovered a kitchen knife with an 8-inch steel blade.
Prosecutors instead focused on the knife that Simpson had purchased from Ross Cutlery. The defense produced the knife in an envelope — which became known as "the mystery envelope." Forensic testing revealed nothing. Prosecutors asked a coroner to compare the blade with the stab wounds of the victims, and the merchant who sold Simpson the knife testified in a preliminary hearing. The knife was never submitted as evidence.
Attention instead turned to a pair of bloody gloves. One had been found outside Nicole Brown Simpson's town house — the scene of the murder. The other had been found at Simpson's home. DNA results showed genetic material consistent with both victims and O.J. Simpson. But the gloves fit Simpson awkwardly, leading to Johnnie Cochran's oft-quoted refrain: "If it doesn't fit, you must acquit."
On Oct. 3, 1995, a jury declared Simpson not guilty.
Times staff writers Corina Knoll and Veronica Rocha contributed to this report.
Twitter: @lacrimes and @JosephSerna
ALSO:
Lack of knife has always dogged murder investigation
Simpson's legal 'dream team' slams investigation of knife
Why 'The People v. O.J. Simpson' should be required watching for America's police chiefs
Sign up for Essential California for news, features and recommendations from the L.A. Times and beyond in your inbox six days a week.
You may occasionally receive promotional content from the Los Angeles Times.