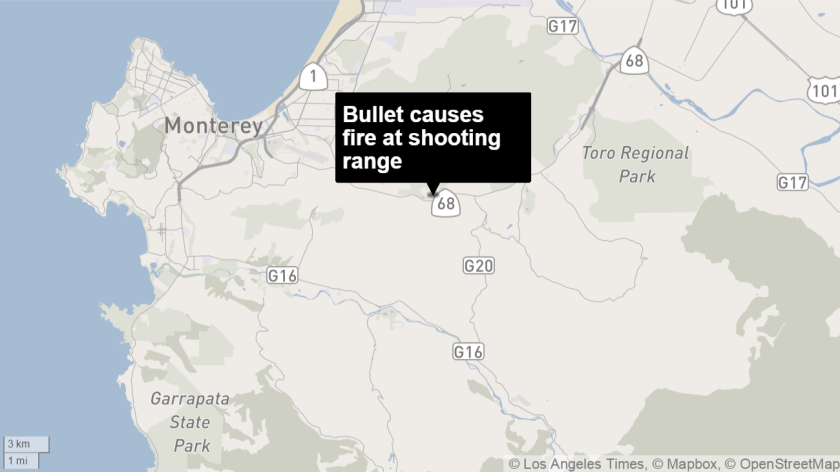 Fires in California have been started by lightning, fallen power lines and sparks from power tools and car exhausts.
You can add gunfire to the list.
An errant bullet at the Laguna Seca Rifle and Pistol Range in Salinas on Sunday caused a nearly 50-acre blaze that took dozens of firefighters to contain. There were no injuries or structures damaged in the fire, Cal Fire said.
The fire, which started shortly after 1 p.m., began after a bullet struck the ground, bounced off a culvert and created sparks, said Jonathan Pangburn, an information officer with Cal Fire.
"The way that it started was pretty interesting, but you see them all," Pangburn said.
Battalion Chief Richard Lopez told the Monterey County Herald there would be no charges and that the range will be taking out the concrete culvert.
Ten fire trucks, two helicopters, two air tankers and close to 100 firefighters battled the afternoon blaze, Pangburn said. It took about an hour to contain.
Twitter: @Brittny_Mejia
brittny.mejia@latimes.com
---