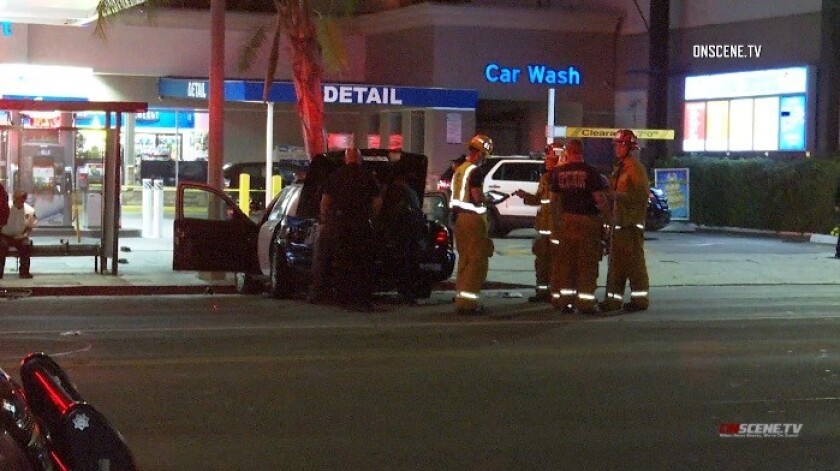 Two Los Angeles Police Department officers were hospitalized with moderate injuries after a pursuit ended in a crash in the Fairfax District late Wednesday.
The pursuit began shortly after 11:30 p.m. when officers from the Hollywood Division tried to pull over a driver suspected of being under the influence, said Capt. Tim Nordquist.
The driver failed to stop and officers — with the help of officers in another LAPD patrol car — chased the motorist. A few minutes later, one of the patrol cars collided with another vehicle at the intersection of La Brea Avenue and Beverly Boulevard, Nordquist said.
The circumstances surrounding the crash were not immediately clear.
Two officers were taken to a hospital with moderate injuries. The driver of the other vehicle involved in the crash complained of pain and was treated by paramedics, officials said.
Other officers continued pursuing the motorist after the crash but lost the person in Beverly Hills, police said.
"Unfortunately, we were not able to apprehend that driver," Nordquist told reporters at the scene.
Twitter: @Hannahnfry
---