The LAPD is officially suggesting a few things officers can try to do before pulling the trigger
In a significant new reform plan, Los Angeles police officials are launching an effort to reduce officers' use of deadly force by reviewing whether they could have done more to avoid the violent encounters.
Under a plan unanimously approved Tuesday by the Police Commission, the Los Angeles Police Department will begin evaluating whether officers did all they could to defuse tense situations before they used force and rewrite policies to emphasize this behavior. This review will occur along with the usual determination about whether officers were justified in the use of force.
In doing so, the LAPD will be turning "de-escalation" — a policing concept that dates back decades — into a policy with potential consequences for its 10,000 officers.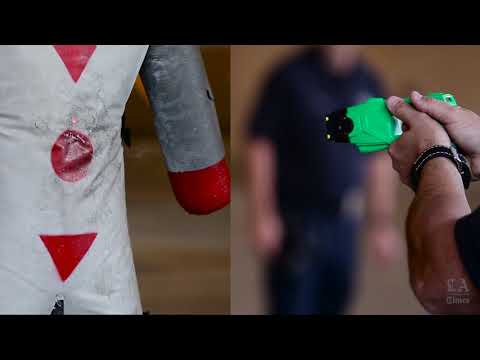 The LAPD currently uses weapons considered less lethal in an attempt to reduce officer-involved shootings and deaths. Here are a few of them.
The move is already creating fault lines in the department. Backers say understanding how officers came to use force is essential to cutting the number of violent incidents and to improve police training.
But others, including the police union, worry the new policy will result in more second-guessing of split-second decisions made by officers and could even endanger police who avoid using force because they fear being disciplined.
Experts said the key will be identifying specific policy language that balances these issues — something the LAPD and other city officials are just beginning to develop.
"It's a very good step in the right direction," said Geoffrey Alpert, a criminology professor at the University of South Carolina. "But now the LAPD is going to have to translate it from a concept to a behavior."
Extensive training will help, he said, as will sharing real-life examples of where de-escalation could have avoided police use of force.
"Really, it's getting the officers' minds balancing safety with common sense," he said.
The change was proposed by two commissioners — President Matt Johnson and longtime commissioner Robert Saltzman — after a 10-year review of LAPD policies and training made public last week by Inspector General Alex Bustamante.
"Sometimes the threat is too immediate, the potential injury to others or the officer is too grave," Johnson said. "When there is time, however, we should never take a life when we have the option of resolving a situation without doing so."
Current policy already says an officer's decision to use force should be guided by a "reverence for human life." LAPD Chief Charlie Beck stressed he believes in this concept but said he is willing to review the language to produce the most effective policy.
"From the first day that all of us stood in the dark hallways of the old police academy, preservation of life, the reverence for human life, was paramount," he said. "And I think it's important that the commission make that statement today."
Still, Beck said the new policy cannot jeopardize officer safety.
"We absolutely believe in de-escalation," he said. "But we also recognize the difficulties of police work."
The commission's decision immediately drew backlash from the union representing rank-and-file officers, which said the policy change would put officers at risk. Police face dangerous, rapidly unfolding situations, the union said, and asking officers to avoid using force could keep them from defending themselves.
"Every second counts, and hesitation will kill you," Jamie McBride, one of the union's directors, told the board. "Your proposed revamping of the use-of-force policy will get officers killed, plain and simple."
"Make no mistake," he continued, "if an officer is killed as a result of this use-of-force policy that you want to revamp, their blood will be on your hands."
The commission directed a working group, including Bustamante, the department, the union and the city attorney's office, to draft language specifically emphasizing that officers try de-escalation strategies whenever possible. The commission must then approve the wording before the rules are formally changed.
Although the concept is nothing new, law enforcement agencies across the country have renewed their focus on de-escalation strategies in recent months amid a heated national conversation about how and when officers use force, particularly against African Americans.
The LAPD has taken several steps to emphasize de-escalation strategies in recent months. The department is looking to expand the number of Tasers available for officers. Beck created a "preservation of life award" to recognize officers who are able to "preserve the life of another during a dangerous encounter."
LAPD brass also recently rolled out department-wide de-escalation training, which the commission voted Tuesday to review and compare with other departments.
The policy change could have a far-reaching impact on how the five-member panel determines whether officers involved in fatal encounters were justified in using deadly force. By including specific language about de-escalation strategies in department policy, the police chief and commissioners will have to consider whether officers could have tried to avoid using deadly force.
The Police Commission currently judges officers on three issues: their use of deadly force, their decision to draw their weapons and the tactics they used throughout the encounter.
Policing experts point to several common scenarios to showcase how officers might be able to avoid drawing their guns and pulling the trigger: stepping back to a safer position when confronting a person carrying a knife; taking more time to talk to someone believed to be mentally ill; and having a less-lethal device, such as a Taser or bean-bag shotgun, ready to use instead.
Catherine Wagner, a senior attorney at the American Civil Liberties Union of Southern California, said it was also important for the department and the commission to hold officers accountable after the new policy goes into effect.
"We're very encouraged," she said. "But whether they have the hoped-for effect is really going to depend on how they're implemented and whether officers are held to them."
Follow @katemather for more LAPD news.
ALSO
Violent crime in L.A. rises 12.7% so far this year, but overall rate is up only slightly
Off-duty LAPD officer shoots two burglars who broke into his San Gabriel home, officials say
Family of man killed by LAPD calls for charges against officers, whose tactics were faulted
Sign up for Essential California for news, features and recommendations from the L.A. Times and beyond in your inbox six days a week.
You may occasionally receive promotional content from the Los Angeles Times.