D.A. declines to charge former LAPD officer in fatal shooting of homeless man near Venice boardwalk
Prosecutors won't criminally charge a now-former Los Angeles police officer in the fatal shooting of a man near the Venice boardwalk — a decision that bucks an unprecedented call by Chief Charlie Beck to prosecute one of his own for a deadly, on-duty shooting.
The long-awaited decision announced Thursday by Dist. Atty. Jackie Lacey comes almost three years after Officer Clifford Proctor — who resigned from the Los Angeles Police Department in 2017 — shot and killed Brendon Glenn, a New York native who was staying near the famed boardwalk.
The shooting of the unarmed, black homeless man drew scrutiny from the start, a spotlight that intensified in 2016 when Beck revealed his recommendation. The chief's remarks also upped the public pressure on Lacey and her office, which has not prosecuted a law enforcement officer for an on-duty shooting in nearly two decades. Police critics and supporters wondered whether this case would become a watershed moment in Los Angeles.
In the end, however, it was not.
Prosecutors disagreed with the chief's analysis, saying it was reasonable for Proctor to believe Glenn was reaching for the officer's partner's gun. Even if he was mistaken, Lacey's office said, "such a mistake would not be unreasonable under the law."
"A duty to file criminal charges exists only when our office determines that the admissible evidence is of such a compelling force that it would warrant a conviction after considering the most plausible, reasonable and foreseeable defenses," Lacey's office wrote in a memo made public Thursday. "That is not the case here."
The comments were part of an 83-page letter outlining the decision by prosecutors — an unusually lengthy document that included DNA analysis, an outside expert's opinion and, for the first time, video showing the shooting.
The footage came from a nearby bar's security camera and was a crucial piece of evidence for Beck and the city's Police Commission, which determined Proctor broke the LAPD's rules for using deadly force. The video, Beck said, was a key reason why he believed the then-officer committed manslaughter.
"I respect our D.A. very much. She is a personal friend," he said. "But I disagree with her on this decision."
So did Matt Johnson, vice president of the civilian Police Commission, which oversees the LAPD. Proctor's actions, he said, "were not consistent with the training or values" of the city's police officers.
"Having analyzed the evidence as part of our administrative review, I am in agreement with Chief Beck that Officer Proctor should have been charged with manslaughter," he said.
I respect our D.A. very much. She is a personal friend. But I disagree with her on this decision."
— LAPD Chief Charlie Beck
Lacey's office said Thursday that she did not consider the Police Commission's decision, nor a $4-million settlement the city of L.A. awarded to Glenn's mother and young son, when weighing the case. The district attorney said she also did not factor in Beck's opinion.
"A letter from the chief indicating that he thinks we ought to file charges is no different from a police officer bringing a packet of evidence in here and saying, 'I think you ought to file on this,' " she said. "As independent prosecutors, we're supposed to look at the evidence and the law. And that's what we did."
The district attorney said she would prefer that the chief not publicly weigh in on similar cases in the future.
"It raises expectations when the evidence just may not be there," she said.
"She has her job to do, and I have my job," Beck told reporters when asked about Lacey's remarks. "One of the problems is the district attorney takes far too long to make their decisions on these cases, and I cannot wait that long."
Part of the delay, Lacey said, was that prosecutors didn't receive all of the evidence they needed from the LAPD until less than a year ago. Hiring an outside use-of-force expert was also time-consuming, she said.
Glenn was fatally shot May 5, 2015, as police tried to detain the 29-year-old after he fought with a bouncer outside a Windward Avenue bar. Proctor and his partner intervened, and a struggle began.
Proctor told investigators that he opened fire because he saw Glenn's hand on his partner's holster and thought Glenn was trying to grab the officer's gun, according to an LAPD report made public in 2016.
But video from the bar and statements from Proctor's partner disputed that account, according to the report. Glenn's hand was never seen "on or near any portion" of the holster, the report said, and his partner never made "any statements or actions" suggesting Glenn was trying to take the gun.
Beck said Thursday that the footage showed that Proctor's belief "was not only incorrect, it was also very difficult to tell why somebody would come to that conclusion."
According to the district attorney's analysis, however, "it is not clear whether the video does, in fact, contradict any of Proctor's observations."
Glenn's left hand could not be seen in the footage, the memo said, and it appeared based on Proctor's "movements and facial expressions" that he believed Glenn posed a threat.
Witnesses said they couldn't see Glenn's hands, prosecutors said, but "no witnesses stated that Glenn was not attempting to grab" the gun. DNA analysis of the officer's holster and duty belt didn't rule out the possibility, the memo noted. And an independent expert hired by the office concluded after watching the video that Proctor's actions were "consistent with his having observed a threat posed by Glenn."
After the gunfire, one witness told investigators, Proctor "looked pale and scared." He then tried to perform CPR on Glenn, prosecutors noted.
Read the full memo: Officer involved shooting of Brendon Glenn »
"I think the D.A.'s office made a very difficult decision, but it was the right decision," said Proctor's attorney, Bill Seki. "Based upon the standards in the law, this was a justified shooting."
Because of Glenn's behavior and the subsequent fight, Seki said, Proctor had an "honest belief" that he and his partner were in danger.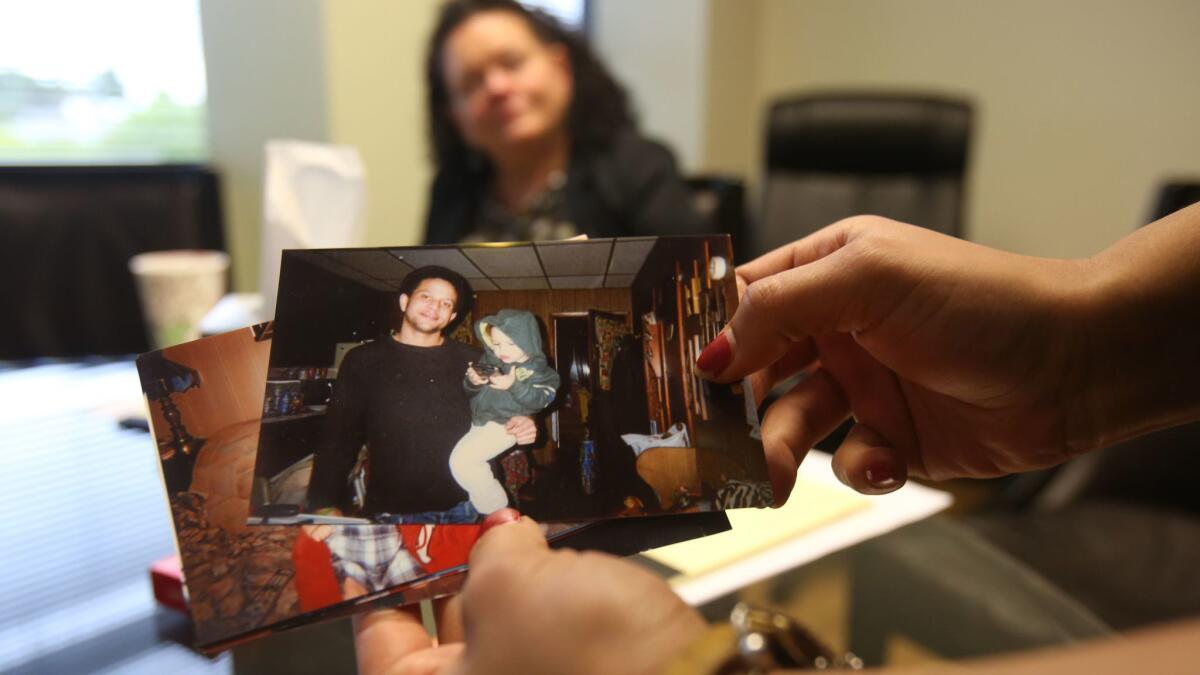 Beck told reporters hours after the shooting that he was "very concerned" by what he saw on the video — comments quickly criticized by the union representing the LAPD's rank-and-file officers, which accused the chief of speaking too quickly about the matter. On Thursday, the union's leaders said the district attorney "did not succumb to political posturing or pressure."
"There is a reason why we strongly advocate not rushing to judgment with complex cases," the union said. "Proctor believed he and his partner were in danger and this danger justified the officer's actions."
The shooting rattled Venice, particularly the young homeless people whom Glenn camped with on the beach. After the shooting, as investigators combed the scene, Glenn's friends held signs with his name outside the yellow police tape. They later packed a town hall meeting, criticizing police.
Glenn moved to California looking for work a few months before his death, his mother and sister previously told The Times. They described him as an adventurer who wasn't afraid of a challenge, someone who loved cracking jokes and helping others.
Glenn's family was stunned by the news Thursday, their lawyer said. Attorney V. James DeSimone had harsh words for the district attorney, saying there was a conflict of interest in letting prosecutors decide whether to charge the law enforcement officers they rely on in other cases.
"This is the type of case where a jury should decide whether Officer Clifford Proctor is guilty, not the district attorney," DeSimone said.
Proctor, meanwhile, is awaiting trial on domestic violence and other charges in Orange County. He has pleaded not guilty to the charges.
Twitter: @katemather
Twitter: @cindychangla
Twitter: @marisagerber
---
UPDATES:
4:35 p.m.: This article was updated to include comments from Beck, Lacey, Johnson, the union representing LAPD officers, and more details about the D.A.'s decision.
11:55 a.m. This article was updated with comments from attorney V. James DeSimone.
11:05 a.m.: This article was updated with comments from Dist. Atty. Jackie Lacey.
10:50 a.m.: This post was updated with comments from attorney Bill Seki.
This article was originally published at 10:35 a.m.
Sign up for Essential California for news, features and recommendations from the L.A. Times and beyond in your inbox six days a week.
You may occasionally receive promotional content from the Los Angeles Times.