Beach lightning storm: Critically injured man was off-duty lifeguard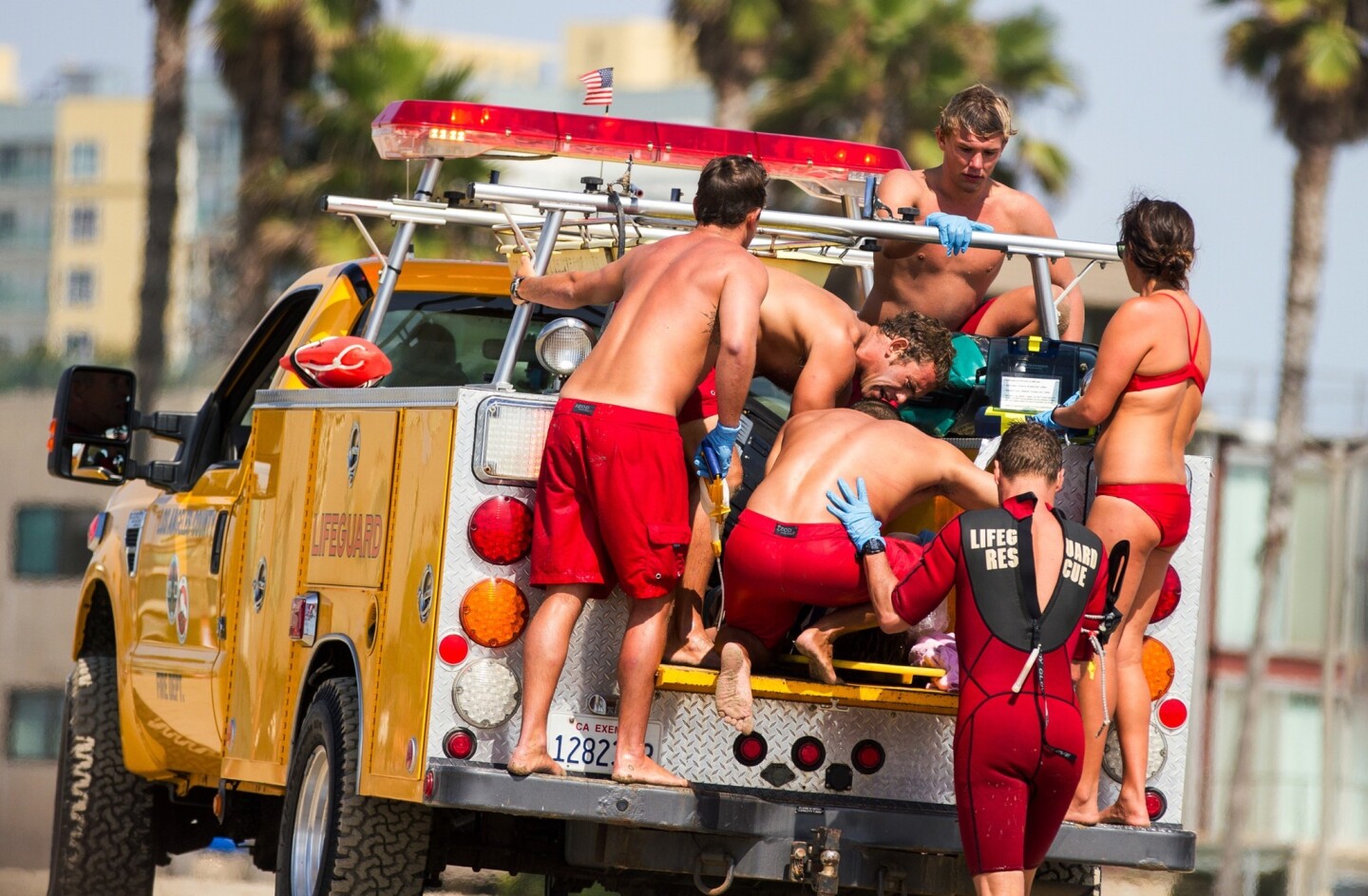 Lifeguards assist a person who was in the water and apparently struck by lightning at Venice Beach on Sunday.
(Steve Christensen / Associated Press)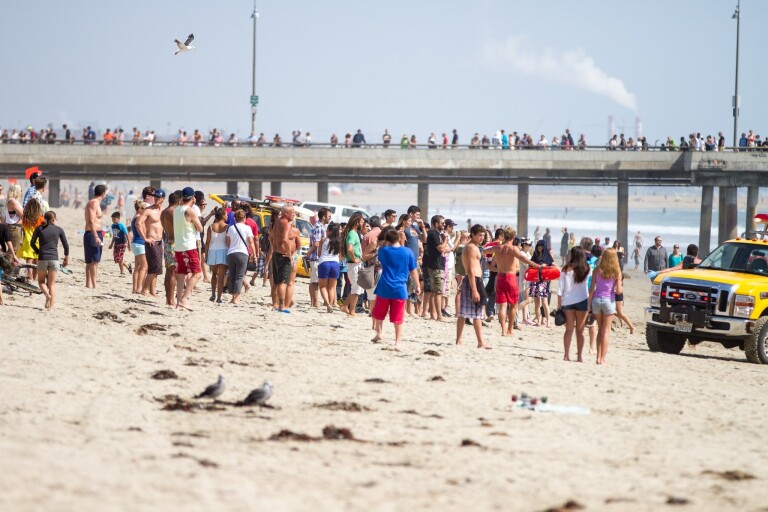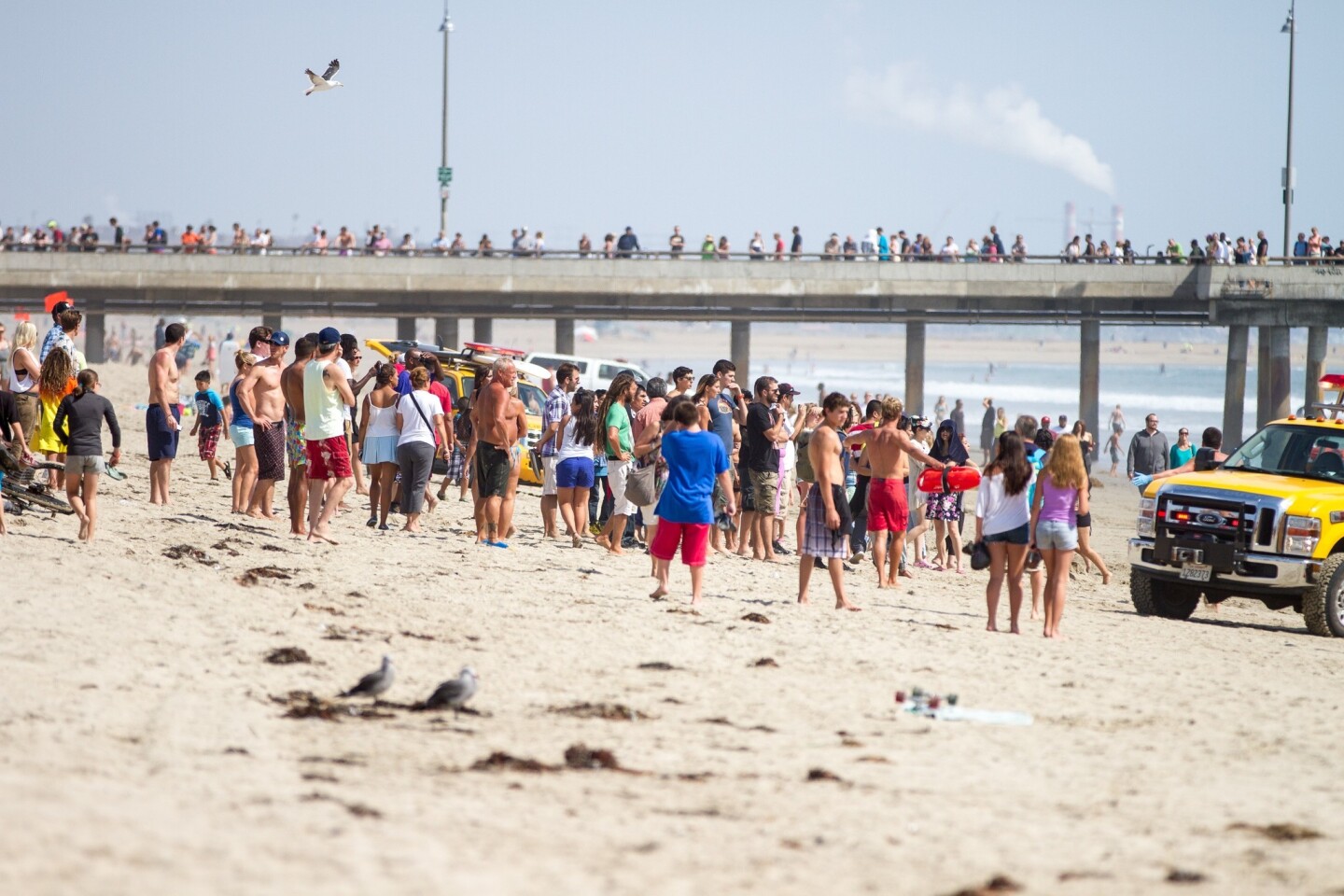 Pedestrians and beach-goers stand on the shore near Venice Beach as lifeguards, right, bring in a swimmer rescued from the water after a lightning strike at Venice Beach on Sunday.
(Steve Christensen / Associated Press)
Lifeguard rescue boats patrol off Venice Beach on Sunday.
(Steve Christensen / Associated Press)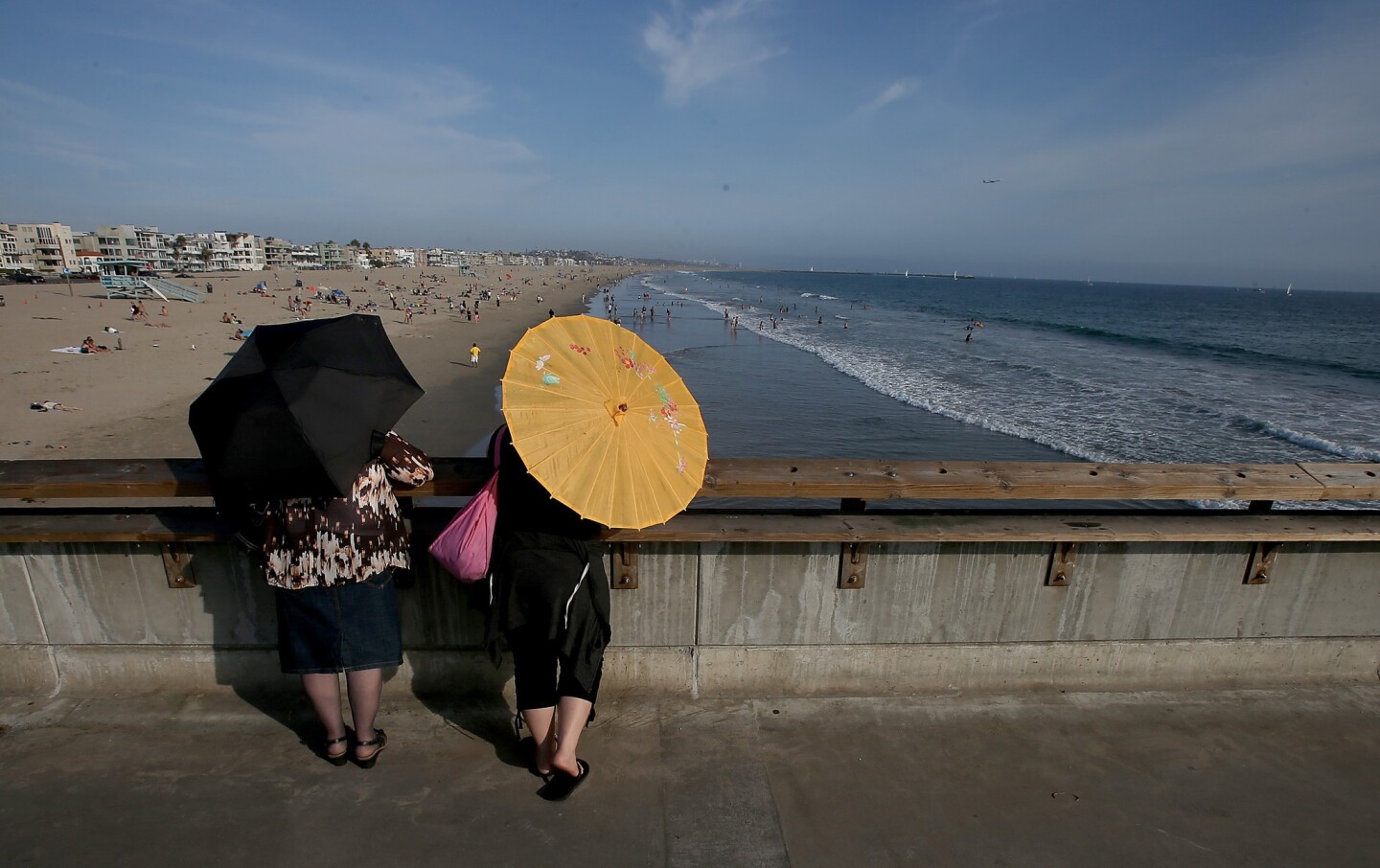 Two women look over the south side of the Venice Beach Pier, where one or more lightning strikes killed one person and injured at least seven on Sunday afternoon.
(Luis Sinco / Los Angeles Times)
Beachgoers walk along the boardwalk near the Venice Beach Pier on Sunday afternoon.
(Luis Sinco /Los Angeles Times)
A 55-year-old man who remains hospitalized after the rare lightning storm at Venice Beach this past weekend is a Los Angeles County lifeguard who was off duty at the time, officials said.
UCLA hospital officials Tuesday upgraded the condition of the man, who hasn't been identified, from critical to fair.
He was in the water when he was hurt during the lightning storm, said Los Angeles County Fire Inspector Scott Miller, who declined to release any further details about the victim, citing privacy laws.
Los Angeles County firefighters Sunday said the man was surfing when the lightning struck.
The extreme weather event resulted in 12 other injuries, including the death of Nick Fagnano, 20, of Los Angeles. Fagnano was pronounced dead not long after he was pulled out of the water.
A prayer service in honor of Fagnano is scheduled for 7 p.m. Tuesday at Saint Charles Borromeo Church, 10800 Moorpark Street, North Hollywood.
Also Tuesday, the National Weather Service said Southern California saw more than 1,400 lightning strikes over the weekend as unstable air masses created thunderstorm cells that rarely make it as far west as the coastline.
In Los Angeles County, 28 cloud-to-ground strikes were logged from Friday to Monday.
For breaking news in Los Angeles and throughout California, follow @VeronicaRochaLA. She can be reached at veronica.rocha@latimes.com.
---
Life is stressful. Our weekly mental wellness newsletter can help.
You may occasionally receive promotional content from the Los Angeles Times.