Al Capone, Zoot Suit riots, 'L.A. Confidential': The former historic Lincoln Heights Jail faces a makeover
Al Capone spent a night at the dilapidated building scrawled with graffiti in Lincoln Heights.
Not that the notorious Chicago mobster wanted to. For more than 30 years, it was a jail.
In the early years of the jail, which opened in 1931, some people were hauled to the building along the concrete-lined L.A. River because they were gay, leading to the creation of a separate wing, according to the Los Angeles Conservancy. Many of those arrested during the 1943 Zoot Suit riots, in which servicemen targeted young Mexican Americans, were taken to the Lincoln Heights Jail on North Avenue 19.
And some people locked up during the Watts riots were also taken to the Eastside jail in 1965 — the same year it closed because of overcrowding.
Now the city wants to renovate the five-story, Art Deco-style landmark, where scenes for movies such as "L.A. Confidential" and "A Nightmare on Elm Street" were filmed.
The city asked potential tenants, developers, designers and others to respond with their vision for how the jail space could be used. Some of the ideas include a technology office, live-work lofts, artists' studios, a hotel with meeting spaces and a restaurant. According to the city, no more than 15% of the property would be used for housing.
"There's definitely a lot of potential for the building," said Jacqueline Wagner, a chief administrative analyst for L.A.'s city administrative officer. "It could become anything."
Adrian Scott Fine, director of advocacy for the Los Angeles Conservancy, said he's not sure what the city has planned for the jail, but any demolition or reconstruction would be a concern.
"You need to be sensitive of the history and physical form," he said. "We view it as a stepping stone, a structure that shows how far we've come in the community of Los Angeles."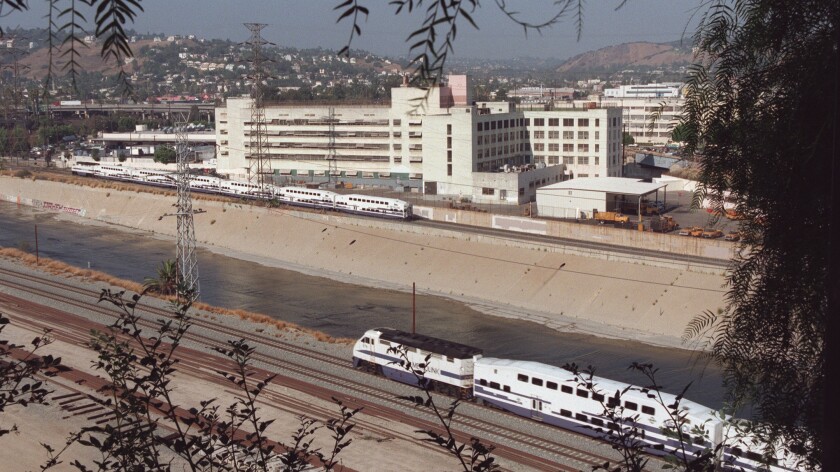 Before the discovery of asbestos and lead paint forced the building to permanently close in 2014, an arts foundation and a gym took residence in the former jail.
Cecilia Garcia, the assistant to the artistic director for the arts foundation, said she hopes the city's plans don't push out more of the neighborhood's working class.
"There are a lot of people in Lincoln Heights that need more affordable housing," she said. "So if that's what the city is going to do, great, we need them. But if it's luxury apartments they want to make? Then no, we have enough of those."
Garcia recalled the eerie feeling she got the day she interviewed for her job at the converted jail.
"I remember walking in to the jail for the first time, years ago, and just feeling a cold draft hit my body," she said. "It was a very strange feeling once I walked in. It was almost like you were being watched."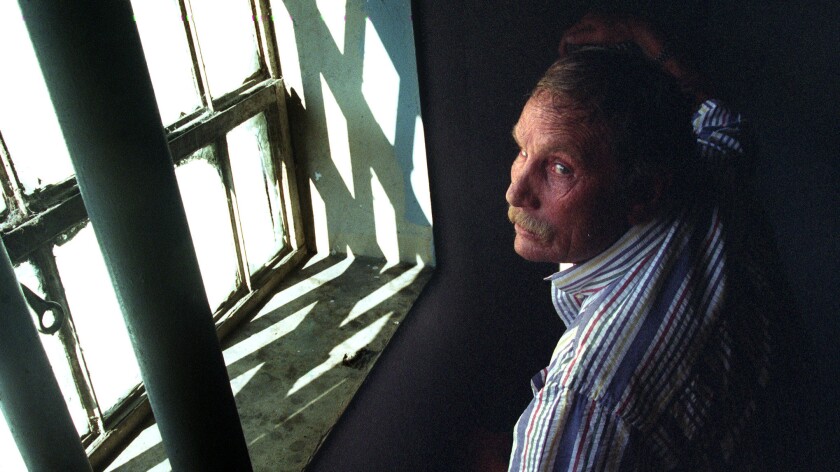 Rumors of ghosts were part of the jail's lore.
Johnnie Flores, a boxing trainer who worked at the gym, died after falling into the elevator shaft in 1994.
The aura of mystery attracted movie and TV crews to film there. Jodi Strong, vice president of production planning for Film L.A., a company that processes filming permits, said the jail's lure was the large rooms and a dark quality.
Strong said she never went in alone, though she didn't believe the jail was haunted.
"We'd get requests from a lot of film and TV crews to film the interior, even paranormal TV crews," she said. "But it was always more about the aesthetic quality the jail brought to those projects than any actual ghosts, I think."
For more than three decades, El Milagro food truck has parked in front of the former jail. Luis Tostado, a cook, isn't worried about ghosts or asbestos. He said he's worried that a renovation of the property would spell the end of the business.
"We have loyal clients. They come to us regularly, they know we've been here for 32 years," he said. "But if the city asks me to move, I'm not sure where we'll go. We might lose customers."
Twitter: @alexiafedz
ALSO
Ex-L.A. Sheriff Lee Baca's dilemma: Withdraw his guilty plea or face prison?
Midnight food deliveries, confused parents and no sleep: real talk from inside the Los Angeles Unified shutdown
Court supports real estate developer's right to keep hikers off his land
---
The stories shaping California
Get up to speed with our Essential California newsletter, sent six days a week.
You may occasionally receive promotional content from the Los Angeles Times.