In defiance of Trump, California became 'sanctuary state.' This Orange County city may want out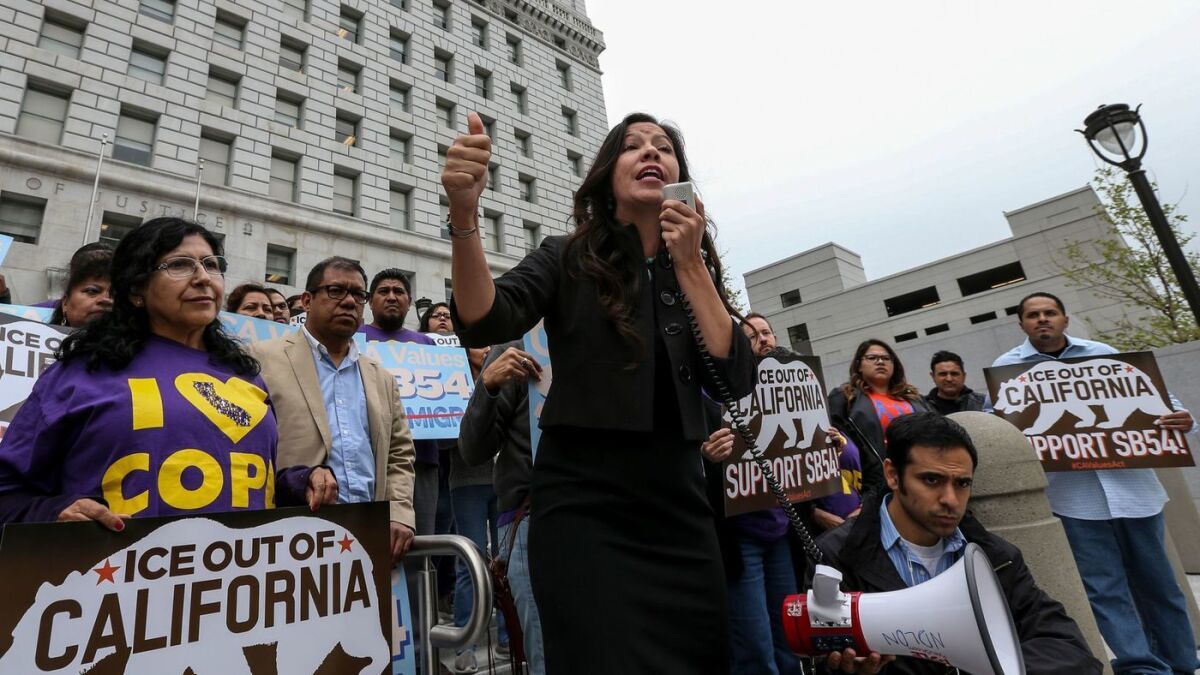 Since California became the center of the resistance to President Trump's crackdown on illegal immigration, so-called sanctuary policies have taken root across the state.
The movement went statewide with Senate Bill 54, an initiative by lawmakers to protect immigrants without legal residency by restricting local law enforcement's cooperation with federal immigration authorities.
Now, one Southern California city may want out.
On Monday, the Los Alamitos City Council is set to consider an ordinance that exempts the small Orange County municipality from the state's sanctuary law, which took effect in January.
A city agenda report argues that the state law is at odds with the U.S. Constitution and "infringes on the rights of the citizens" of Los Alamitos.
"In view of this contradiction, it is impossible to comply with both the Constitution of the United States and the Constitution of the State of California," the report said. "In this situation, my belief is that the Constitution of the United States has precedence over the Constitution of the State of California."
The report indicated the initiative came from Mayor Pro Tem Warren Kusumoto.
The state's sanctuary law has drawn sharp criticism from federal officials, including Atty. Gen. Jeff Sessions, who is challenging it in court. Earlier this month, the Justice Department filed a lawsuit against California over three laws, including SB 54.
The law prohibits state and local police agencies from notifying federal officials in many cases when immigrants potentially subject to deportation are about to be released from custody.
Administration officials argued that the state measures not only hinder their ability to carry out federal law, but also put immigration agents and communities at risk.
The other laws administration officials seek to challenge make it a crime for business owners to voluntarily help federal agents find and detain undocumented workers, and create a state inspection program for federal immigration detention centers.
Trump, who made his first visit to the state as president last week, has frequently criticized California for fighting his immigration platform and moves to increase deportations.
To read this article in Spanish click here
alene.tchekmedyian@latimes.com
Twitter: @AleneTchek
The stories shaping California
Get up to speed with our Essential California newsletter, sent six days a week.
You may occasionally receive promotional content from the Los Angeles Times.