Man dies after jumping from freeway overpass in South L.A.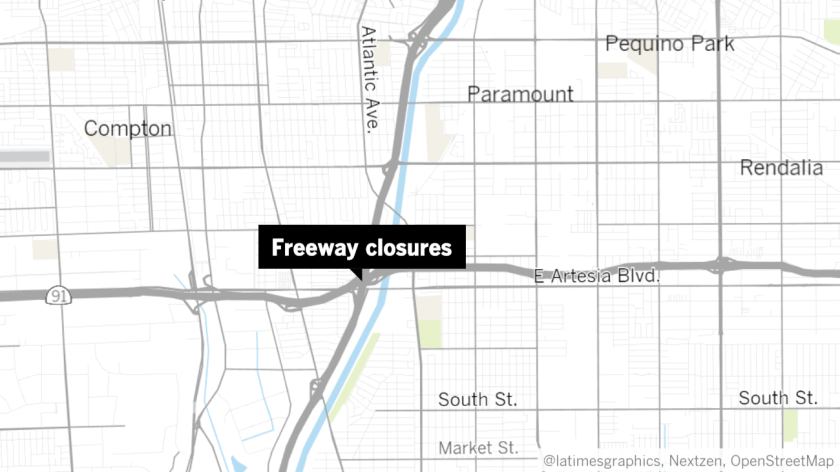 A man died after jumping off a freeway overpass in South Los Angeles, prompting freeway closures Wednesday morning.
The man was seen about 6:30 a.m. on a freeway transition road from the 710 southbound to the 91 eastbound. Authorities responded by closing off all lanes of the 710 at the 91, and the eastbound lanes of the 91, as they attempted to get the man off the transition road, said Kevin Tao, a spokesman with the California Highway Patrol.
Authorities attempted, unsuccessfully, to save the man with an inflatable bag, said Matt Dobberpuhl, captain with the Long Beach Fire Department. The man was pronounced dead at the scene at about 8:15 a.m.
"They kept moving it around trying to keep up with him," he said. "Unfortunately the person jumped."
Tao said CHP officials did not know how long the closures would last.
alejandra.reyesvelarde@latimes.com
Twitter: @r_valejandra
---
The perils of parenting through a pandemic
What's going on with school? What do kids need? Get 8 to 3, a newsletter dedicated to the questions that keep California families up at night.
You may occasionally receive promotional content from the Los Angeles Times.