Suspect in deadly shooting rampage kills himself when police attempt arrest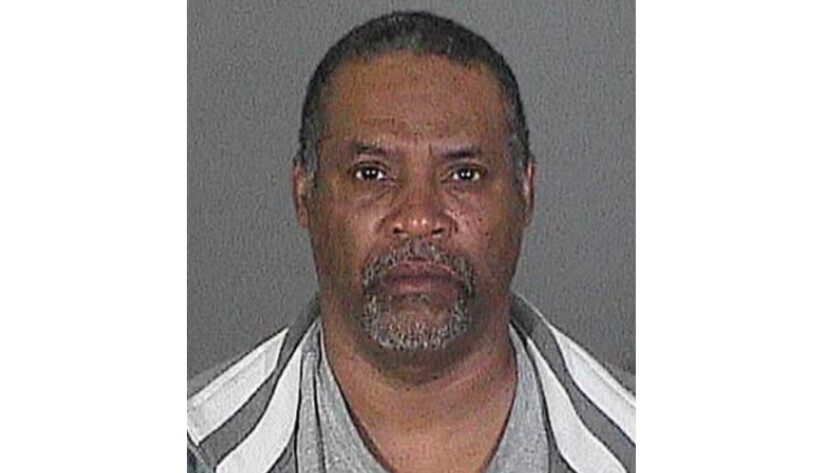 The suspect in a day-long shooting rampage in the Los Angeles area that left two dead and two wounded took his own life as California Highway Patrol officers attempted to arrest him Friday near Barstow, authorities said.
John Revels, 64, shot himself on the side of Interstate 15 Friday afternoon after a series of shootings where he targeted people he knew, took the life of his live-in girlfriend and left his brother gravely wounded, said Lt. Aimee Yoshida of the Hawthorne Police Department.
The deadly events began to unfold Thursday when Hawthorne police responded to a report of a shooting involving a suspect later identified as Revels in the 12900 block of Doty Avenue about 4 p.m. Thursday, Yoshida said. Two people were found shot inside the home.
The victims were taken to a local hospital, where one male victim later died from a gunshot wound to the head. He was determined to be brain dead Friday and later removed from life support. The other man suffered a gunshot wound to the arm and remains in the hospital.
Revels was seen leaving the scene of the shooting, and police notified other local law enforcement agencies to be on the alert for his gold-colored Jaguar.
About an hour and a half later, a man believed to be Revels' brother was shot in the 1600 block of West 36th Place in South Los Angeles, Los Angeles police said.
Detectives notified Hawthorne police after they discovered that the gunman's vehicle matched the description of the vehicle in the Hawthorne double shooting.
The wounded man was taken to a hospital and remains in critical but grave condition, Yoshida said. "At that point, we knew he shot at least two in Hawthorne-- people he knew and his brother, so agencies were searching for him across California," she said
As the manhunt widened, Hawthorne detectives learned that Revels may have fled to Las Vegas. "We know he knew people in Vegas. We haven't found anything there yet," Yoshida said. But detectives later learned that he was returning to L.A. on Interstate 15.
A CHP patrol car spotted Revels' Jaguar on Friday afternoon with a flat tire parked alongside the southbound 15 Freeway near Ghost Town Road just north of Barstow, authorities said. When back-up officers arrived, they attempted to approach Revels' vehicle, and he fatally shot himself, police said. They found a gun next to his body.
Detectives are waiting for a formal coroner's identification, but they believe the dead man is the man wanted in the deadly shooting rampage, according to Yoshida.
Los Angeles County sheriff's detectives went to Revels' home in the 15800 block of Greenrock Avenue in Lancaster on Friday afternoon to check on a woman who lived with him. Inside the home, they found the body of 62-year-old Cornelia McIntosh, who had been shot, investigators said. Yoshida said the killing may have occurred before the other shootings.
The investigation is continuing. "What motivated the shootings? We don't know at this point," Yoshida said. "We know he knew all of his victims."
To Follow Southern California crime @lacrimes
---
For reporting and exclusive analysis from bureau chief John Myers, get our California Politics newsletter.
You may occasionally receive promotional content from the Los Angeles Times.