Manager who robbed his own McDonald's confessed, police say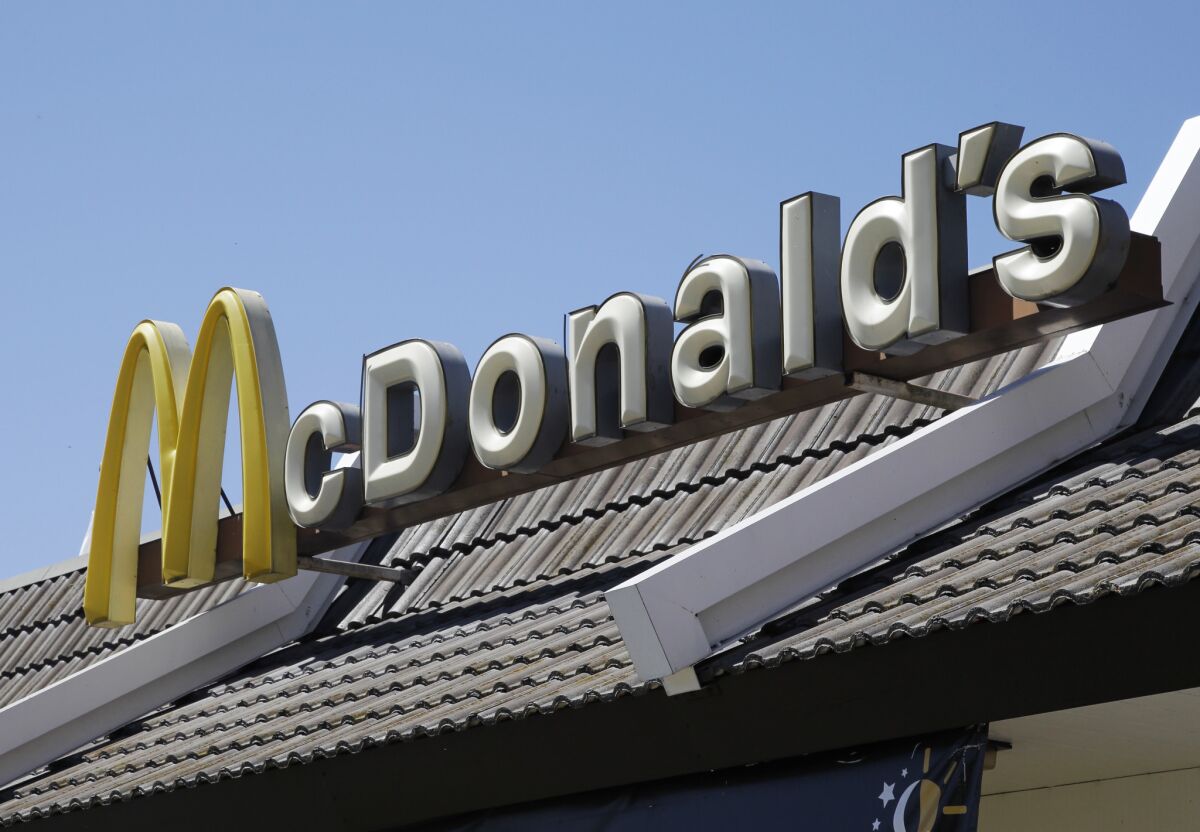 The manager of a McDonald's in the Bay Area has confessed to robbing his own restaurant and one other franchise boasting the golden arches, police said this week.
Felix Jeronimo Gonzalez-Becerra, a 42 year-old Oakland resident, is the manager of the Pleasanton McDonald's on Pimlico Drive.
Authorities allege that at about 3 a.m. Aug. 28, Gonzalez-Becerra went up to the restaurant wearing white gloves and a full face mask and was armed with "what appeared to be a small-caliber revolver," according to a news bulletin from the Pleasanton Police Department.
"The suspect forced three employees into the office and demanded money from the safe. Once the safe was open, the suspect ordered the employees into the freezer and told them not to come out for 30 minutes," according to the bulletin. It was unclear how much cash was taken.
Police said he then allegedly robbed another McDonalds -- located in the Laurelwood Shopping Center on Hillsdale Boulevard -- in San Mateo at about 10:30 p.m. on Sept. 2.
"The suspect forced employees into a freezer and forced one employee to open the safe at gunpoint. No one was injured, and the suspect fled with an undisclosed amount of cash," according to a joint news release from the San Mateo and Pleasanton police departments.
But after the robbery, an officer spotted the suspect's vehicle as it was going toward the San Mateo Bridge.
The driver was arrested and police seized allegedly stolen cash and a backpack and hoodie worn by the suspect. A replica handgun was also seized, according to a news release.
The Pleasanton Police Department said Gonzalez-Becerra "provided a full confession" to the robbery in San Mateo and later confessed to robbing the Pleasanton McDonald's.
ALSO:
Boat of missing man is found, empty, in waters near La Jolla
Conservationists aim to restore land scorched by massive Rim fire
Hundreds mourn UCLA wide receiver Nick Pasquale at hometown memorial
Twitter: @aribloomekatz | Facebook
The stories shaping California
Get up to speed with our Essential California newsletter, sent six days a week.
You may occasionally receive promotional content from the Los Angeles Times.