Judge says L.A. County wrongly booted tens of thousands of residents off Medi-Cal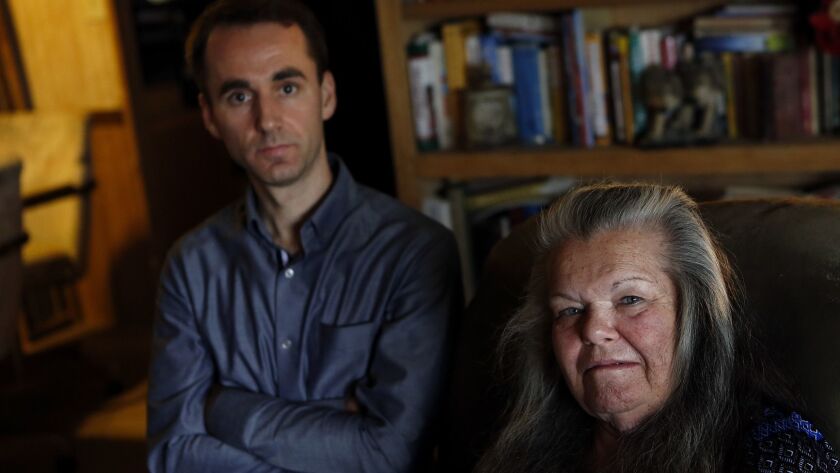 Los Angeles County has wrongly canceled Medi-Cal coverage for thousands of residents, often leaving them without access to healthcare and needed medicines, a judge has ruled.
In a decision Thursday, L.A. County Superior Court Judge James C. Chalfant wrote that the county violated state law by terminating Medi-Cal coverage for beneficiaries even though they turned in their renewal paperwork on time. The ruling orders the county to fix the problem.
About 3.9 million people in Los Angeles County rely on Medi-Cal for health coverage, according to state data. Medi-Cal, the state's version of Medicaid, is funded by the state and federal government and provides coverage to low-income Americans and people who are disabled.
From December 2016 to December 2017, about 22,000 people in L.A. County wrongly lost Medi-Cal benefits, according to evidence cited in the judge's decision. The problems appear to have resulted from a backlog of applications and a faulty computer system, according to court documents.
"We hope that now the county will no longer be yanking Medi-Cal from over 2,000 patients a month, and that patients in our county who desperately need this life-sustaining Medi-Cal coverage will be able to keep it," said David Kane, an attorney with the nonprofit Neighborhood Legal Services of Los Angeles County.
The ruling came in a lawsuit filed in December 2016 by several Medi-Cal beneficiaries represented by Neighborhood Legal Services and other firms.
Carol Northern, one of the plaintiffs, said she was skeptical yet hopeful that the county would change its practices. Northern, who has a blood disease that requires several medicines, was kicked off Medi-Cal in 2016 even though she completed her renewal packet on time, she said.
"I would go in there to file my paperwork, I never knew what was going to happen," said Northern, who lives in Palmdale. "I think it's going to affect a lot of people, I'm flying high right now, but I still have the 'what ifs.'"
The judge found that the county had failed to uphold state law. A final judgment that includes a plan for how the county will fix the problem will be rendered in the next few months.
Once the judgment is finalized, county lawyers can appeal the decision.
"This matter is still before the court, so it would be inappropriate for the county to comment before the judge can rule on a final round of submissions in the case," a county spokeswoman said in an emailed statement. "However, it's important to note that we are strongly committed to serving the public and making improvements in our processes wherever we can."
Despite the unlawful terminations, the county's Department of Public Social Services processes an overwhelming majority of applications on time, according to court documents.
State health department standards call for 90% of renewals to be processed within 60 days, and L.A. County completes roughly 99% within that time frame. The wrongly terminated renewals account for only about 1% of the thousands of applications the department processes each month.
But any improper termination violates state law, the judge ruled.
The county's backlog has grown in part because its computer system is set up to kick people out of the Medi-Cal program if their renewal paperwork is not received by the middle of the month. Renewals, however, are not due until the end of the month.
So county workers must manually reverse Medi-Cal terminations when an application comes in after the middle of the month, creating extra work. A report cited in the judge's ruling found that 40,000 such cases as of November 2017 needed to be processed so people could be restored to Medi-Cal.
The "termination system is more than a mistake; it is an institutional failure," Chalfant wrote.
The judge also ruled that the county had failed to quickly reinstate Medi-Cal for people who turned in their applications late but within a 90-day window allowed by the state.
Again, the judge acknowledged that the county processed the vast majority of such renewals on time, yet its failure to do so for some beneficiaries shows "it has neglected or refused to comply" with what is required under state law.
Thaddeus Moncrief, another plaintiff, had been on Medi-Cal for decades when his doctors told him he no longer had health coverage. He learned he'd been erroneously dropped from the program.
Moncrief went months without his blood pressure medicine or the catheters he uses with his wheelchair. His coverage has since been reinstated, but he said he believes others continue to suffer similar problems.
"Some people I know are still having some of the same issues and trying to get reinstated, and just trying to contact [the county], just to find out what's going on," Moncrief said. "It's a very long and exhausting process."
soumya.karlamangla@latimes.com
Twitter: @skarlamangla
---
Life is stressful. Our weekly mental wellness newsletter can help.
You may occasionally receive promotional content from the Los Angeles Times.