Nine years after the McStay family disappeared, their accused killer heads to trial
Each item exhumed from the shallow graves — a diaper, a bra, a blanket filled with bones — led detectives to the same question.
Could this be the skeletal remains of the McStay family, who had vanished more than three years earlier?
The mysterious disappearance of a family of four whose Fallbrook home showed signs of a swift departure — uneaten bowls of popcorn on the futon, vegetables left out to rot — transfixed the nation and puzzled police until the fall of 2013, when an off-road motorcyclist discovered parts of a skull in the desert off Interstate 15 in Victorville.
Days later came a grim confirmation: The remains unearthed along with a rusty sledgehammer belonged to Joseph and Summer McStay and their two boys, Gianni, 4, and Joseph Jr., 3.
On Monday, more than four years since his arrest in connection with the slayings, the family's accused killer, Charles "Chase" Merritt, is scheduled to go on trial on murder charges in San Bernardino, marking a legal milestone on nearly a decade of tragedy.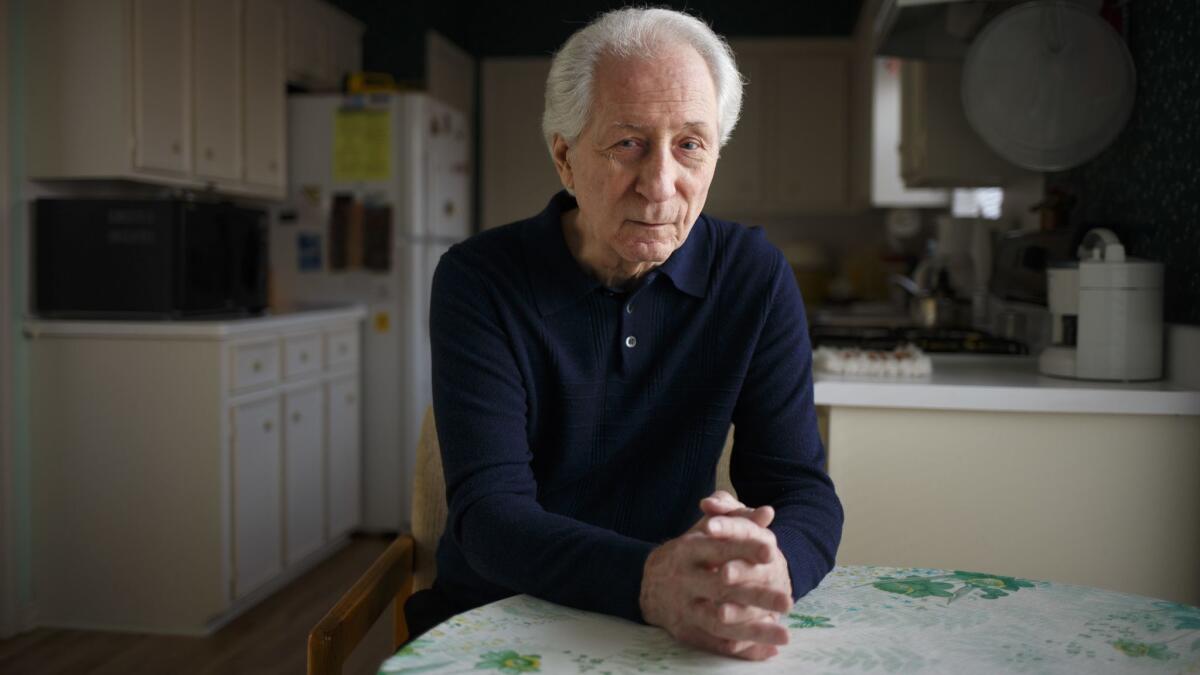 "I've been living in a fog for nine years now," said Patrick McStay, Joseph's father, who investigated the disappearance and chronicled his findings in a book, "McStays, Taken Too Soon: A True Story."
From the start the case baffled detectives, who initially believed the family may have ventured out on their own and planned to return. There were no signs of a struggle or forced entry. A check of the family's computer revealed searches suggesting an international trip, including "What documents do children need for traveling to Mexico?" But friends and family insisted the couple would never travel there with their children. San Diego County sheriff's investigators eventually handed the case off to the FBI, saying they believed the family was out of the country.
Authorities received hundreds of tips from callers reporting sightings around the country. But police now say they believe the McStays were killed at their home, on a cul-de-sac beneath a hill dotted with avocado trees.
Merritt had cycled in and out of jails and prisons after several criminal convictions for burglary and receiving stolen property during the 1970s and '80s.
In 2001, the Riverside County resident and father pleaded no contest to second-degree burglary and grand theft after authorities accused him of stealing from a San Gabriel Valley ironworks company. Merritt, now 61, was sentenced to six months in jail and three years' probation. His probation was extended to a decade because he skipped so many court-ordered programs and was late to pay fines.
He frequently bounced between jobs, eventually landing work as a subcontractor for Earth Inspired Products, Joseph McStay's company, which sold water fountains. A week after officials excavated the bodies in Victorville, Merritt was quoted in a British tabloid, saying that the business was flourishing before the disappearance and that the two men had spent more than an hour together the day McStay vanished.
"He was my best friend," Merritt told the tabloid.
He was arrested and charged with four counts of murder in 2014.
Merritt had used that same past-tense phrasing years earlier, according to court testimony from Det. Troy DuGal, the lead sheriff's investigator in San Diego County, where the case began as a missing-persons investigation. During an interview two weeks after the family disappeared, Merritt told detectives that McStay "was" one of his best friends, according to a transcript of the defendant's preliminary hearing. Merritt also used the past tense when speaking about Summer, saying she "was a verbal person."
When DuGal's partner confronted him about using past tense, Merritt seemed confused and disregarded the question.
Detectives swabbed his cheek for DNA and asked him about a critical piece of evidence: the McStay family's Isuzu Trooper, which was towed from the parking lot of a strip mall near the Mexican border days after the disappearance. Merritt said he had never driven the vehicle, DuGal said.
Det. Edward Bachman, the lead sheriff's investigator in San Bernardino County, where the bodies were found, testified that a DNA mixture, including a sample that matched Merritt's genetic profile, was found on the gearshift and steering wheel of the Isuzu, and an FBI agent testified that Merritt's cellphone records showed that his phone was in the vicinity of the desert gravesites two days after the disappearance.
Evidence presented at the preliminary hearing suggested investigators believed the family may have been attacked at their home. No shoes were recovered from the gravesites; nor was there a shirt belonging to Summer, a detective testified, adding that her bra was splotched with paint. The McStay family had been renovating their home before the disappearance, the detective said, noting that pieces of blue painter's tape like that affixed to the walls in the family's kitchen were found in the graves.
San Bernardino County Sheriff's Det. Daniel Hanke testified that in the days after the family vanished, Merritt deposited checks worth thousands of dollars from Joseph McStay, which were written using the online accounting program QuickBooks. Four days after the family disappeared, Hanke said, an individual identifying himself as Joseph McStay called QuickBooks and asked to transfer the account and then cancel his subscription. The call, Hanke said, came from Merritt's cellphone number.
But Merritt's defense attorney, Rajan Maline, insists his client is innocent.
"There's simply no evidence he did it," Maline said.
The cellphone evidence presented at the preliminary hearing was incomplete, Maline said, adding that he believed the DNA mixture found on the gearshift and steering wheel actually exonerated his client. If Merritt had driven the car, he would be a "major contributor" to the DNA mixture, Maline said, instead of a "minor or trace contributor." He said remnants of Merritt's DNA probably were transferred to Joseph McStay during a handshake.
"It's going to be pretty clear that Chase Merritt didn't do it," Maline said, adding that the defense team tested materials from the graves and found that none of them matched Merritt's DNA.
If convicted, Merritt — whose trial may stretch into April — could be subject to the death penalty, said a spokeswoman for the San Bernardino County district attorney's office.
For Patrick McStay, 72, the impending trial still feels abstract.
"I'm not sure everything has even hit me yet," he said, adding that every day he witnesses some small reminder of his family.
Maroon 5 songs on the radio make him laugh — a reminder, he said, of how flabbergasted his son was to learn that he was a fan. The band Chicago reminds him of his daughter-in-law, because they shared a love for the group, and he often floats back to a memory of his grandsons — "the boys," he calls them. The month before the disappearance, while talking to them on Skype, Gianni picked up his parents' laptop and wandered the home, giving his grandpa a virtual tour.
McStay, a Texas resident, said he didn't plan to be in San Bernardino on Monday. Although proceeds from a GoFundMe account and his book have helped, he can't afford to spend several months in California. He plans to attend some of the trial, he said, and wonders how he'll feel when it's finally over.
Maybe then, he said, the fog will lift and reality will crash down.
For more news from the Los Angeles County courts, follow me on Twitter: @marisagerber
Sign up for Essential California for news, features and recommendations from the L.A. Times and beyond in your inbox six days a week.
You may occasionally receive promotional content from the Los Angeles Times.