Public vies for seats in Michael Jackson-AEG wrongful death trial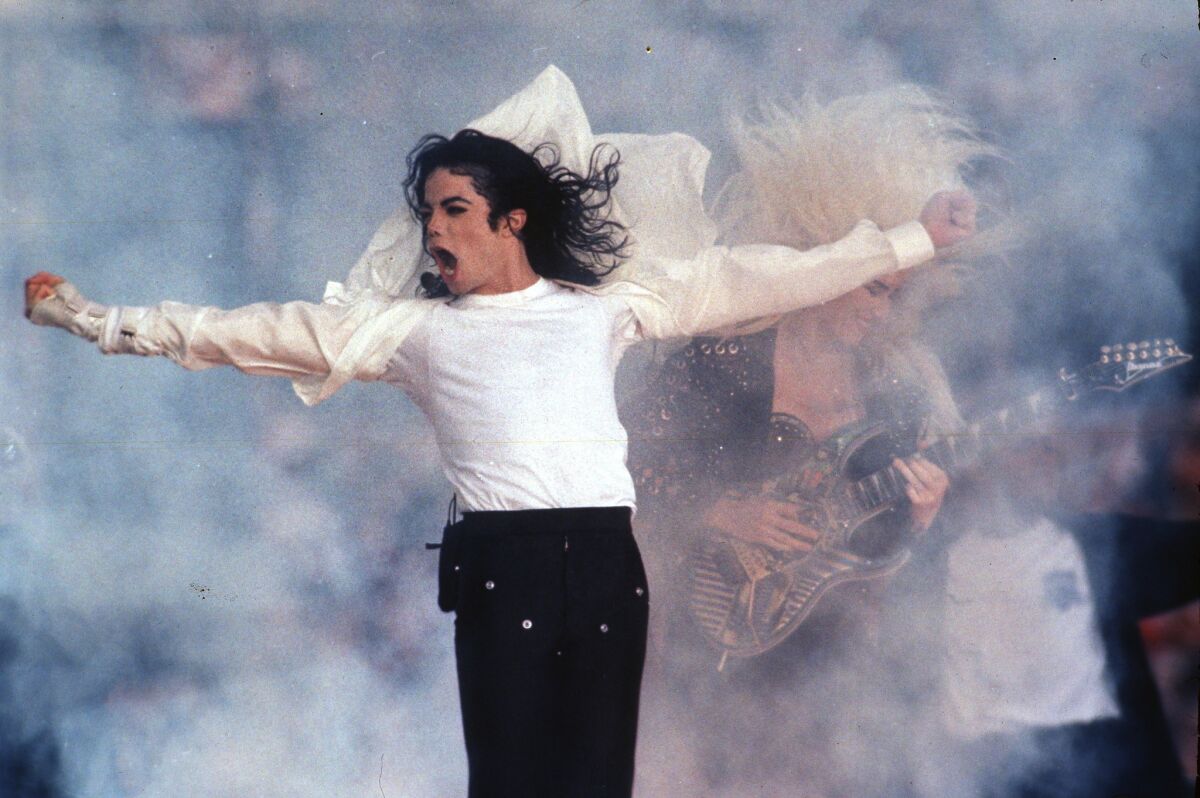 Want a chance to sit in on the Michael Jackson-AEG trial going on this week? Pick a number.
The civil trial over the Jackson family's claim that concert promoter Anschutz Entertainment Group was responsible for the singer's death in 2009 continues Tuesday, with limited seating for the public.
On Monday, about a dozen Jackson supporters vied for two available seats to the public through a lottery system.
One seat went to Samantha De Gosson, a 38-year-old photographer from Pasadena, who said the opportunity was bittersweet.
PHOTOS: AEG-Michael Jackson wrongful-death trial
"I'm happy I can go in, but not looking forward about what's going to be said," she said. "This is a trial where Michael Jackson will be thrown under the bus by both parties. It's not really about justice. It's about who's going to make money."
A lawyer for Michael Jackson's family said Monday that as the singer's highly anticipated comeback shows approached, promoter AEG was so desperate to become No. 1 in the concert industry that its executives ruthlessly pushed the pop star to perform, with little regard for his health.
In his opening statement, Brian Panish, who represents Jackson's mother and three children, told the jury that Anschutz Entertainment Group was willing to do whatever it took to catch up to its competitor, Live Nation.
FULL COVERAGE: AEG wrongful death trial
"AEG had a problem, and they wanted to fix it," he said. "They didn't care who got lost in the wash."
But AEG's attorneys countered that it was Jackson who initially wanted to perform again because he was deeply in debt and insisted on hiring Dr. Conrad Murray.
Murray administered the fatal dose of propofol that killed the singer on June 25, 2009, shortly before he was scheduled to appear in a series of shows in London. Murray was later convicted of involuntary manslaughter.
"This case is about the choices we make and the personal responsibility that comes with them," said defense attorney Marvin Putnam.
Putnam also said the trial would lift the veil on Jackson's private persona.
"We are going to show some ugly stuff," he warned.
The lawsuit pits Jackson's family against an entertainment conglomerate with deep pockets and a strong foothold in Los Angeles. It is expected to last four months and could put the late singer's eccentric lifestyle in the spotlight. Jackson fans from as far away as Italy showed up for a chance to win one of two seats in the courtroom.
Filed in 2010 by Jackson's mother, Katherine, and his children Prince, Paris and Blanket, the suit accuses AEG's concert and promotions arm, along with executives Randy Phillips and Paul Gongaware, of negligently hiring and controlling Murray.
Panish began his opening statement by talking about the pop star's addiction to prescription drugs, which began after he suffered burns making a Pepsi commercial in 1984. He described Murray as a financially strapped doctor susceptible to pressure because he was behind on child support payments and in danger of losing his Las Vegas home to foreclosure.
But it was AEG, Panish said, who was ultimately responsible for the music legend's 2009 death. Panish said experts will testify that the economic loss from Jackson's death was $1.5 billion.
"Michael had a problem, Dr. Murray had a problem and AEG had a problem," Panish told the jury of six men and six women. "You know what AEG's problem was? They were not No. 1 in the concert business but they wanted to be."
AEG, however, said that although it was common knowledge that Jackson had abused prescription painkillers, company officials were unaware he used propofol.
"It wasn't painkillers that killed Michael Jackson; propofol killed Michael Jackson," Putnam said.
ALSO:
Walton foundation gives StudentsFirst $8 million
Earthquake: Magnitude 3.0 quake strikes near Gilroy
SWAT team fires gas into home with armed man inside, LAPD says
---
The stories shaping California
Get up to speed with our Essential California newsletter, sent six days a week.
You may occasionally receive promotional content from the Los Angeles Times.