A man was taken into custody after police say he threatened to shoot minorities moving into his San Luis Obispo neighborhood and authorities found an arsenal of weapons in his home.
Officials say Richard Orcutt, 62, sent letters to property managers and homeowners stating his intention to shoot those he didn't think should live in his neighborhood. Property records show that Orcutt has lived at his residence in the 1300 block of Cavalier Lane for 30 years.
The San Luis Obispo County Regional SWAT team and the sheriff's Special Enforcement Detail served Orcutt with a search warrant Saturday morning. Inside his home, detectives found handguns, rifles, shotguns and thousands of rounds of ammunition. San Luis Obispo police released a photo revealing an arsenal of at least 30 seized weapons.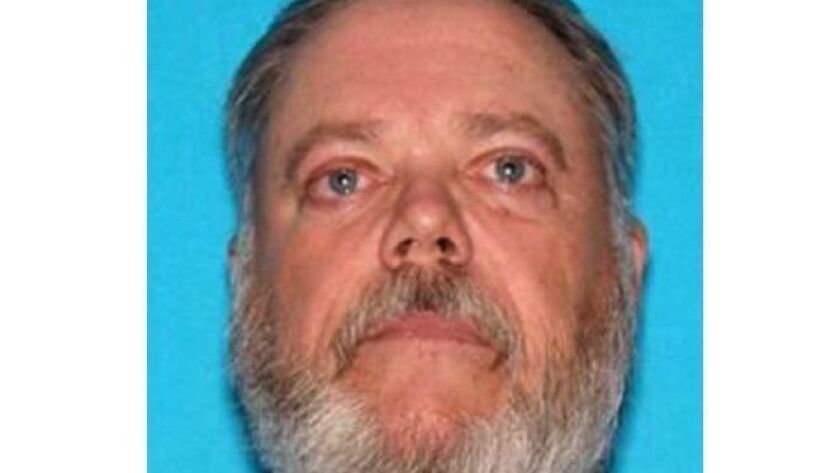 Orcutt was taken into custody and booked into San Luis Obispo County Jail. According to a statement from the San Luis Obispo Police Department, his bail was set at $500,000. Officials are investigating the matter as a hate crime.
The number of reported hate-related incidents has dipped in California after a three-year rise between 2014 and 2017. The latest data released Tuesday shows that in 2018, hate crimes fell 2.5% from 2017.
Experts blamed the previous uptick in hate-related incidents on President Trump's hostile rhetoric toward minorities and a rise in hate groups throughout the state.
Twitter: @cshalby
---