This California university has a vending machine that sells the morning-after pill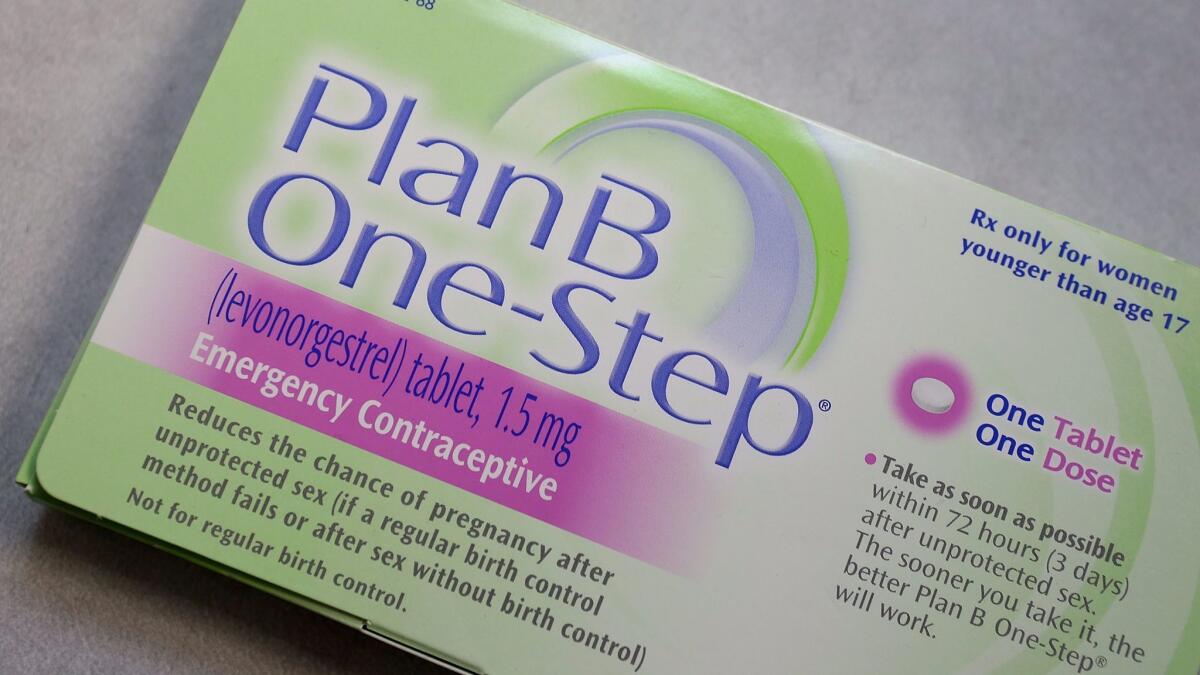 Students at UC Davis can now purchase emergency contraception from a campus vending machine.
The machine, installed at the school's Activities and Recreation Center over spring break, dispenses the morning-after pill as well as condoms, pregnancy tests, tampons and over-the-counter medication such as Advil.
With the "Wellness to Go" machine, UC Davis joined a handful of other universities across the country that offer the morning-after pill outside the school health center. Both Shippensburg University in Pennsylvania and Pomona College in Claremont sell the pill in vending machines.
"I believe most of the college students are sexually active on college campus, which means we should have more resources and more talk on these issues, decreasing the stigma," said senior Parteek Singh, 21, who spearheaded the move to install the vending machine.
Singh, a former university senator, spent two years working with the school's health services office and campus stores to get the vending machine installed, UC Davis officials said.
"This is a big college town. We should have these resources," Singh said.
Emergency contraception became available to women of all ages without a prescription in 2013.
During his 2015 run for student senate, he promised to "make Plan B more affordable and accessible."
The original bid for the vending machine was rejected by the administration, he said. School officials suggested selling Plan B at the bookstore instead.
"Students already don't feel comfortable buying it.… Imagine buying it from another student." Singh said. "That's problematic."
So he broadened the scope to a wellness machine that offered more than just Plan B, expanding it to feminine hygiene products and allergy medication.
Feedback about the vending machine has been positive, Singh said. Some students have walked up to him and thanked him for his work.
Students at other universities have contacted him as well and asked for his help getting similar machines on their campuses.
"I really value the anonymity of having a vending machine," Georgia Savage, a member of the Associated Students of UC Davis, told the Sacramento Bee. "A lot of students like the judgment-free space and don't have to feel the pressure of interacting with people."
Some students said the vending machine sends the wrong message.
"It is promoting like, 'Oh hey, go and have unsafe sex because then you have a backup option and it's going to be cheaper than if you just want to go to a drugstore," Jordan Herrera, a UC Davis student, told KTXL-TV.
Wellness to Go sells the morning-after pill for $30. Plan B costs $40 to $50 at most pharmacies.
"Every college should look into this," Singh said.
For more California news follow me on Twitter: @sarahparvini
ALSO
University of California administration is paying excessive salaries and mishandling funds, state audit says
Ann Coulter, free speech and UC Berkeley: How a talk became a political bombshell
Whittier Law School is closing, due in part to low student achievement
Sign up for Essential California for news, features and recommendations from the L.A. Times and beyond in your inbox six days a week.
You may occasionally receive promotional content from the Los Angeles Times.