L.A. antique-store owner convicted of illegally selling rare ivory narwhal tusks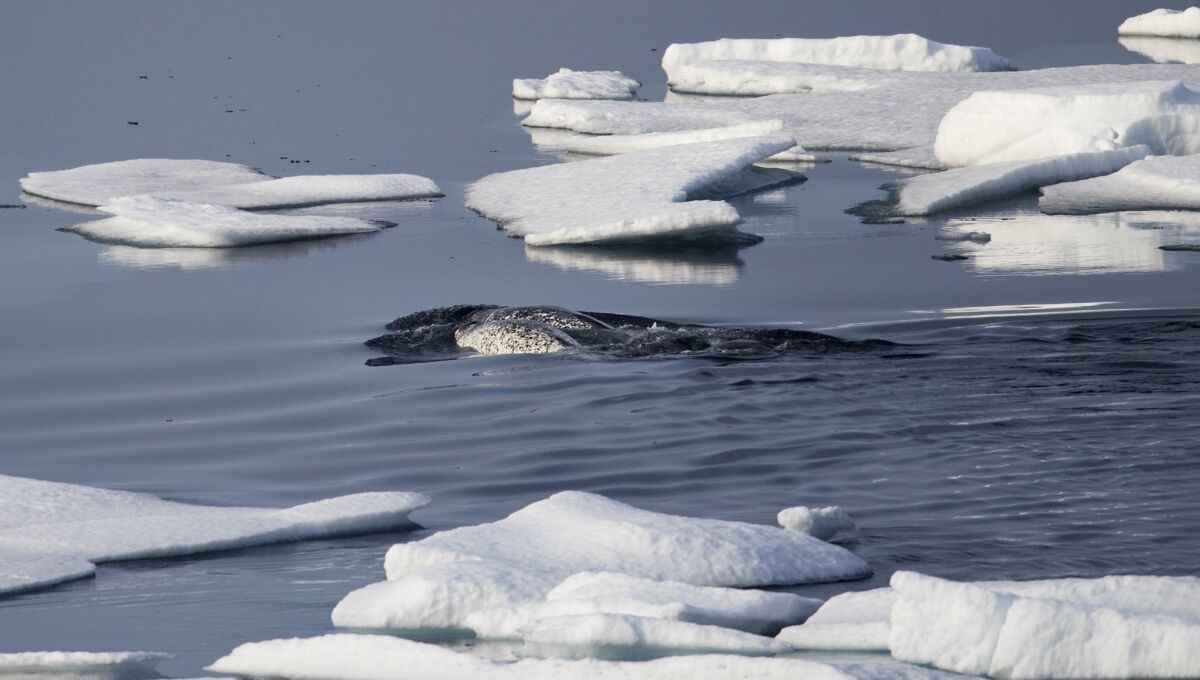 An L.A. antiques dealer has been convicted of illegally selling ivory narwhal tusks, City Atty. Mike Feuer's office said Tuesday.
Anthony James Buccola, owner of Antonio's Bella Casa, was sentenced last week to 36 months of probation and must serve 200 hours of community service or 20 days in jail. He and his business were fined $20,507 each and will have to forfeit the narwhal tusks, according to a statement released by Feuer's office.
There are only about 50,000 narwhals — found in the Arctic waters off Canada, Greenland and Russia — in existence. A state law passed in 2015 made it illegal to purchase, sell, offer for sale or possess ivory from animals with the intent to sell or import it.
In November 2016, the California Department of Fish and Wildlife received an anonymous tip about an unlawful sale of ivory at the antique store on La Cienega Boulevard near the Sunset Strip. A couple of months later, wardens from the agency were canvassing the area and saw the two large narwhal tusks — measuring 79 and 87 inches long — on display at Buccola's store, according to the city attorney's office.
In January 2017, the tusks were sold to an undercover Fish and Wildlife warden for $60,000. "We worked closely with the California Department of Fish and Wildlife," said Frank Mateljan, a spokesman for the city attorney's office. "The department often has their wardens go undercover as buyers to see if the merchandise is actually being sold."
Feuer called the sale of ivory immoral in a statement about the conviction.
"The ivory trade is abominable, with devastating consequences that imperil threatened species like the narwhal," he said. "This prosecution and conviction send the strong message that those who may think of selling ivory tusks will be held accountable."
alejandra.reyesvelarde@latimes.com
Twitter: @r_valejandra
The stories shaping California
Get up to speed with our Essential California newsletter, sent six days a week.
You may occasionally receive promotional content from the Los Angeles Times.