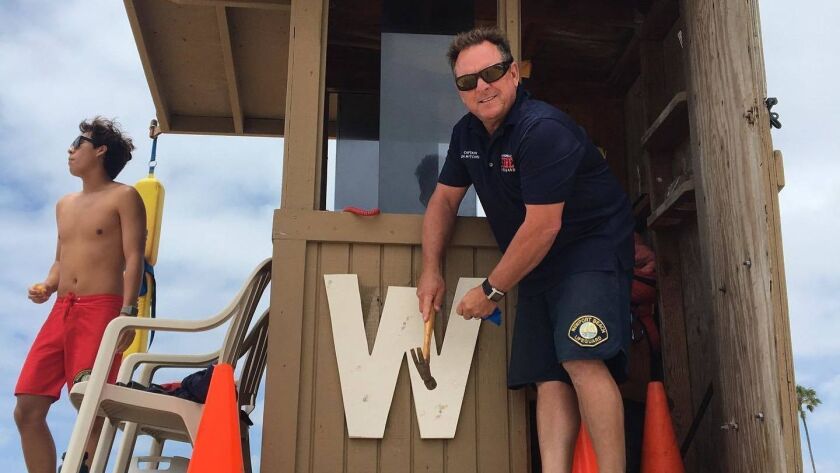 Daily Pilot
After the tower overlooking the Wedge's regular cast of daredevils and big-wave seekers burned down last week, Newport Beach lifeguards moved another station to the city's famous surf spot in time for the first weekend of summer.
Chief lifeguard Mike Halphide said Monday that Tower P was moved Saturday from its regular location about 250 yards to the west. However, lifeguards are still patrolling both areas.
Newport Beach police are still investigating the fire, which began early Thursday.
The city is working to expedite construction of a new tower, which will cost $12,000 to $15,000, Halphide said.
The hope is to install the replacement at the Wedge by mid- July, Halphide said. At that point, Tower P would be returned to its regular post.
The start of the season was busy at the famed high-surf hotspot. Halphide attributed that, in part, to interest surrounding the fire, which was caught on camera and streamed to the surf forecasting site Surfline.com.
Some visitors were concerned about a memorial beam on the burned tower engraved with the names of six surfers who died in Newport waters. The beam was badly burned but was salvaged and is being kept at the lifeguard headquarters. The plan is to eventually return it to the Wedge.
"We did get a lot of interest and support appreciating what we do," Halphide said.
Support our coverage by becoming a digital subscriber.
Julia Sclafani writes for Times Community News.
---