Former official accused of stealing $800,000 from nonprofit San Diego County clinic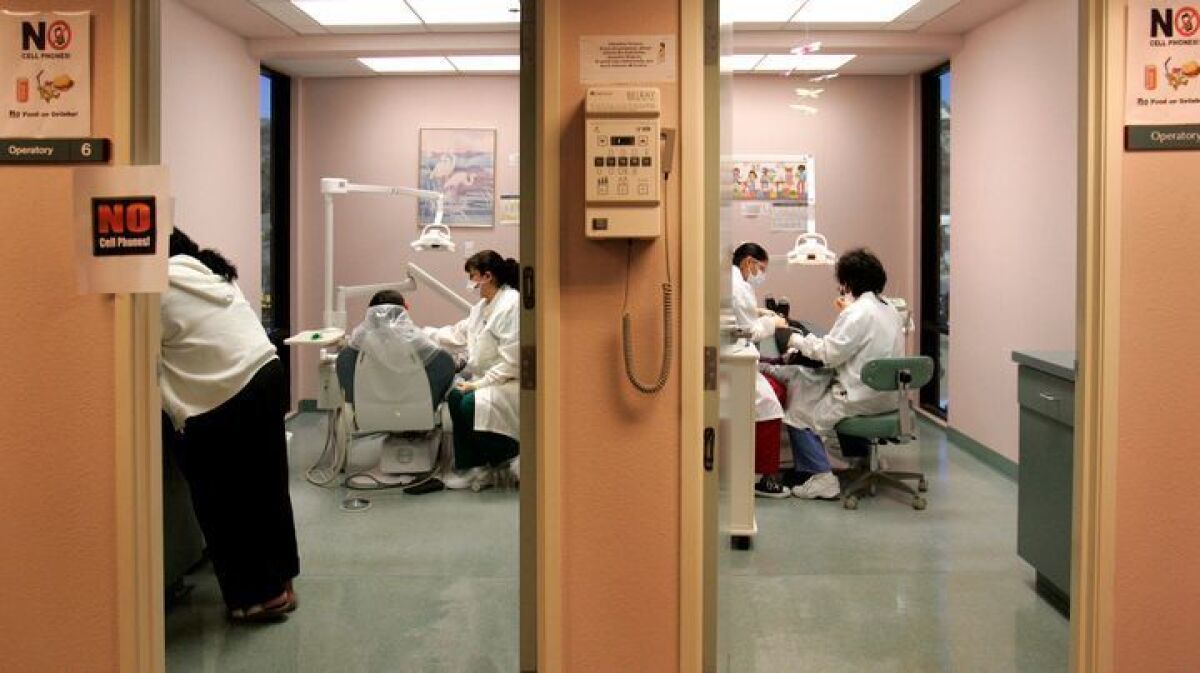 Reporting from Vista —
The former head of information technology at the nonprofit North County Health Services, which aids low-income people, pleaded not guilty Friday to siphoning nearly $800,000 from San Diego County organization.
Hector Ramos, 55, of Murrieta, was charged with 49 counts related to the loss of the money, which authorities say happened over the course of eight months in 2015.
If convicted on all charges, Ramos faces 36 years in state prison, said San Diego County Deputy Dist. Atty. Anna Winn.
During Ramos' arraignment in a Vista courtroom, his attorney, Thomas Warwick, said Ramos was "a very credible individual," and had "lived a blameless life for 30 years."
According to Winn, North County Health Services hired Ramos — at an annual salary of $200,000 — to run its IT department in January 2015.
Winn said Ramos created two fraudulent corporations and submitted false invoices from those corporations to North County Health Services.
Ramos would create a sense of urgency, Winn said, by telling staffers in the purchasing department that the entire computer system might shut down if the invoices were not paid quickly.
Ramos' assistant grew suspicious, investigated the two corporations and found that Ramos was on the board, Winn said. The assistant reported it to organization officials, she said.
Bank statements show that while the payments were made to Ramos' companies, Winn said, the records do not show purchases of computer equipment or software that matches what North County Health Services had been billed.
Rather, she said, the bank statements show "lavish spending," including international vacations and thousands of dollars in purchases from a wine website. Other spending was on cigars, clothing, and a $44,000 check written to a Porsche dealer, the prosecutor said.
Winn said that the loss of the money "was very demoralizing" to the organization's employees and that they felt a sense of betrayal.
Superior Court Judge David Danielsen set Ramos' bail at $1 million, and granted Winn's request that, should Ramos make bail, he must prove that the source of the money was not illegally obtained.
Aside from the criminal case, the clinic's insurance company filed a civil suit against Ramos in July to recover nearly $800,000. That case is pending.
teri.figueroa@sduniontribune.com
Twitter: @TeriFigueroaUT
Figueroa writes for the San Diego Union-Tribune.
The stories shaping California
Get up to speed with our Essential California newsletter, sent six days a week.
You may occasionally receive promotional content from the Los Angeles Times.