Sacramento authorities arrest UC Berkeley employee as NorCal Rapist suspect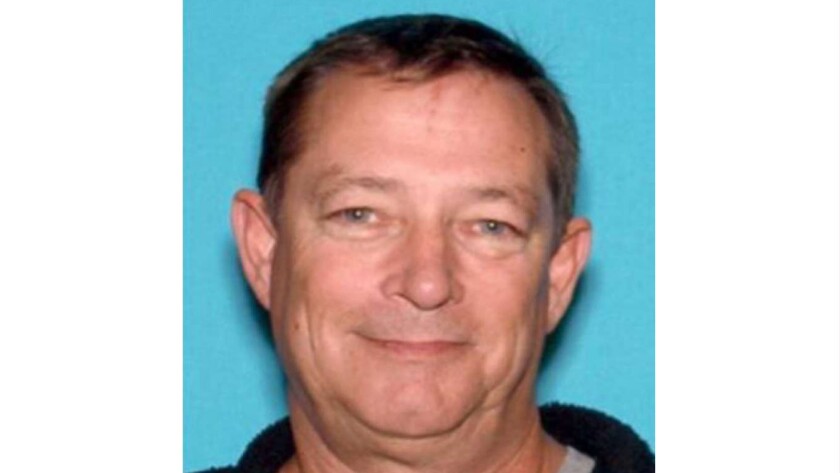 Five years after the Golden State Killer had mysteriously stopped terrorizing California, a new serial rapist emerged.
For more than 15 years, fear spread across six counties in Northern California as word spread of a man who had broken into homes and raped at least 10 women. Law enforcement officials, already trying to hunt down one notorious rapist and killer, now had to hunt down another attacker.
He was dubbed the NorCal Rapist.
On Friday, standing with a row of men and women in suits and police uniforms, Sacramento County Dist. Atty. Anne Marie Schubert identified Roy Charles Waller, 58, a UC Berkeley employee, as the suspect in the NorCal Rapist case.
Schubert says her office used DNA and genealogy websites to zero in on Waller. His arrest comes five months after similar strategies were used to identify and arrest Joseph James DeAngelo, who is suspected of being the Golden State Killer, the East Area Rapist and Visalia Ransacker.
"The last time we had a press conference here, it was ironic because it was National DNA Day," Schubert said. "Today it is also ironic that it is National Forensic Science Week, so it's fitting that we provide an answer to the NorCal Rapist case."
Authorities from various counties said they have reached out to victims to inform them about the arrest. The people they spoke to expressed relief and joy over his capture.
"No one else has to worry about him anymore," said Sacramento Police Det. Avis Beery, who had been investigating the case for more than a decade. "The victims in this case can stop looking over their shoulders."
Investigators said the NorCal Rapist's crimes began in the summer of 1991 in Rohnert Park when a 21-year woman was raped in her home; her attacker got into the house through an unlocked sliding glass door.
The woman described her attacker as soft-spoken and apologetic, according to an interview she gave years later to the Press-Democrat. The woman said police didn't take her case seriously enough.
In December of that same year, another woman was attacked in Sonoma. Sexual assaults on women in several counties followed, including in Solano, Contra Costa, Yolo, Butte and Sacramento.
Investigators said that the assaults would last for hours and that the victims were blindfolded and sometimes bound with duct tape.
"He would ransack their homes, and sometimes he would kidnap the victims and take them to an ATM where he would get money out of their accounts," Beery said.
In October 2006, a man spent six hours raping two women, ages 24 and 28, in Sacramento's North Natomas neighborhood. One victim walked past the attacker's vehicle — identified as a 2001 to 2003 white Toyota 4Runner — before entering her home, where her housemate had already been attacked. A neighbor's security camera caught the same SUV as it drove away.
The victims said the rapist knew his way around their home, suggesting he'd been watching the women. And they gave police an up-to-date description of the rapist: He had gained 30 to 40 pounds since the crimes began years ago, developing a noticeable potbelly as he aged.
Those 2006 attacks appear to have been the last.
Waller was linked by DNA directly to the October 2006 attacks and matched the DNA profile of the NorCal Rapist, according to the Sacramento Police Department.
Contra Costa County Dist. Atty. Diana Becton said her office had filed a complaint in 2006 with the suspect's specific DNA profile to preserve the statute of limitations for some of the criminal charges in its case.
Schubert, the Sacramento County district attorney, said Waller faces 12 counts of forcible sexual assault and allegations that he used a gun to commit some of the crimes. Those charges are connected only to the 2006 rape case in Sacramento. Overall, there are 10 victims and authorities say more charges may soon be filed against Waller.
In a statement, UC Berkeley officials expressed shock over the arrest of one of their employees and said campus police would review any open sexual assault cases to determine if any of them might be related to the wider crimes.
"Waller worked in our Environment, Health & Safety office since 1992 as a safety specialist," university officials said. "The duties include managing programs to help ensure safety and training regarding the use of equipment and machinery including forklifts, aerial lifts and respirators."
Waller, who remains in jail without bail, is scheduled to be arraigned Monday in Sacramento County Superior Court.
Times staff writer Laura Newberry and the Associated Press contributed to this report.
For more Southern California news, follow @latvives on Twitter.
---
UPDATES:
6:30 p.m.: This article was updated throughout with background on the case and other details.
12:35 p.m.: This article was updated with a statement from UC Berkeley.
This article was originally published at 12:05 p.m.
---
The stories shaping California
Get up to speed with our Essential California newsletter, sent six days a week.
You may occasionally receive promotional content from the Los Angeles Times.