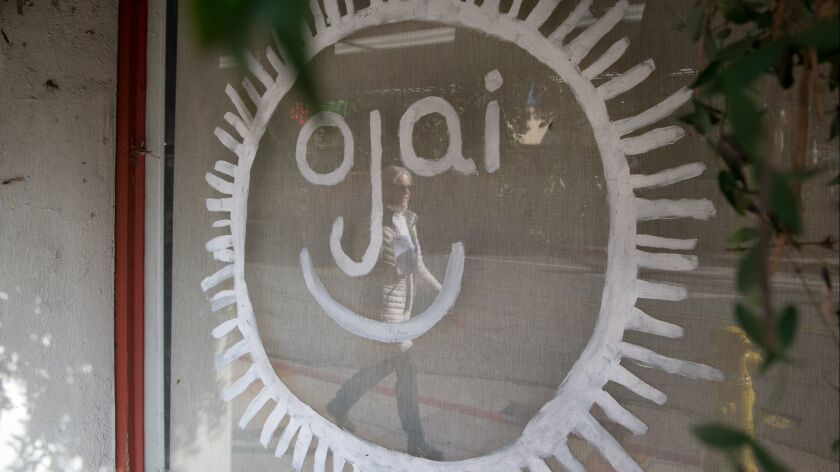 Reporting from Ojai —
The artsy city of Ojai is so safe that a single attempt by teens to steal beer reportedly accounted for the majority of its violent crimes last year.
Ventura County sheriff's Capt. James Fryhoff tells the Ventura County Star that "a beer run that went bad" accounted for four of the city's six crimes in 2018.
The teens allegedly went into a gas station mart to steal beer and used a skateboard to beat an employee who confronted them and hit a witness who called 911. That tallied up as two robberies and two assaults with a deadly weapon.
Fryhoff serves as police chief of Ojai, a community of just under 7,700 residents.
It's best known for galleries, boutiques and outdoor recreation that draw tourists. But it occasionally makes headlines for darker stories.
Shortly before Christmas break last year, Ojai parents received a troubling letter from junior high administrators sharing that nine students had apparently lain down on a field together in the shape of a swastika.
School administrators sent a letter to parents saying they immediately partnered with police "given the severity of the threats." Authorities found no active threat toward students on campus, according to the letter.
Times staff writer Brittny Mejia contributed to this report.
---