Wave of sickness linked to raw oysters from Mexico spreads beyond Southern California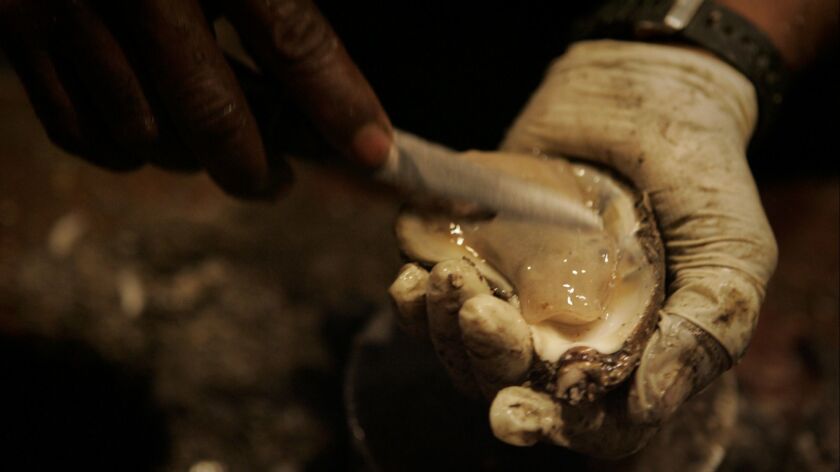 An outbreak of gastrointestinal distress caused by oysters imported from Mexico has spread from California across the country, health officials said Friday.
The Centers for Disease Control and Prevention is investigating the outbreak, which has been linked to raw oysters harvested from El Cardon estuary in Baja California Sur. At least four people outside California have become ill after eating the oysters — one each in Illinois, New Hampshire, Nevada and Alaska — the organization said Friday.
The outbreak was first reported May 3 in California after state Department of Public Health officials said 12 people fell ill in February, March and April. The sickened people had eaten raw oysters at restaurants in Los Angeles, Orange, Santa Barbara and San Diego counties. Two people were hospitalized.
"Shellfish authorities in Mexico have been notified about the outbreak and are investigating," the California Department of Public Health reported.
Tests on eight of the individuals revealed they had several pathogens in their systems that caused infections. The pathogens can cause symptoms like bloody diarrhea, stomach cramps, nausea, vomiting and fever, according to the CDC.
Health officials advised the public not to eat raw fish or undercooked shellfish, noting that steaming was not sufficient to kill all pathogens.
alejandra.reyesvelarde@latimes.com
Twitter: @r_valejandra
---
Get breaking news, investigations, analysis and more signature journalism from the Los Angeles Times in your inbox.
You may occasionally receive promotional content from the Los Angeles Times.