Convicting a police officer in an on-duty shooting is an uphill climb
If the Los Angeles County district attorney's office agrees to Los Angeles Police Chief Charlie Beck's request for criminal charges against an officer who shot and killed a homeless man in Venice last year, it would set the stage for an extremely rare kind of case in California, that of a police officer charged in an on-duty shooting.
Despite California's sheer size, officers rarely face charges for on-duty shootings, according to Phillip M. Stinson, an associate professor of criminal justice at Bowling Green State in Ohio who is tracking murder or manslaughter charges against officers nationwide.
From 2005-15, only one California officer was charged with murder or manslaughter in connection with an on-duty shooting, said Stinson. Nationally, 65 officers were charged with murder or manslaughter in connection with their role in on-duty shootings in that time frame, Stinson said.
Last year saw a noticeable spike in the frequency of such serious charges across the country, he said.
Eighteen officers were charged in 2015 with murder or manslaughter for an on-duty shooting, according to Stinson's data. From 2011-14, just 16 officers faced similar charges.
Stinson said it's too early to tell if there is a link between increased national scrutiny of police actions and an uptick in the number of murder or manslaughter charges filed against officers.
California prosecutors who have brought such cases in the last few decades have sometimes struggled to win convictions.
Here are how some high-profile California cases turned out:
Johannes Mehserle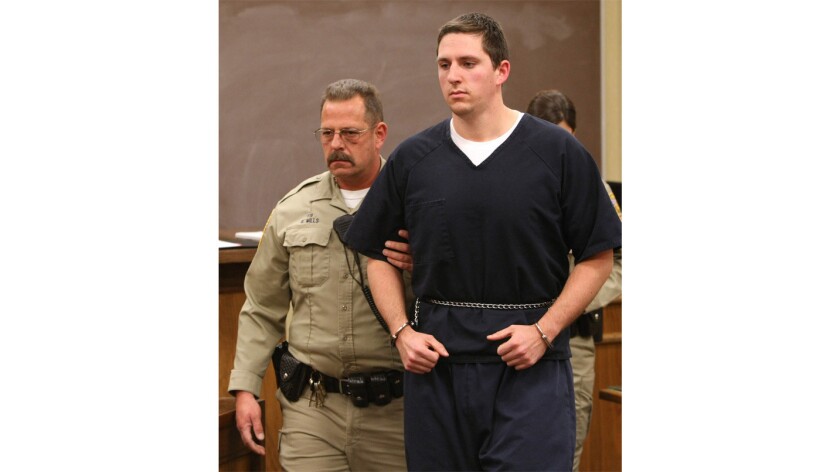 A Los Angeles jury rejected a murder charge against a Bay Area transit officer who shot an unarmed man on a train station platform, but found him guilty of involuntary manslaughter.
The killing of Oscar Grant III was captured on video by transit riders who witnessed the shooting.
The officer, Johannes Mehserle, testified that the shooting was an accident when he mistakenly drew his pistol instead of a Taser. Mehserle was sentenced to two years behind bars and served about a year. The killing sparked protests and later inspired the film "Fruitvale Station."
Ivory John Webb Jr.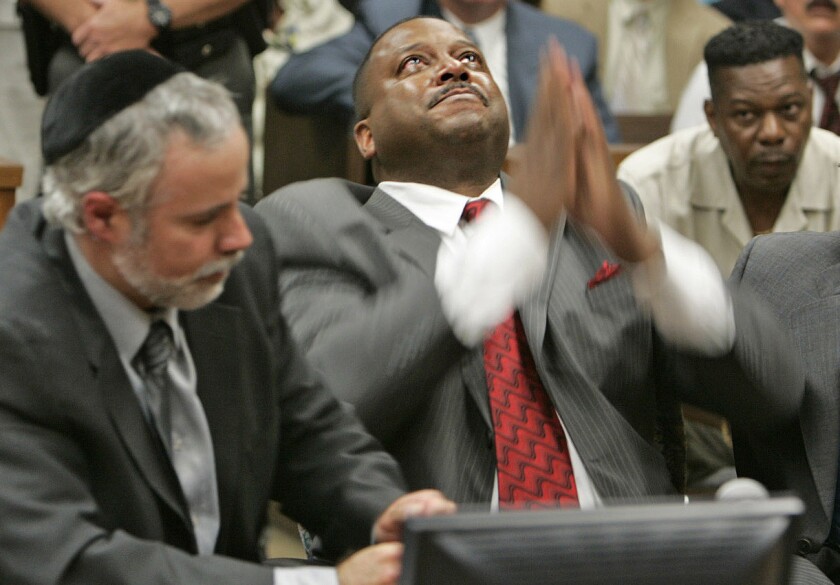 In 2007, a San Bernardino County jury acquitted Ivory John Webb Jr. in the shooting of an off-duty Air Force police officer.
A video recording of the 2006 shooting, filmed by a bystander, showed the San Bernardino County sheriff's deputy firing after apparently ordering Elio Carrion to "get up" from a sprawled position on the ground. Webb's attorneys argued that the deputy fired in self-defense when he saw Carrion reaching into his jacket, possibly for a weapon, and then rise from the ground.
Webb was found not guilty of attempted voluntary manslaughter and assault with a firearm, charges that could have put him in prison for more than 18 years if convicted.
Join the conversation on Facebook >>
Ronald Orosco
The last LAPD officer prosecuted for an on-duty shooting was charged in September 2000 after wounding an unarmed motorist in the back during a dispute over a traffic citation. The victim, a retired aerospace worker, survived but a bullet lodged near his spine.
Ronald Orosco pleaded no contest to a felony charge of shooting into an occupied vehicle and was sentenced to five years in prison.
Douglas J. Iversen
In the 1990s, the Los Angeles County District Attorney's office failed to win a conviction against LAPD Officer Douglas J. Iversen in the shooting of an unarmed tow truck driver who was driving away from a southwest Los Angeles gas station.
Two separate juries deadlocked on the charges before a judge dismissed the case in 1995.
Robert Armstrong
In 1983, Los Angeles County Sheriff's Deputy Robert Armstrong was charged with shooting a pregnant woman and her fetus during an illegal raid. She survived but her fetus did not.
A jury convicted him of second-degree murder, but a judge reduced the conviction, and — despite the fact that Armstrong had disguised his identity as a police officer and set up the confrontation with a false call to police — sentenced him to a year in jail. An appeals court later reinstated the murder verdict, but allowed the one-year sentence to stand.
For more cops and courts news, follow @jackfleonard and @JamesQueallyLAT.
ALSO
Maryland court postpones trial of Baltimore officer charged in Freddie Gray's death
Berkeley BART track workers make grisly discovery
How an anonymous blogger stands out on California water policy
---
The stories shaping California
Get up to speed with our Essential California newsletter, sent six days a week.
You may occasionally receive promotional content from the Los Angeles Times.