Live Nation sued in death of woman, 19, who went to Hard Summer rave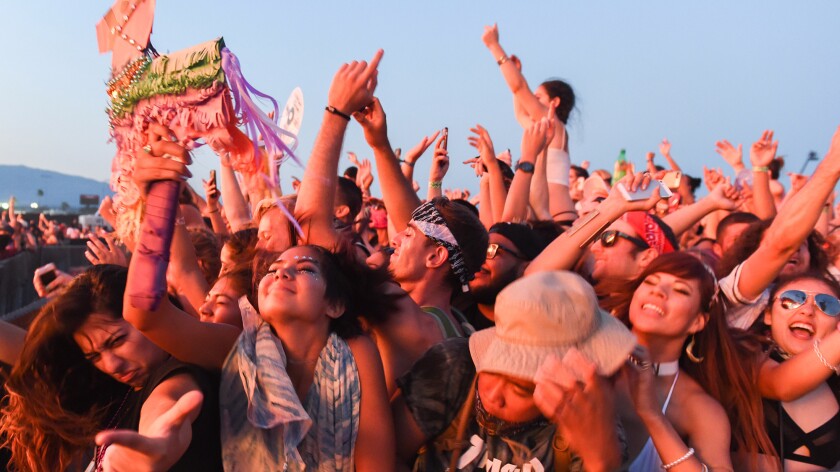 Concert promoter Live Nation has been sued for negligence and wrongful death by the mother of a 19-year-old woman who died after attending a rave at a Los Angeles County park two years ago.
Emily Michelle Tran was pronounced dead at a South El Monte hospital after she was transported from the Hard Summer rave in August 2014 at the Whittier Narrows Recreation Area. The coroner said she died of acute intoxication from Ecstasy.
Filed earlier this month in Los Angeles County Superior Court, the lawsuit said that the Beverly Hills company knew, or should have known, that raves like Hard Summer encourage the possession, distribution and consumption of illegal drugs like Ecstasy.
By failing to staff the event with enough security to discourage use of drugs, Live Nation breached its duty to keep its attendees safe, the lawsuit said.
The suit accused Live Nation of being "negligent, careless and reckless," and having failed to provide adequate security and medical services. It also alleged that the company "knowingly oversold the event and created an atmosphere that was overattended, overcrowded and dangerous."
The lawsuit also charged that Tran's transport to the hospital was "negligently delayed."
"They turned a blind eye to the known risks in order to capitalize on teenagers and young adults, who believed they were attending a safe party environment properly staffed with adequate security services and emergency personnel," said the lawsuit, filed by lawyer Arthur G. Lesmez on behalf of Tran's mother, Julie, a resident of Anaheim.
The suit asked for punitive damages against Live Nation "in order to set an example of it, and to dissuade it from future reckless and illegal conduct."
Hard Summer did not return to Whittier Narrows Recreation Area in 2015. Its subsequent events have attracted scrutiny.
Hard Summer's 2015 event at the Los Angeles County Fairgrounds in Pomona ended with two college students being rushed from the venue to hospitals, where they died of drug overdoses. The parents of one of those attendees, Cal State Channel Islands student Katie Dix, has also filed suit.
The 2016 edition of Hard Summer on the last weekend of July, held at the Auto Club Speedway in an unincorporated part of San Bernardino County near Fontana, ended with three rave-goers sent to hospitals, where they were later pronounced dead. Causes of death have not yet been released for those three.
Also named as a defendant was Staff Pro, a Huntington Beach company that provides staffing for large events. Staff Pro is a division of U.S. Security Associates, one of the nation's largest security companies, which is based in Georgia.
Representatives of Live Nation and Staff Pro declined to comment.
Twitter: @ronlin
To read the article in Spanish, clic here.
ALSO
Hearst Castle remains closed as crews battle Chimney fire
Two Cal State Fullerton students stabbed near fraternity house
Video shows LAPD officer kicking and punching in controversial South L.A. arrest
---
The stories shaping California
Get up to speed with our Essential California newsletter, sent six days a week.
You may occasionally receive promotional content from the Los Angeles Times.