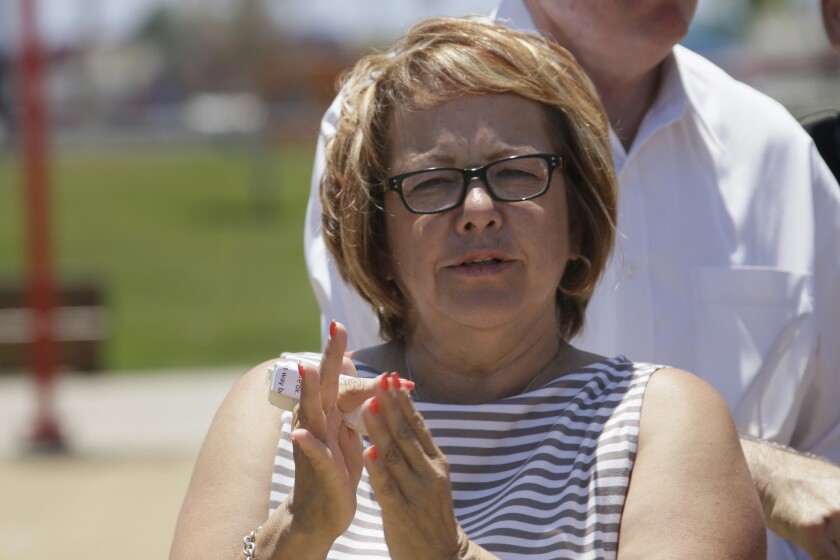 Leaders of hundreds of labor union locals voted Monday to name Rusty Hicks to replace Maria Elena Durazo as the leader of the powerful Los Angeles County Federation of Labor.
The unanimous vote by delegates elevates Hicks from his post as the organization's top political organizer to the office of executive secretary treasurer of the umbrella entity that represents 600,000 workers.
Durazo, 61, announced last month that she was stepping down to take a national union job promoting civil rights and campaigning for immigration reform. Political director Hicks, 34, had been rumored to be her chosen successor and his was the only name placed in nomination Monday.
The county labor federation arguably reached the peak of its influence during Durazo's tenure. It helped elect candidates to the Los Angeles City Council and Board of Supervisors, pushed up wages and organized previously unrepresented groups of workers, such as car washers.
Hicks has been the driving force behind the federation's political campaigns — raising substantial war chests and deploying a get-out-the-vote apparatus feared by opposing candidates.
Hicks is a member of the U.S. Naval Reserve who deployed to Afghanistan in 2012-13. He has less experience organizing workers than Durazo, who began her career leading walkouts by maids and janitors and directing a strike by USC cafeteria workers.
Twitter: @latimesrainey
---