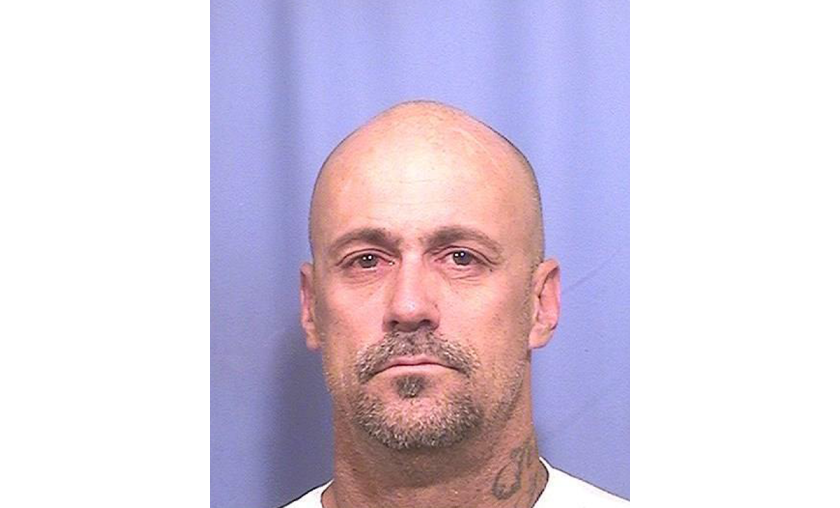 An inmate who walked away from a community halfway house in the Rampart Area early this week was taken into custody Wednesday, according to California Department of Corrections and Rehabilitation.
Jeffrey Scott Pine, 47, was apprehended at 6 p.m. in Downey by agents from the Department of Corrections' Special Service Unit, a 40-person division that handles major criminal investigations and escaped prisoner cases statewide.
Pine was reported to have walked away from the Los Angeles County Male Community Reentry Program (MCRP) located at 6th Street and Alvarado around 1:30 p.m. Monday. He is the second inmate to have exited a Los Angeles MCRP in less than a week. Sarkis Akopyan, who walked away from the South Grand Avenue facility on Aug. 12, was taken into custody the following day in Glendale.
Both escaped inmates were apprehended without incident and transported to the California Institution for Men in Chino.
At least nine offenders have walked away from the two L.A. facilities this year. During that time, at least 12 other inmates have left conservation camps and reentry facilities throughout the state, according to news releases.
The Department of Corrections has increased the number of reentry programs to help inmates transition back into their communities, the department's Krissi Khokhobashvili said. The South Grand Avenue facility opened in May, and the 6th Street facility opened in April of 2015.
"The walkaways are going to get more attention," Khokhobashvili said, "but the vast majority of the people in these facilities are working hard to get home and trying not to make mistakes again."
Pine was serving a three-year sentence for false impersonation and was scheduled to be released on probation in October. The circumstances of his escape are still being investigated, but he could face additional jail time.
"Look at how close he was to going home," Khokhobashvili said. "That's likely not going to happen anymore."
The 6th Street reentry facility houses about 150 men and has limited security. Some inmates are allowed to come and go for work or school. Pine walked away from the facility Monday and removed his GPS tracking device, which sent an alert to authorities.
"Any time anyone walks away from one of our facilities, we don't consider it ordinary," Khokhobashvili said. "Each time, we look at how it happened, why it happened and if there's anything that needs to be changed in terms of protocol or communication."
---