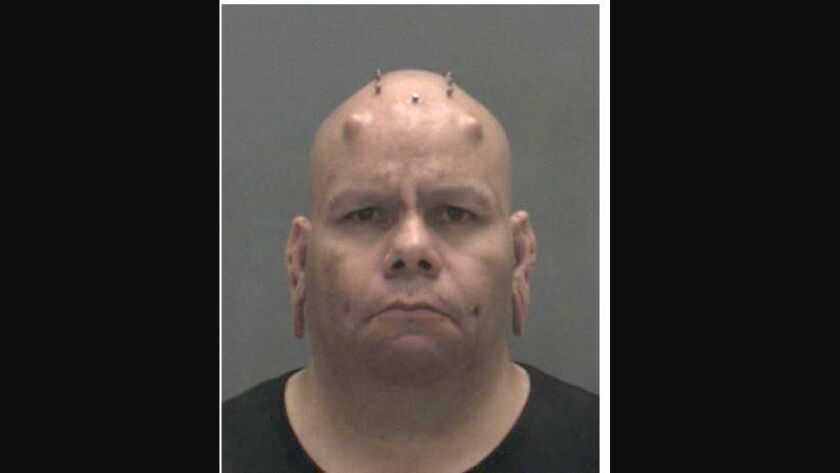 A Hesperia man was charged this week after prosecutors said he arranged a meeting with a minor for lewd purposes, the San Bernardino County district attorney's office said.
Arturo Alfredo Martinez, 42, a registered sex offender, was arrested Jan. 10 after the San Bernardino County Sheriff's Department received several reports — including one from a 17-year-old girl — that he had tried to lure women to his home under false pretenses.
Prosecutors said Martinez posted online ads for babysitting and cleaning, taxi and real estate services for the areas of Adelanto, Apple Valley, Hesperia, Phelan and Victorville. In phone conversations with women who responded to the ads, he changed his voice to sound like a woman, according to the district attorney's office.
A felony complaint alleges that Martinez arranged to meet with a minor, identified as Molly F, on Dec. 11 with the intent of exposing himself to her and engaging in lewd and lascivious behavior.
Martinez was previously convicted on indecent exposure charges, according to court records.
alejandra.reyesvelarde@latimes.com
Twitter: @r_valejandra
---