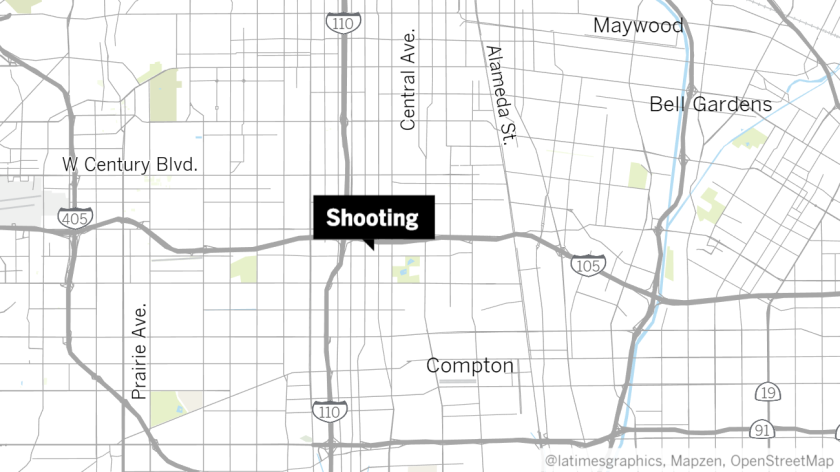 Five people were hit by gunfire in an apparent gang-related shooting Saturday in South Los Angeles, police said.
The shootings occurred about 5:50 p.m. in the 200 block of East 119th Street, just south of the 105 Freeway, said Los Angeles police Lt. Ray Garvin.
"The shooting appeared to be gang-related,'' Garvin said.
"All five people, some of whom were critically wounded, were transported to a hospital for treatment," said Brian Humphrey, a spokesman for the Los Angeles Fire Department.
Garvin said investigators are "at the hospital and we are still trying to put together the details of what happened.''
No suspect information was immediately available, he said.
---