Judge who sentenced Stanford swimmer to six months in jail for sexual assault faces recall vote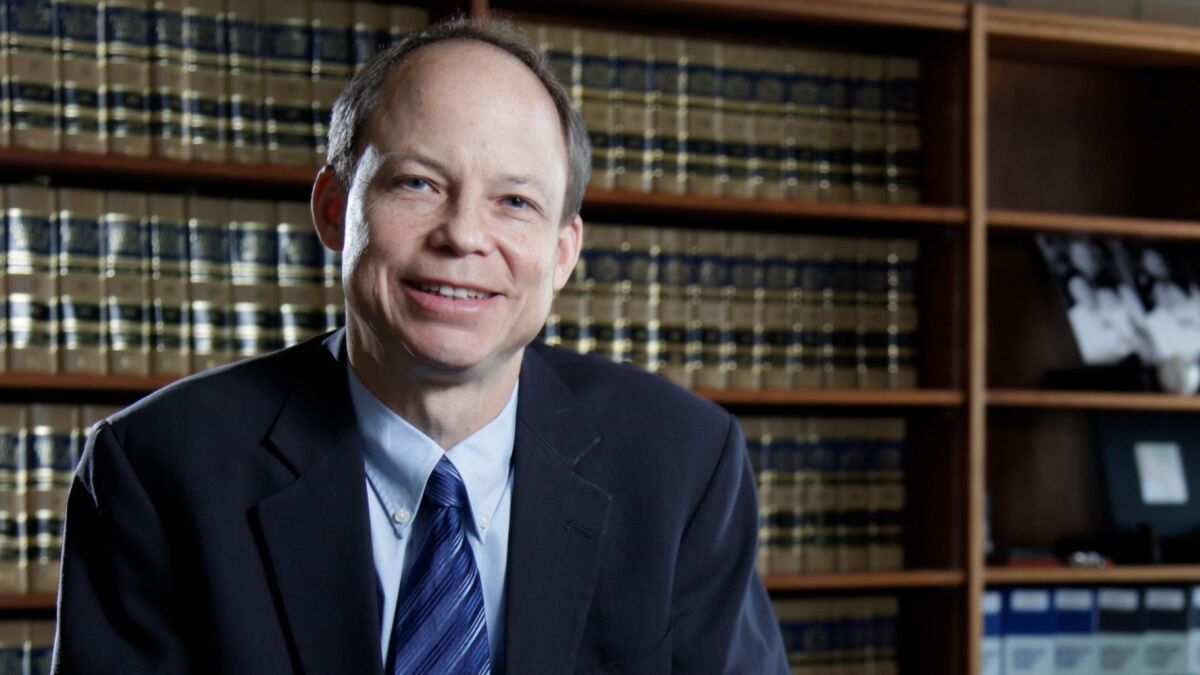 The Santa Clara County judge who sentenced a former Stanford University swimmer to six months in jail for sexually assaulting a woman after a fraternity party will be up for a recall vote later this year, the Registrar of Voters announced on Tuesday.
Though only a fraction of the 94,539 signatures submitted in a recall petition on Jan. 11 were counted, officials found more than enough for the measure to qualify Judge Aaron Persky's recall for a countywide vote, officials said.
In March 2016, Brock Turner, a three-time All-American high school swimmer, was found guilty of sexually assaulting "Emily Doe" after a fraternity party.
The college athlete was facing a maximum sentence of 14 years in prison for the January 2015 assault.
Prosecutors asked Persky to sentence him to six years in prison. Turner's chief probation officer recommended a sentence of county jail, three years of probation and sex offender treatment, according to her probation report.
Persky ultimately sentenced the then-20-year-old Turner to six months in county jail and three years' probation, stating that a harsher penalty would have a "severe impact." Because of California's felony sentencing realignment, Turner served only half of the sentence.
Critics slammed the sentence for being too lenient, and an effort to recall Persky from the bench was launched.
"We are extremely grateful to the thousands of volunteers who worked so hard to qualify this recall and to the nearly 100,000 Santa Clara County voters who signed the petition," Recall Persky Campaign Chair Michele Dauber said in a statement.
"Emily Doe wrote that when she learned that Judge Persky sentenced Brock Turner to only six months in jail, she was 'struck silent.' But today the voters of Santa Clara County have spoken loud and clear. This historic campaign is part of a national social movement to end impunity for athletes and other privileged perpetrators of sexual assault and violence against women."
Although Persky was cleared of misconduct by the California Commission on Judicial Performance, the sentence sparked outrage nationwide.
Persky later was moved to a civil court in San Jose to reduce courtroom distraction after the Turner case.
After Persky's controversial ruling, lawmakers passed legislation in California last year that expanded the definition of rape and increased penalties for offenders who assault unconscious victims.
After the recall signature-gathering campaign launched, Persky filed a statement with the county saying that it's his job to consider lighter sentences for first offenders and that he cannot allow public opinion to factor into his decisions.
"California law requires every judge to consider rehabilitation and probation for first-time offenders," Persky wrote in the statement.
The statement makes no direct reference to Brock Turner. It cited a review of Persky's rulings by the Associated Press that found that he followed the recommendations of the parole board in every similar case, suggesting that Turner did not receive special treatment for his status as a white collegiate athlete, as many critics have suggested.
"As a judge, my role is to consider both sides," Persky said in the statement. "It's not always popular, but it's the law and I took an oath to follow it without regard to public opinion or my opinions as a former prosecutor."
The Santa Clara County Board of Supervisors has 14 days from its Feb. 6 meeting to determine when a recall vote should take place. The Registrar of Voters is recommending the vote be placed on the statewide primary election ballot on June 5.
Santa Clara County has about 800,000 registered voters. In the 2016 presidential primary election, 54% of those eligible voted. In the 2014 statewide primary, when presidential candidates were not on the ballot, the total was about 33%.
For breaking California news, follow @JosephSerna on Twitter.
The stories shaping California
Get up to speed with our Essential California newsletter, sent six days a week.
You may occasionally receive promotional content from the Los Angeles Times.