Long Beach man arrested in Aliso Viejo explosion that claimed ex-girlfriend's life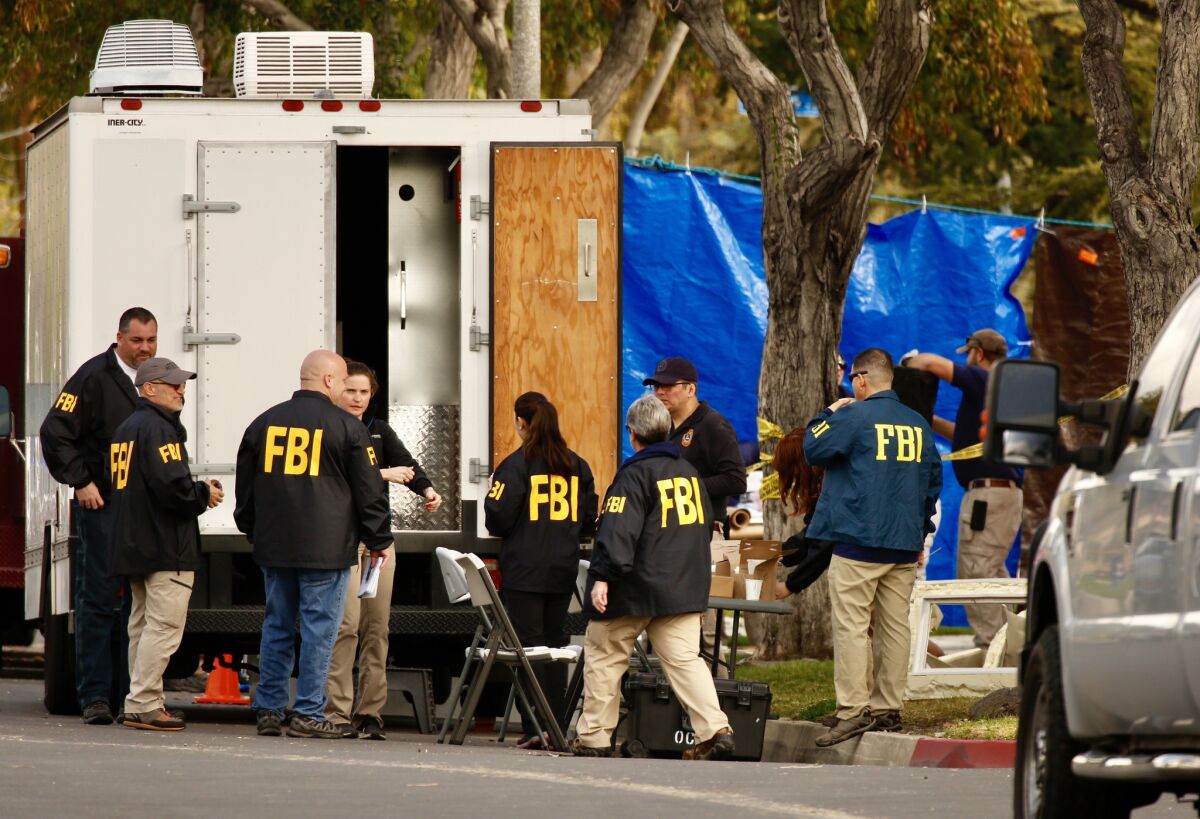 A 59-year-old Long Beach man has been arrested in connection with a fatal blast at an Aliso Viejo day spa that claimed the life of his ex-girlfriend and business partner last year, authorities said.
Stephen Beal, was taken into custody without incident near an ATM machine in Long Beach on Sunday morning, according to Laura Eimiller, a spokeswoman for the FBI's Los Angeles field office. The FBI and U.S. attorney's office are expected to hold a news conference in Orange County to discuss the arrest and possible new charges on Monday morning, Eimiller said.
Eimiller said Beal's arrest was "in connection with the Aliso Viejo explosion," but could not comment on the exact crime he was suspected of.
Beal had been a person of interest since a cardboard package exploded at the Magyar Kozmetika spa on May 15, 2018, killing 48-year-old Ildiko Krajnyak. The blast was so powerful that it tore open the ceiling and buckled the floor of the building. Witnesses saw body parts fly into the parking lot.
Federal investigators immediately locked onto Beal, who had begun dating Krajnyak in 2016. The two went on several international vacations before going into business together and opening the day spa, but the relationship collapsed two or three months before the explosion. Beal and Krajnyak had agreed to continue as business partners, and court records show he had been paying half the spa's operating costs as well as $1,500 in monthly rent.
During a search of Beal's Long Beach home last May, federal investigators said they found two complete improvised explosive devices, two cardboard tubes, batteries, a 9-volt battery connector, 130 pounds of explosives and precursors, two handguns and a shotgun.
Beal had been charged with one count of possessing an unregistered destructive device at the time, but he was never charged in connection with the fatal explosion. At the time, he told investigators that he built model rockets, according to an affidavit filed in federal court last year.
When asked by investigators about one of the devices found during the search, Beal identified the device as a smoke detonator that releases smoke during flight so a rocket would stay visible. When showed photographs of the two pipe IEDs, Beal initially said he didn't recognize them. But he later explained exactly where they were found. The affidavit said the devices were "not consistent with that of a model rocket."
The destructive-device charge was dropped less than two weeks after Krajnyak's death.
Beal's wife, Christine, died in 2008. The Los Angeles County coroner's office listed the manner of her death as "undetermined," but pointed to pancreatitis, electrolyte imbalance and chronic lead intoxication as factors. She was 48. Court records show Beal filed a claim to obtain a $21,225 payout from his Christine's life insurance policy, which was denied at least once. It's unclear if Beal's claim was ever processed, though court records show he declared bankruptcy in 2009.
After the Aliso Viejo explosion, the Long Beach Police Department said it was reviewing Christine's death, according to a report in the Press Telegram. Calls to a Long Beach police spokeswoman seeking additional information were not returned Sunday, though Eimiller said Beal's arrest Sunday had no connection to his wife's 2008 death.
Follow @JamesQueallyLAT for crime and police news in California.
---
The stories shaping California
Get up to speed with our Essential California newsletter, sent six days a week.
You may occasionally receive promotional content from the Los Angeles Times.