Mendocino County teen girl dies of burns from Redwood Valley fire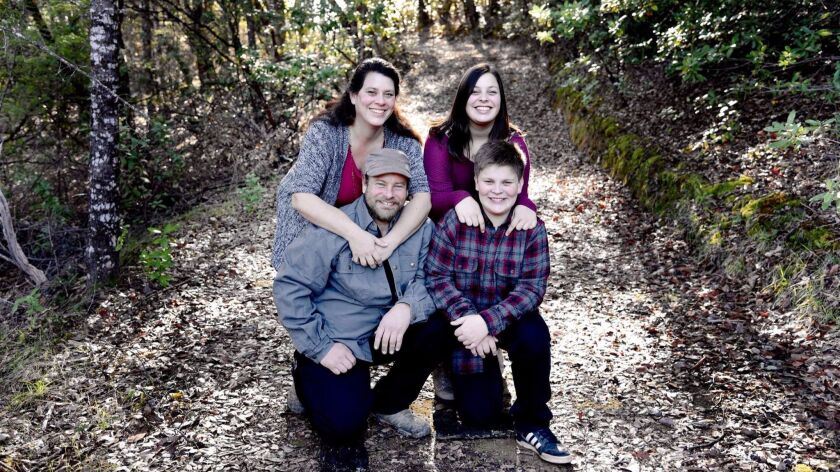 Kressa Shepherd, the Mendocino County 17-year-old who was severely burned when she and her family fled a wildfire three weeks ago, has died in a Sacramento area hospital.
The teen was found to be brain dead after a CT scan Sunday, said Mindi Ramos, the girl's aunt. Ramos has been chronicling the condition of Kressa and her parents, Jon and Sara Shepherd, in a blog, which also seeks donations for the family.
Kressa Shepherd is the 43rd victim of the wildfires in Northern California.
Kressa's 14-year-old brother, Kai, burned to death as the family fled their mountainside home in Redwood Valley northeast of Ukiah as flames came racing through the woods on Oct. 9.
The family was forced to flee on foot after their cars caught fire that morning.
Kai burned to death yards from his home. Sara and Kressa collapsed to the ground and were found severely burned hours later by a neighbor. Jon also collapsed and was found closer to the main road that led to their house.
The trio's recovery had been agonizing. Both Sara and Kressa were burned over 60% of their bodies. Jon suffered burns over 45% of his body.
Doctors removed both of Kressa's legs below the knee. She also suffered cardiac arrest two weeks ago.
Ramos wrote that Sara was "very lucid" Thursday and that Jon's level of lucidity is "just behind" his wife's.
"She focuses on our faces and continues to nod yes or no and communicate with us," Ramos wrote.
"It is reported that he was happy to see his visitors, but also that he has been combative," Ramos wrote. "Anyone that knows Jon, knows this is good news - because that is him for sure! It is so great to see bits of their personalities coming through. Jon is not yet talking and as far as we know has not inquired about the fire or family."
Throughout the process Ramos has held out hope.
"Kressa Jean is our warrior goddess; the strongest being I've ever known. She endured another life-saving surgery today that took both her legs below the knee," she wrote on Oct. 12. "While this is another tragic turn, we are grateful her life was spared. If anyone can thrive after a tragedy like this, it's Kressa Jean. Keep praying."
"This will be long fight, the logistics of which change daily, sometimes hourly. We need your sustained strength, love, and support," she wrote on Oct. 19.
Thursday she wrote that doctors took Kressa off some blood pressure medications, her paralytic medication and another pain medication to "see what level of responsiveness they can get."
"Jon, Sara, and Kressa seem to be getting stronger daily," she wrote then.
On Sunday, it appeared that Kressa was not in pain. When doctors completed a CT scan "it showed that her brain had been dead for some time."
"There was nothing the doctors could do," Ramos wrote. "She is no longer in any pain and is with Kai now. Please continue to pray for strength to get through the loss of this precious soul."
Kressa was a junior at Ukiah High School and a talented artist, her aunt told The Times.
ALSO
Mother and daughter were holding hands when truck slammed into them. What happened next was shocking
Inflatable dams and a water wheel: Latest plan to revitalize the L.A. River
California's Senate culture doesn't encourage women to file complaints. Here's how that could change
---
UPDATES:
2:05 p.m.: This article has been updated with staff reporting throughout.
The article was originally published at 8:10 a.m.
---
For reporting and exclusive analysis from bureau chief John Myers, get our California Politics newsletter.
You may occasionally receive promotional content from the Los Angeles Times.