'Juicy' air brings sticky heat and a chance of thunderstorms to Los Angeles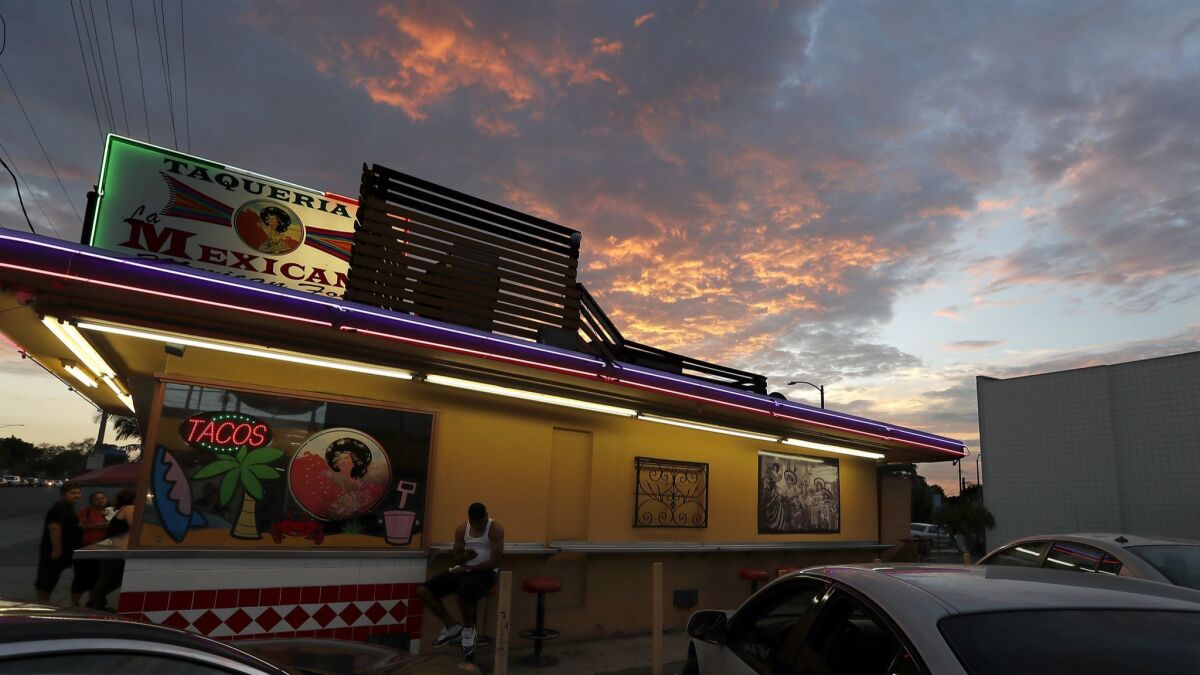 A series of humid, desert-born thunderstorms arrived in Los Angeles County early Wednesday, bringing the possibility of rain to Southern California's burn scars along with a slight chance of flash flooding, the National Weather Service said.
By 6 a.m. the storms had brought rain to Chino and were expected to soak Whittier and Diamond Bar, before reaching South L.A. and then the coast somewhere between Long Beach and Los Angeles International Airport in the afternoon, said meteorologist Curt Kaplan.
"The air is really juicy today," Kaplan said, adding that it's expected to be muggy through Thursday.
Thunderstorms could emerge along the coast Wednesday morning before dissipating, then reappearing in the afternoon above inland valleys and the San Gabriel Mountain foothills, Kaplan said.
Burn scars could get soaked, but the system is moving so fast there's only a slight chance of a flash flood.
The monsoon-like weather will continue through Thursday before flowing out of the region, Kaplan said.
For summer, such a weather system is relatively rare, Kaplan said.
Usually, on-shore winds and Southern California's topography are enough to steer these muggy storms north toward the mountains and high desert, rather than toward the coast. But high-altitude winds blowing east to west have given this system a boost, sending the monsoonal moisture right over the southern L.A. basin, Kaplan said.
Random spots from the eastern San Gabriel Valley all to the way to LAX could see a quick downpour, light drizzle, lightning or absolutely nothing at all on Wednesday, Kaplan said.
When the afternoon bakes into the atmosphere, it will likely burn away the moisture in the basin while at the same time fueling potential thunderstorms in the San Gabriel Mountain foothills and inland valleys again, he said.
For breaking California news, follow @JosephSerna on Twitter.
---
The stories shaping California
Get up to speed with our Essential California newsletter, sent six days a week.
You may occasionally receive promotional content from the Los Angeles Times.