Transit officials find $42.6 million that fell 'through the cracks'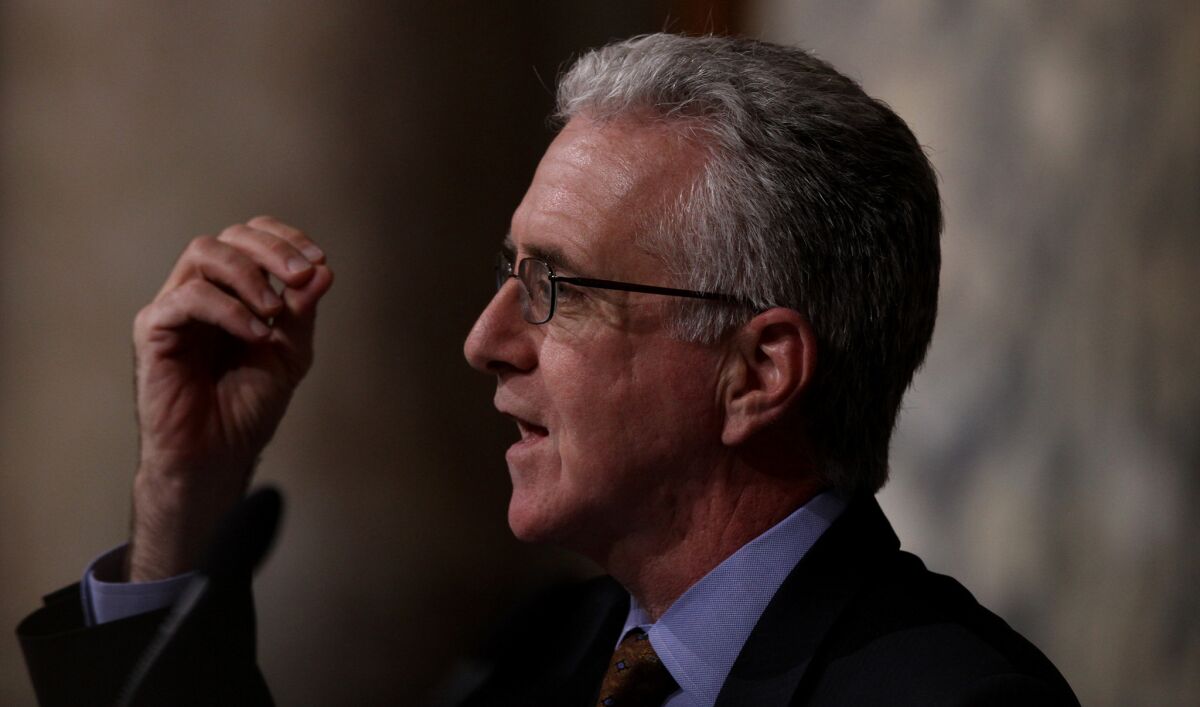 Los Angeles' transportation department has identified a $42.6-million accumulation of cash that should have been paid to the city's general fund over a 17-year period, officials said Wednesday.
The money was allocated by city officials over the years to help fund costs of various projects. It should have been returned as federal, state and other grants arrived, according to Department of Transportation General Manager Jaime de la Vega.
But from 1995 to 2011, the funds were only returned to the city's general fund twice, according to a City Council memo. The money grew in a fund that was not audited or examined.
"[That] is a lot to fall through the cracks," Councilman Paul Krekorian said at a budget and finance committee meeting Wednesday. "I continue to be absolutely perplexed as to how this can happen in the second-biggest city in the country."
The $42.6 million would have added a few million dollars a year to the city fund that pays for police, fire and other basic services.
City Controller Wendy Greuel, who is running for mayor, said her office is in the process of auditing about 600 special funds and grant funds in the city but had not looked at the transportation grant fund.
The nearly $43 million fronted by the city was used to cover non-salary costs for city employees, including healthcare and pension benefits, de la Vega said. The reimbursement has been included as a lump sum in the proposed general fund budget for the fiscal year starting in July. Going forward, the city will receive at least $1.5 million most years in reimbursements, the council memo said.
In 2011, the Transportation Department realized the grant fund had a balance of $193 million — about four times as much as recommended, de la Vega said. That kicked off an accounting investigation into 11,000 transactions over the fund's 17-year existence.
"We are glad the money's there now, but it should have gone toward public services during the toughest years of the recession," said Ian Thompson , a spokesman for SEIU Local 721, a labor union that represents 10,000 city workers. "It should have helped save jobs when hundreds of city workers got laid off."
During two fiscal years in the early 2000s, the department reimbursed the city for some costs. The city's budget office says it does not know why. The report is incomplete, they said, because senior officials who managed the budget during those years have retired or resigned.
During a finance and budget committee hearing Wednesday, Krekorian told de la Vega and city administrative officer Miguel Santana he was worried other funds may have had similar problems.
"It's nice to get the one-time money," Krekorian said, "but it should never have happened in the first place."
Times staff writer Catherine Saillant contributed to this report.
ALSO:
L.A. City Council to consider more budget cuts
California parks department discovers $54-million surplus
---
The stories shaping California
Get up to speed with our Essential California newsletter, sent six days a week.
You may occasionally receive promotional content from the Los Angeles Times.