LAX shooting: Moment of silence planned for slain TSA agent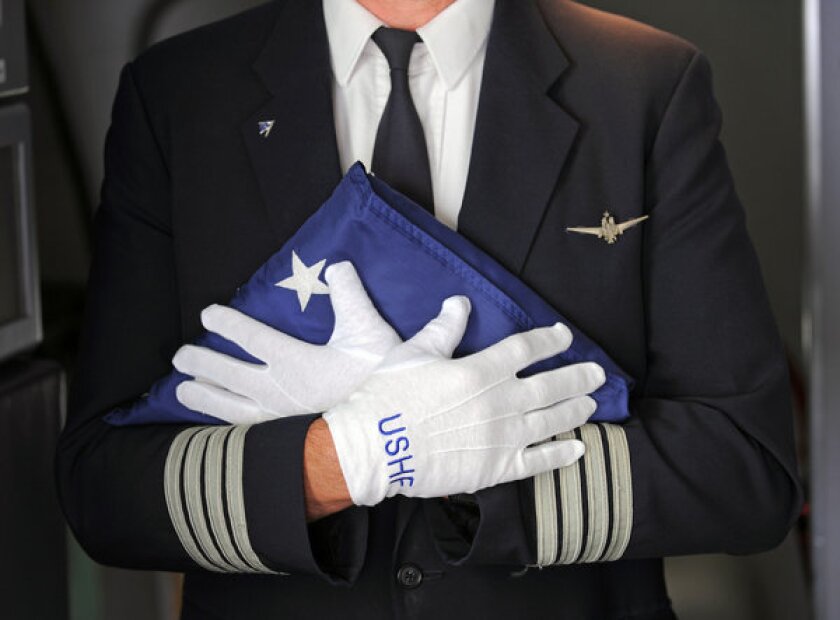 The Transportation Security Administration and airports nationwide will observe a moment of silence at 9:20 a.m. Friday in honor of Gerardo I. Hernandez, the screener who was killed in the line of duty during last week's shooting at Los Angeles International Airport.
TSA checkpoint operations will briefly pause to observe the moment of silence, which was the approximate time on Friday that Hernandez was shot.
The moment of silence comes two days after police and emergency vehicles made a slow two laps around LAX to honor Hernandez, 39, who was the first TSA agent killed in the line of duty.
The motorcade honoring the father of two was part of a brief ceremony marking the arrival of a special U.S. flag expected to be used at his funeral.
An honor guard and bagpipers escorted the flag to the curb outside Terminal 4, where it was placed inside a police patrol car near the front of the motorcade. The motorcade then looped the top level of the airport -- TSA agents lining the curb -- before heading down to the lower level.
Hernandez was fatally wounded after a gunman opened fire in LAX's Terminal 3 last Friday. The shooting suspect, identified as Paul Anthony Ciancia, 23, apparently targeted TSA workers as he moved through a security checkpoint and into the terminal, authorities said.
Ciancia wrote in a signed note that he wanted to kill TSA agents and "instill fear in their traitorous minds," authorities said.
Ciancia, who was wounded by airport police as he was taken into custody, remained hospitalized Wednesday. Federal prosecutors have charged him with the murder of a federal officer in Hernandez's death, along with the commission of violence at an airport.
On Saturday, Hernandez's wife told reporters she was "truly devastated" by her husband's death. TSA Administrator John Pistole, who also appeared outside the Hernandez home, called the incident "a senseless tragedy."
Tony Grigsby, 36 -- one of two other TSA agents wounded in the shooting -- told reporters his slain colleague was "very, very dear to me."
"Only now has it hit me that I will never see him again," Grigsby said outside his South L.A. home on Monday. He paused. "He was a wonderful person and a friend and I will miss him."
ALSO:
'Arab' high school mascot criticized for ethnic stereotyping
Arrest made in slaying of discount store clerk, mother of five
Teen kidnapped and tortured with Samurai swords; 2 men arrested
Twitter: @josephserna
Twitter: @katemather | Google+
---