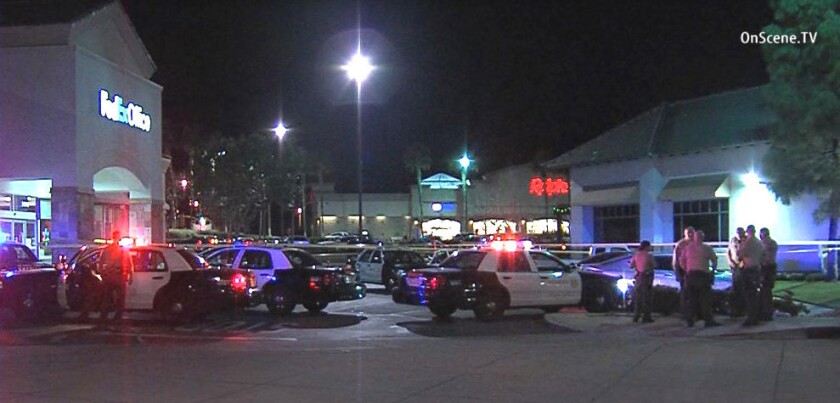 A husband and wife were found shot to death Sunday night in a Santa Clarita Valley shopping center parking lot in what detectives called an apparent murder-suicide, authorities said.
The couple apparently left the FedEx store in the 24900 block of Pico Canyon Road in Stevenson Ranch just before 9 p.m. Sunday when the husband apparently shot his wife and then himself, said Deputy Crystal Hernandez of the Los Angeles County Sheriff's Department.
A firearm was recovered at the location, officials said.
Both people were pronounced dead at the scene. Their names were not immediately released.
The deaths occurred in one of the safest of L.A. County's 270 neighborhoods, according to The Times Homicide Report database. From January 2000 to the present, Stevenson Ranch has seen only one killing: the 2007 fatal stabbing of a 20-year-old man.
Staff writer Nicole Charky contributed to this report.
For breaking news in California, follow @MattHjourno and @NicoleCharky
---