L.A. council members propose taxing landlords who leave homes vacant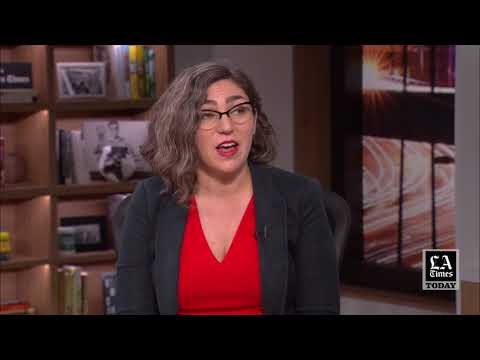 L.A. Times Today airs Monday through Friday at 7 p.m. and 10 p.m. on Spectrum News 1. 
Los Angeles should penalize landlords who keep homes vacant as the city suffers a housing and homelessness crisis, several members of the Los Angeles City Council declared in a proposal unveiled Tuesday.
City Councilmen Mike Bonin, Marqueece Harris-Dawson, Paul Koretz and David Ryu are asking city staffers to come back with options for an "empty homes penalty" or vacancy tax, which would likely have to go before voters for approval. They cited U.S. Census Bureau data estimating that as of two years ago, there were more than 100,000 vacant units across the city.
"In a time when people are sleeping on our streets … we have 111,000 homes in Los Angeles" sitting empty, Bonin said. "We need to take action to put those homes back on the rental market."
Doing so, he and other council members argued, could prod landlords to bring more housing back into use to relieve pressure on the housing market, as well as generate new revenue for affordable and homeless housing.
"This measure simply says: If you want to have a housing unit in this city, while we are in this crisis, and you insist on keeping it vacant, you're going to participate in helping us solve the problem," Harris-Dawson told reporters.
Imposing a penalty on vacant units could also nudge landlords to bring rents down, Harris-Dawson argued. "We have buildings all over the city, some of them very close to where we stand right now, where they're vacant because the price they're asking is inconsistent with what people can pay," he said.
Exactly what a tax would look like, what kind of properties it would cover and how it would be enforced remain to be decided, but Bonin and other council members pointed to other cities around the country and the world that have imposed some kind of penalty for empty homes.
In November, Oakland voters threw their support behind a tax of up to $6,000 per parcel on properties that are "in use" fewer than 50 days annually, which city officials estimated would bring in anywhere from $6.6 million to $10.6 million a year.
In Canada, Vancouver officials credited a similar empty homes penalty — structured as a 1% tax on taxable assessed value — with bringing vacant units back into use in its tight housing market. It has several exemptions, including for homes that are undergoing major renovations or where the principal resident travels or lives out of town for much of the year.
The District of Columbia also imposes higher taxes on vacant and blighted properties, although an audit two years ago found the program had lost out on potential revenue due to mismanagement. And similar taxes have also been employed in some cities in France, where an analysis by a doctoral candidate found they had been responsible for driving down vacancy rates.
The plan was cheered by an alliance of tenant and housing advocates, including the progressive organizing group Ground Game L.A., the Coalition for Economic Survival, the Southern California Assn. of Nonprofit Housing and Abundant Housing, which advocates for building more housing for people of all income levels.
"No single policy will fix this crisis that has been decades in the making," said Chelsea Byers, a board member with Abundant Housing. "And still every unit makes a difference."
Chris Roth of Ground Game L.A. said he had been distressed to see newly built condominiums sitting dark, night after night. "It's just painful to see that kind of disparity, compared to the folks that are sleeping on the streets," Roth said.
The idea of a vacancy tax galled Daniel Yukelson, executive director of the Apartment Assn. of Greater Los Angeles, which advocates for apartment building owners.
Yukelson noted that the L.A. vacancy rate was low and argued that it represented a normal level of churn, "not some owner conspiracy to hold units off market." The only reasons an owner would not rent out habitable units, he argued, was because they were preparing for major construction or a sale.
"Why would any owner want to keep their units vacant — so that they cannot collect rent? … It is just one more example of poorly thought out housing policy that will only cause more property owners to want to exit the business," Yukelson concluded, pointing to several recent initiatives at City Hall, including financial support to help tenants get legal representation and barring landlords from refusing to accept Section 8 vouchers.
The California Apartment Assn. said in a statement Tuesday that "rather than penalizing housing providers, the city should examine its existing fees and regulations and look for ways to encourage and incentivize housing providers to keep their units occupied."
In Vancouver, the vacancy tax has succeeded in raising money, said Thomas Davidoff, director of the University of British Columbia's Center for Urban Economics and Real Estate. Home prices have also come down.
But Davidoff said it is hard to know what role the tax played in lowering prices, because government officials have taken numerous steps to try to make housing more affordable. The effect on rent is also unclear because of a lack of robust data, Davidoff said.
The new proposal, which was seconded by Councilman Mitch O'Farrell, still has to be vetted by the council as a whole, which is supposed to hear back from city staff on options. Housing and planning officials are also supposed to report back on the amount of vacant, habitable housing in Los Angeles.
Bonin told reporters that he would like to get the proposal before voters as soon as March, citing fresh urgency from the recently released numbers from the Greater Los Angeles Homeless Count. The annual point-in-time count showed a 16% increase in the homeless population of Los Angeles this year.
Twitter: @AlpertReyes
Sign up for Essential California for news, features and recommendations from the L.A. Times and beyond in your inbox six days a week.
You may occasionally receive promotional content from the Los Angeles Times.