Mackenzie Lueck: Grieving Utah university will hold vigil for slain nursing student from El Segundo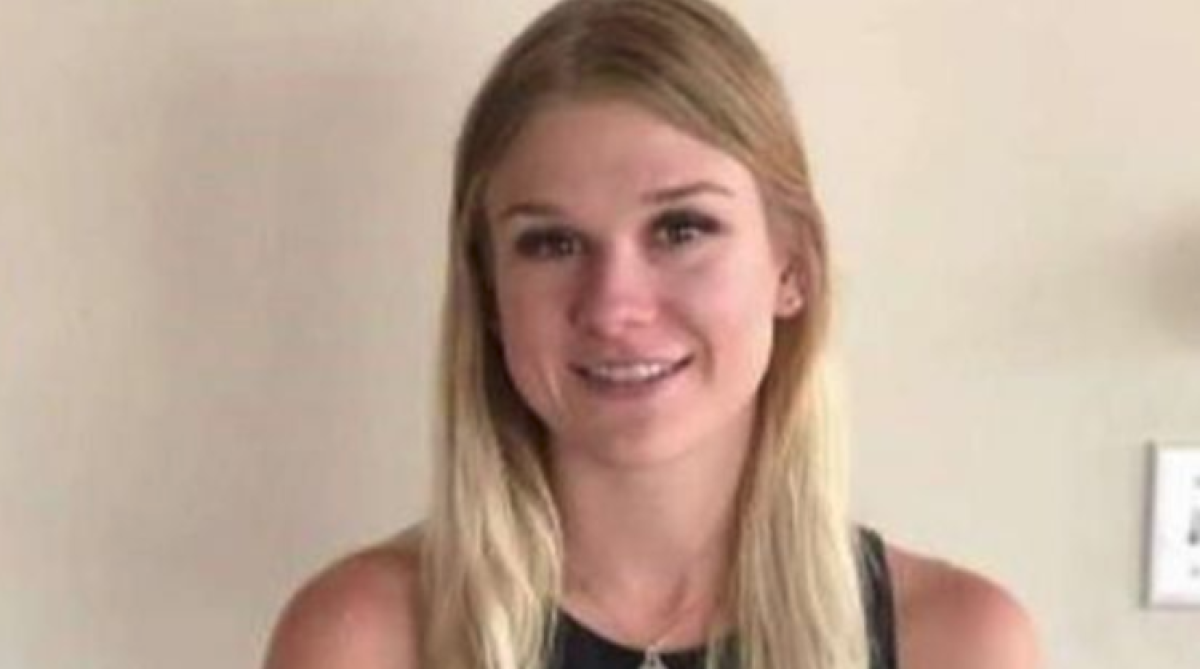 The University of Utah will hold a memorial Monday evening for Mackenzie Lueck, of El Segundo, whose body was found last week.
The kidnapping and killing of Lueck stunned the university and sparked an outpouring of grief and mourning.
Salt Lake City police announced Friday that Ayoola Ajayi, 31, had been booked into jail on suspicion of aggravated murder, kidnapping, obstruction of justice and desecration of a body.
Lueck, a pre-nursing student studying kinesiology, went missing June 17 after arriving at the Salt Lake City airport following her grandmother's funeral in Los Angeles. After leaving the airport, she took a Lyft to a park in North Salt Lake, where she met with Ajayi, authorities say.
It wasn't immediately known when or how Lueck was killed. Police did not provide a possible motive for the slaying.
Ajayi's neighbors told authorities that they saw him burning something using gasoline in his backyard on June 17 and 18. When authorities searched his home, they found a freshly dug area along with human tissue belonging to a woman and some of Lueck's personal items that had been charred, authorities said.
Friends described her as an energetic and caring person who was always there for them.
"I will remember her as a ball of light. That's what she was. A blond bubble of happiness," Michelle Galison, a sorority sister, told KSL-TV. "I'll never forget seeing her face when she became a part of our little family."
"She's like a nurturer," Kennedy Stoner, a sorority sister, told the Salt Lake Tribune. "She's almost a mother to me."
The memorial will take place at 6 p.m. on the university's Union Lawn.
The Lueck family released a statement expressing appreciation for law enforcement's efforts and asking for privacy.
"The Lueck family would like to express their gratitude for the effort put forth by the Salt Lake City Police Department and partnering agencies who assisted, as well as all of the people that provided tips on this case," the statement said.
"They are also grateful to her community, her friends, and people around the nation who have supported this investigation. The family will not be taking any questions and no interviews will be held. Inquiries should be directed to the Salt Lake City Police Department."
---
The stories shaping California
Get up to speed with our Essential California newsletter, sent six days a week.
You may occasionally receive promotional content from the Los Angeles Times.