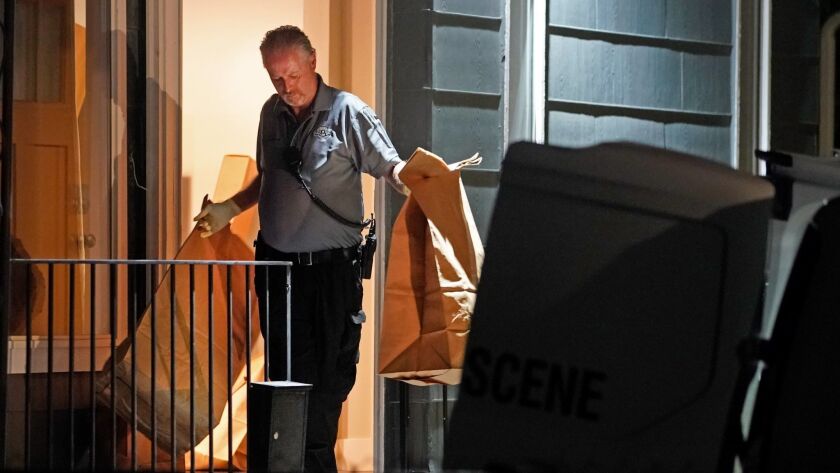 A man who owns a home in a suburb of Salt Lake City that was searched overnight has been identified by police as a person of interest in the disappearance of a 23-year-old college student from El Segundo.
Mackenzie Lueck, a student at the University of Utah, has been missing since June 17 when she arrived at the Salt Lake City Airport after attending her grandmother's funeral in Los Angeles. After leaving the airport, she took a Lyft to a park in North Salt Lake where she was last seen about 3 a.m., according to Salt Lake City police.
Authorities suspect she got into another car at that point. Police cannot confirm the make or model of the car, and the identity of the driver is unknown.
Detectives launched an investigation into her disappearance, which on Wednesday led them to a home in the 500 block of North 1000 West, where they served a search warrant.
A neighbor told the Salt Lake Tribune that the owner lists a portion of the home as a short-term rental on Airbnb.
Over the course of several hours overnight, investigators found multiple pieces of evidence that were being "tested and analyzed," Salt Lake City Police Chief Mike Brown said at a news conference Thursday.
"This will take some time," he said. "We're trying to balance the integrity of the investigation with what we can put out to the public, but we want to reiterate that we need the help of the public in this case."
Brown did not specify what evidence was found. KUTV reported, however, that detectives booked 27 boxes of AR-15 .223 ammunition and a pitchfork into evidence, along with bags of other items.
Investigators also are searching for a mattress and box spring that were previously in the home and recently had been given away. Detectives are urging whoever received those items to contact authorities.
The owner of the home has not been arrested, but police said he was a "person of interest" in the case and had spoken to detectives.
Brown said investigators were examining the case's digital footprint, including computers, cellphones, IP addresses, URLs and texting apps, in the search for Lueck.
A pre-nursing student and a senior at the University of Utah, Lueck is majoring in kinesiology, according to the university.
Brown said he had spoken to Lueck's father, Greg Lueck, a few times over the last several days.
"I can tell you, I can feel his heartache and the pain and suffering in his voice when he spoke," he said. "My commitment to Greg is that we would do everything in our power … to bring Mackenzie home."
City News Service contributed to this report.
---