The case of Frances McDormand's Oscar: Grand theft or publicity stunt gone too far?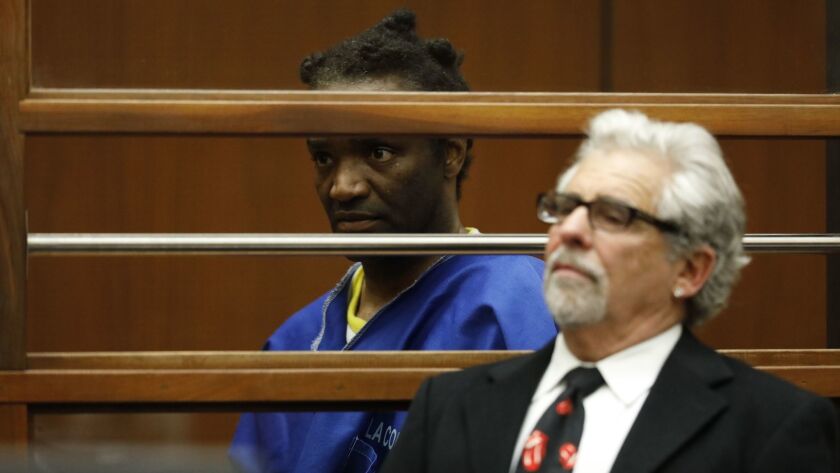 Was the great Oscar caper of 2018 actually just a stunt from a publicity-seeking celebrity wannabe?
That was the question as Terry Bryant faced his first court hearing after picking up Frances McDormand's Oscar statuette at the Governors Ball after the Academy Awards and mugging to the cameras with it.
Bryant's attorney says it was just a stunt from a man known to attend awards parties, rub elbows with the famous and hoist up their awards. But Los Angeles prosecutors see it differently, charging him with felony grand theft.
Bryant appeared in a downtown Los Angeles court Wednesday and pleaded not guilty.
"There is a big difference between holding an Oscar and what he is charged with," said Daniel Brookman, Bryant's attorney. Brookman said Bryant, 47, will vigorously fight the case. "I don't think his character matches these charges."
Brookman alludes to another question: What kind of thief would make a Facebook video bragging about his brush with the Oscar?
Authorities said they believe Bryant had every intention of leaving the ball with the Oscar, pointing out that in one video he says the Oscar belongs to his "team."
To prove felony grand theft, the Los Angeles County district attorney's office must show Bryant intended to permanently deprive the academy and McDormand of the award.
Then there is the question of the value of an Oscar. Prosecutors charged Bryant with a single felony count for taking the statuette because it is worth more than $950. An LAPD report listed its value at $2,500.
But Brookman notes that the Academy of Motion Picture Arts and Sciences makes it clear that an Oscar cannot be sold. Rule 10 of the academy requires that owners of awards first offer to sell the statuette back to the academy for $1 before disposing of it by any other means.
Some legal experts said they doubt the felony charge would stick.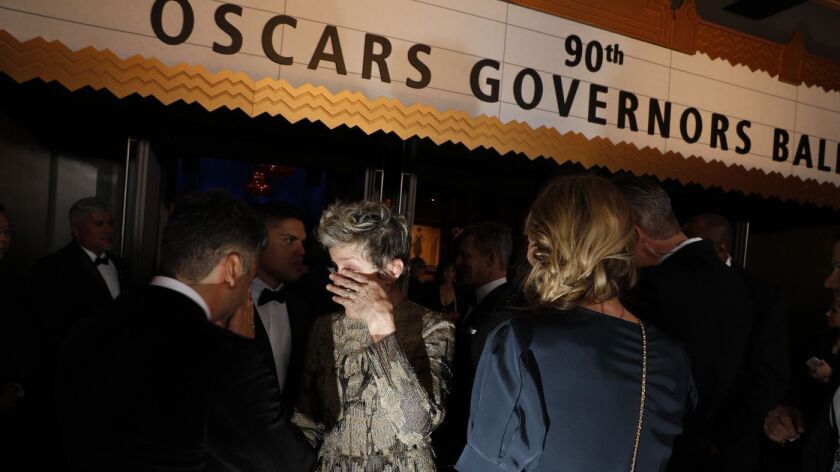 "I think a judge will almost certainly reduce this to a misdemeanor at a preliminary hearing," said criminal defense attorney Louis Shapiro, noting there is a penal code section for such action. "Given the issues with the value of the property and totality of circumstances, I would expect that to happen."
Shapiro said Bryant's case also has issues based on the videos that have emerged. "The circumstances of the incident aren't that favorable to Mr. Bryant.... It looked like he was leaving," he said.
Prosecutors say McDormand's lead actress prize for "Three Billboards Outside Ebbing, Missouri" was at the Governors Ball when the theft occurred.
Like all award winners, she went to the ball so she could have her statuette engraved, and later realized it was missing. When McDormand told a Times photographer she lost her Oscar, Bryant was nearby with it.
As he drank champagne, Bryant posted a Facebook Live video, holding the golden statuette up and gloating to others at the party about the prize his "team" was taking home.
"This is mine. We got it tonight, baby!" He then proceeds to let people touch it. A woman is seen asking if he's had the Oscar engraved yet.
Los Angeles Police Sgt. Meghan Aguilar said a photographer stopped Bryant before he could take off with the statuette. She said the photographer did not recognize Bryant as one of the winners, so the photographer followed him and took the statuette from him without any resistance.
The photographer notified security, who apprehended Bryant. The LAPD arrested Bryant at 11:50 p.m. at the party site inside the Hollywood & Highland complex where the Oscars awards show is held.
Bryant had a legitimate ticket to the party, Aguilar said.
Based on Bryant's social media postings, it isn't the first time he has held an Oscar. His Instagram includes a photo he says was taken at a Vanity Fair party that shows him holding an Oscar statuette in 2017. There are also Instagram images of him of holding what he claims is a Screen Actors Guild award in January and an MTV popcorn award in 2017.
As of Wednesday, Bryant remained in the L.A. County Jail on $20,000 bail.
Twitter: @lacrimes
---
UPDATES:
5:55 p.m.: This article was updated with a not-guilty plea by Bryant.
This article was originally published at 4 p.m.
---
For reporting and exclusive analysis from bureau chief John Myers, get our California Politics newsletter.
You may occasionally receive promotional content from the Los Angeles Times.