At $75,560, housing a prisoner in California now costs more than a year at Harvard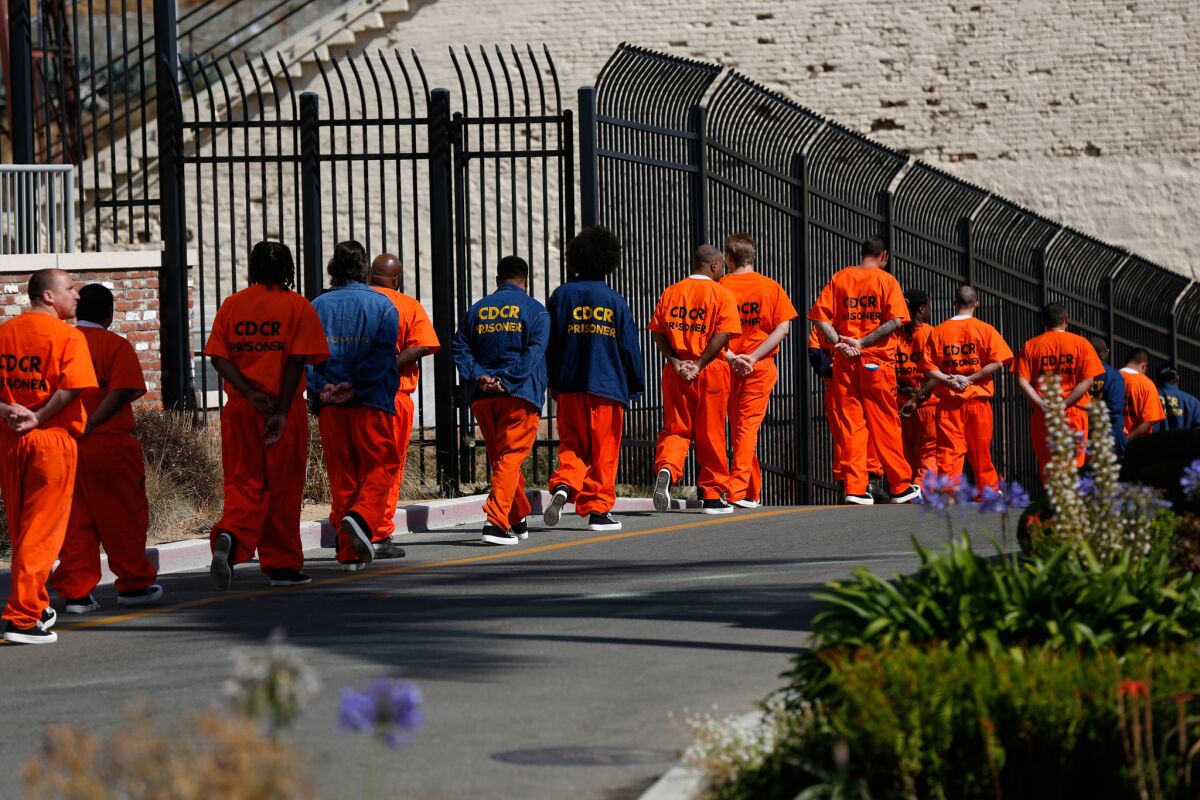 The cost of imprisoning each of California's 130,000 inmates is expected to reach a record $75,560 in the next year
---
More than tuition at Harvard University
That's enough to cover the annual cost of attending Harvard University and still have plenty left over for pizza and beer
Gov. Jerry Brown's spending plan for the fiscal year that starts July 1 includes a record $11.4 billion for the corrections department while also predicting that there will be 11,500 fewer inmates in four years because voters in November approved earlier releases for many inmates.
Cost per prisoner has doubled since 2005
The price for each inmate has doubled since 2005, even as court orders related to overcrowding have reduced the population by about one-quarter. Salaries and benefits for prison guards and medical providers drove much of the increase.
The result is a per-inmate cost that is the nation's highest — and $2,000 above tuition, fees, room and board, and other expenses to attend Harvard.
Since 2015, California's per-inmate costs have surged nearly $10,000, or about 13%. New York is a distant second in overall costs at about $69,000.
Critics say with fewer inmates, the costs should be falling.
"Now that we're incarcerating less, we haven't ramped the system back down," said Chris Hoene, executive director of the left-leaning California Budget & Policy Center.
For example, the corrections department has one employee for every two inmates, compared with one employee for roughly every four inmates in 1994.
why does it cost so much?
Costs rising even as prison population declines
California was sued over prison overcrowding, and to comply with a federal court-imposed population cap, the Brown administration now keeps most lower-level offenders in county jails instead of state prisons. Additionally, voters in 2014 reduced penalties for drug and property crimes and last fall approved the earlier releases.
State Sen. Jim Nielsen (R-Gerber) said reformers falsely promised a "prison dividend" from savings related to the changes. Instead, there's now an uptick in many crimes and he's worried it will lead to an influx of new inmates that will cost more to house.
Joan Petersilia, co-director of the Stanford Criminal Justice Center, said it was "highly predictable" that per-inmate costs would increase even as the population decreased.
"We released all the low-risk, kind of low-need, and we kept in the high-risk, high-need," she said.
The stories shaping California
Get up to speed with our Essential California newsletter, sent six days a week.
You may occasionally receive promotional content from the Los Angeles Times.