'Why do you go after us like this?' Video shows Riverside sheriff's deputy arresting a woman selling flowers without a permit
Two weeks ago, Juanita Mendez-Medrano was selling flowers and Hawaiian leis to people attending a graduation ceremony at Perris High School when a Riverside sheriff's deputy approached her.
At least 15 other street vendors were cited by deputies for vending without a city permit. When it was Mendez-Medrano's turn, things got complicated, according to the Riverside County Sheriff's Department.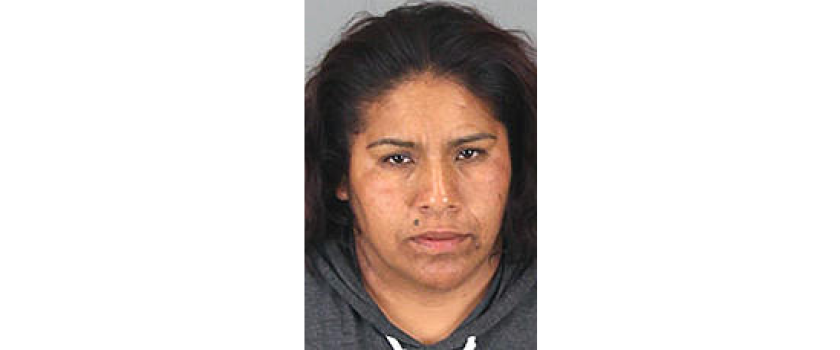 "Unlike the other vendors, Ms. Mendez-Medrano refused to cooperate as necessary to allow our officer to issue her a citation," read the department's statement. "She refused to provide her name, and attempted to walk away. Our officer repeatedly told Ms. Mendez-Medrano why she was being detained, and that she could not go without being issued a citation. After giving several fake names, attempting to leave, and pushing the officer away, our officer attempted to arrest Ms. Mendez-Medrano for violating the city ordinance and obstructing justice."
A short video of the arrest has been making its way around social media, sparking outrage. In the video, the officer is holding onto Mendez-Medrano's arm. She tries to pull away, and after a brief scuffle, the deputy grabs Mendez-Medrano by the hair and slams her to the ground, scattering her flowers.
"Why don't you go after gang members? Why those who are making a living?" she yells at the officer. "Why do you go after us like this?"
A second deputy arrives to help handcuff Mendez-Medrano. In the background, people tell her not to resist. The deputies try to roll Mendez-Medrano onto her stomach to handcuff her other arm.
The brief video has led people to share it on Instagram and Twitter. Some people have left messages on the department's Facebook account expressing anger over the arrest.
"I'm saddened by the brutality for the poor woman selling flowers," wrote Felix Cortes.
"Disgusted by the treatment of the woman selling flowers to make an honest living. Selling without a license, while illegal, is not a dangerous crime that warrants physical violence," wrote Makayla Espinoza.
In a statement released Monday afternoon, the Sheriff's Department defended the deputies' actions.
"Unfortunately, the video did not capture the other vendors cooperating with the citation process, nor did it capture our officer's repeated efforts to convince Ms. Mendez-Medrano to do the same," the statement read. "As with most police events, the short, publicly produced video does not have the full context or content of the incident seen on the video."
For more Southern California news, follow @latvives on Twitter.
ALSO
A community in flux: Will Boyle Heights be ruined by one coffee shop?
Street vendors launch citywide effort to clean up sidewalks
Giving driver's licenses to those here illegally transformed many lives. Then came Trump
Massive drug bust in Boyle Heights could lead to more deportations, authorities say
---
Get breaking news, investigations, analysis and more signature journalism from the Los Angeles Times in your inbox.
You may occasionally receive promotional content from the Los Angeles Times.