State will send more water to Southern California as it boosts deliveries to highest levels in 11 years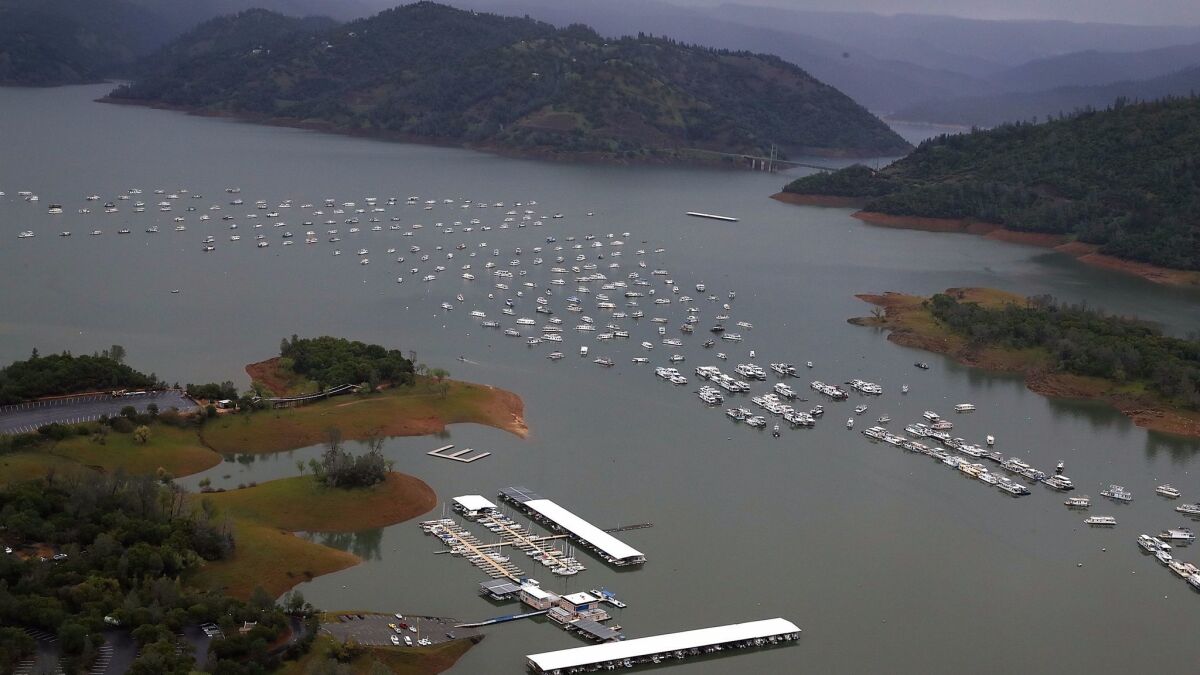 The post-drought good news continued Friday as the State Water Project announced that it was boosting deliveries to the highest levels in 11 years.
Most agencies, including the Metropolitan Water District of Southern California, will get 85% of the amount they request. Water districts north of the Sacramento-San Joaquin Delta will get 100%.
Earlier this week, the federal Central Valley Project, which provides irrigation water to valley growers, said all of its contractors will get their full contract supply for the first time since 2006.
This could end up being the highest increase in regional storage we've ever seen.
— Deven Upadhyay, MWD regional water manager
The increases came the same week that Northern California broke its 1983 precipitation record. And the April 1 state snowpack, a key water supply index, was the seventh heaviest on record.
The 85% allocation may not be the last word. "We're hopeful we'll be able to increase deliveries even more as we monitor conditions," said Bill Croyle, acting director of the Department of Water Resources, which operates the state project.
Damage to the spillways at the state project's primary reservoir, Lake Oroville, figures into the allocation because officials have to carefully manage lake levels and releases as they embark on repairs.
Earlier this week Croyle said his department probably would not make a final allocation call until late May or early June.
The San Luis Reservoir, where the federal and state projects park supplies destined for Southern California and San Joaquin growers, filled earlier this spring for the first time in years.
That is allowing Metropolitan, the state project's biggest customer, to rapidly rebuild its depleted regional reserves with deliveries from Northern California.
"This could end up being the highest increase in regional storage we've ever seen," Deven Upadhyay, the agency's water resource manager, said last month.
Twitter: @boxall
---
The stories shaping California
Get up to speed with our Essential California newsletter, sent six days a week.
You may occasionally receive promotional content from the Los Angeles Times.