Amid the stress of L.A. traffic, fake street signs aim to help people chill out and get Zen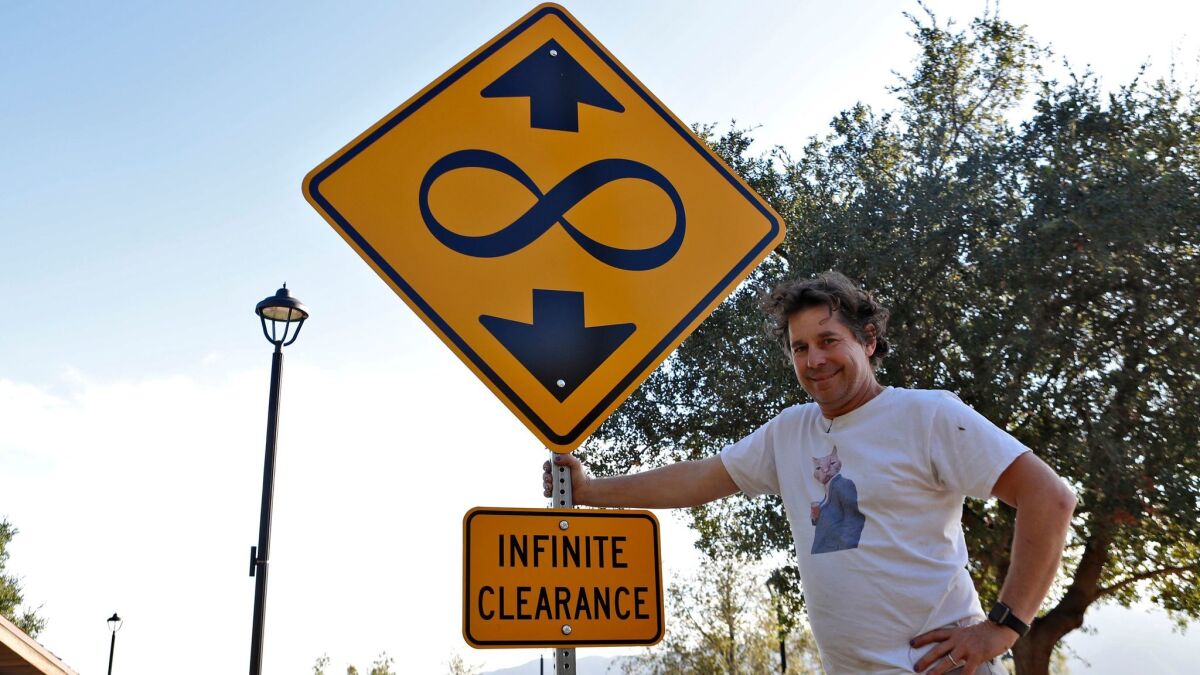 Los Angeles-based multimedia artist and fabricator Scott Froschauer has left his mark all over Glendale, and his 20 pieces of street art will challenge the community to subvert their everyday expectations of signs and language.
The Glendale Library, Arts & Culture Department unveiled Froschauer's "Word on the Street" art installation Thursday at the Downtown Central Library, and now his art pieces are distributed throughout the city's parks and libraries.
Pulling from his previous work and experiences at the annual Burning Man festival in Nevada, his latest exhibit is an experiment with the traditional boundaries of city-endorsed street art.
Glendale residents and visitors won't find Froschauer's installation on a designated wall, behind glass or decorating the front of a building. Instead, obscured in the city's parks are "street signs" that inspire those who see them to second-guess their expectations.
"The main visual language in street signs is traditionally negative," Froschauer said. "The project is about imagining how would we give reassuring language in the place of negative language."
Instead of the traditional "Stop," "No Turn on Red," or "No Parking Any Time," which are signs that Californians are used to seeing, those who are able to spot a Froschauer piece in the wild may be surprised by the more reassuring "Relax" or "Breathe" posted on signs crafted in the same style as regulation signage.
The "signs" intentionally mimic the forms of regular signs as a way to pleasantly trick people into reexamining their usual surroundings, Froschauer said, adding that the only way to elicit that type of reaction is in real time.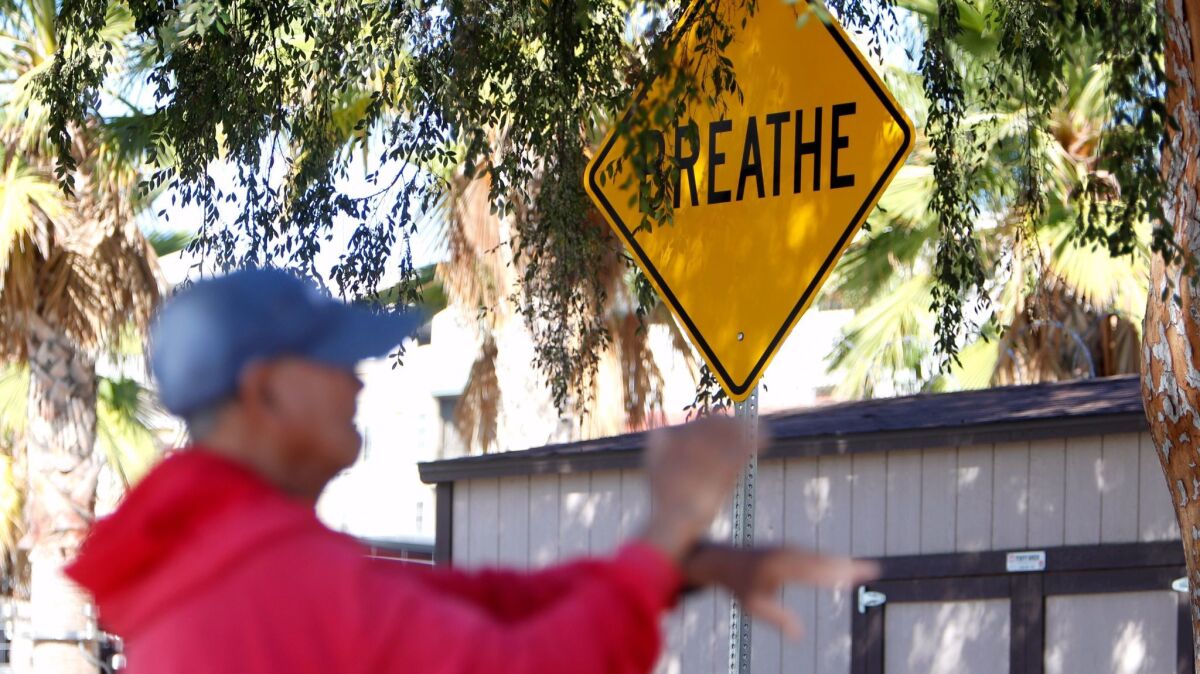 "One of the main things that is similar between the [installation] and normal Burning Man art is its experiential nature," Froschauer said. "It can't be demonstrated through photo or video. The real impact of the work comes from being present with it."
Froschauer first attended Burning Man in 2004 and has created large-scale art pieces for the festival over the years.
He worked with Glendale officials over the past few months to develop locations best suited to "surprise" and "delight" passersby with his street sign proposal.
None of the 20 art pieces will replace actual street signs for safety concerns and, although left slightly hidden for effect, Froschauer intends for everyone to easily discover his signs.
"A side goal of mine [with the installation] is that there are so many amazing parks in Glendale. Hopefully, it will encourage people to visit them all while searching for my signs," Froschauer said.
---
The stories shaping California
Get up to speed with our Essential California newsletter, sent six days a week.
You may occasionally receive promotional content from the Los Angeles Times.