6 Images
Yolo County fire in Northern California has scorched 70,000 acres
A firefighting air tanker drops fire retardant on a hillside ahead of the County Fire Monday in Esparto, California.
(Justin Sullivan / Getty Images)
Firefighters watch as flames from the County fire climb a hillside in Guinda. California authorities have issued red flag weather warnings and mandatory evacuation orders after a series of wildfires fanned by high winds and hot temperatures ripped through thousands of acres.
(Josh Edelson / AFP/Getty Images)
A cow walks through a burning pasture in Guinda. The latest blaze, the County fire, sparked in Yolo County has burned 44,500 acres.
(Josh Edelson / AFP/Getty Images)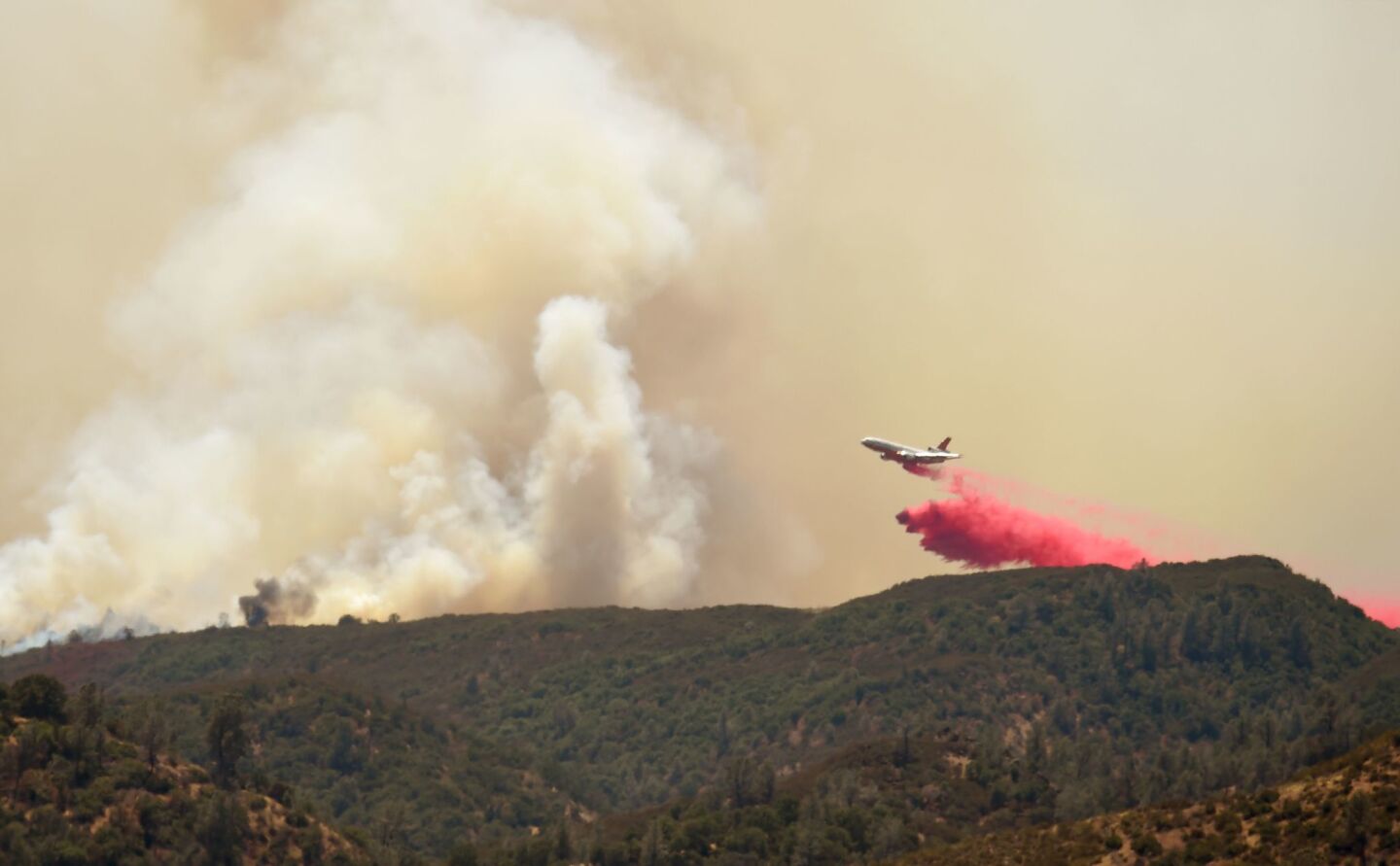 An air tanker drops retardant ahead of a fire line as the County fire burns near Brooks.
(Josh Edelson / AFP/Getty Images)
Flames rise around an outbuilding as the County fire burns in Guinda, Calif. Evacuations were ordered as dry, hot winds fueled a wildfire burning out of control in rural Northern California.
(Noah Berger / Associated Press)
A meteorite falls from the sky, caught in a long time exposure image over the County fire at sunset as it burns out of control in Brooks.
(PETER DASILVA / EPA / Shutterstock)