Tree that fell, killed camp counselor was 'healthy,' official says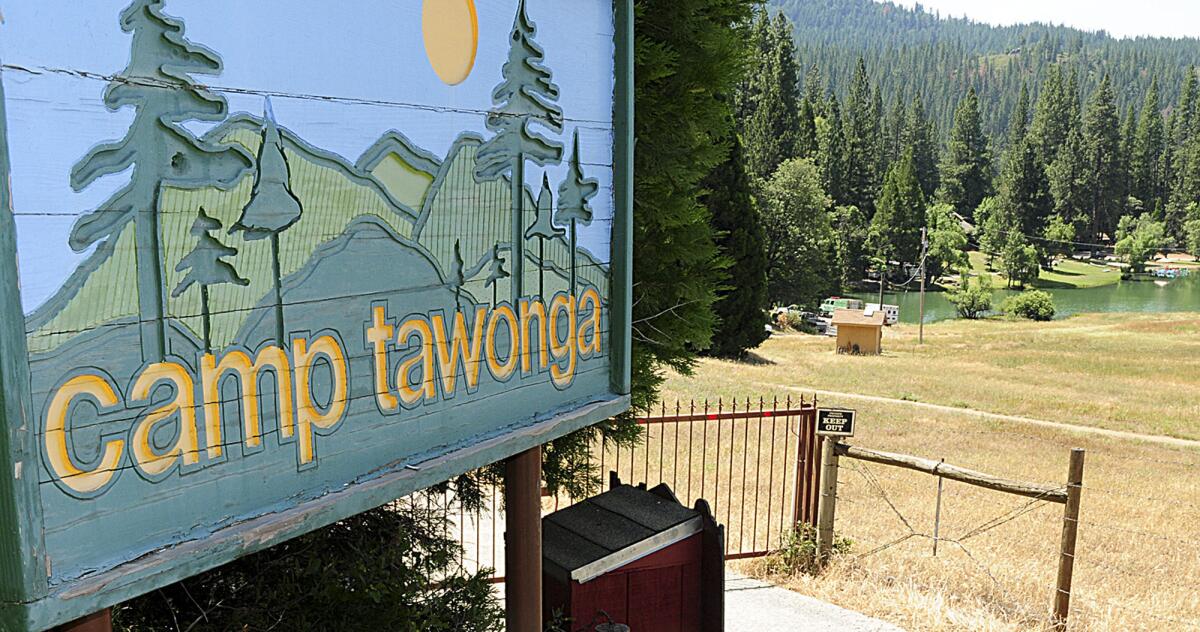 The sudden toppling of a black oak tree at a summer camp outside Yosemite National Park last week was a "freak accident," said Jamie Simon, director of Camp Tawonga.
The giant tree fell near a building, killing 21-year-old camp counselor Annais Rittenberg and injuring others.
A private arborist checks the trees at the camp every 12 to 18 months, Simon said. The same arborist returned after the accident and, after inspecting the fallen tree, "deemed the tree healthy," she said.
The tree was described by Tuolumne County Sheriff's officials as a black oak tree that measured nearly 4.5 feet across and about 70 feet tall. It broke in half about 32 feet off the ground, Sgt. James Oliver said.
"There's nothing much else that we can do. There's nothing criminal there. It's just an accident that happened," Oliver said.
No children at the camp were injured. Two counselors were released that day with minor injuries, and two others were in serious but stable condition.
One of the two that was in stable condition has since been released, Simon said.
Campers during last week's session were not informed of the incident, Simon said. Instead, staff decided to allow parents to decide whether to tell their children, who ranged in age from seven to sixteen.
New campers arrived for the third session of camp this summer on Sunday, Simon said.
Scientists said it is difficult to tell what may have happened without seeing the tree, but explained that a number of causes -- including beetles, infection or fire -- may have weakened it.
Lightning may have also previously struck the tree and damaged the bark, creating a weak spot, said Barry Prigge, a staff research associate at the UCLA Herbarium.
A fungal attack may also have damaged the tree, or it could have been overcome by its own weight, Prigge said.
Oak trees are typically very strong, but "drought stress" can hurt them, making them more susceptible to such problems, said Phil Rundel, director of the UCLA botanical garden.
"Any kind of structure, if you lose all the center strength out of it then it could certainly be compromised," he said.
ALSO:
Harrowing tales of rescue after crash of Asiana Flight 214
Asiana flight attendant, last person off jet, describes ordeal
Fugitive tweets taunts to D.A., then gets caught via Twitter trace

Twitter: @emfoxhall
emily.foxhall@latimes.com
Sign up for Essential California for news, features and recommendations from the L.A. Times and beyond in your inbox six days a week.
You may occasionally receive promotional content from the Los Angeles Times.